BOILER HOUSE JAZZ - Charles Overton - Julian Loida Duo
Description
The performance begins at

8:00

; doors open 30 minutes prior.
Online sales end at 6PM day of the show. Tickets available at the door at $20/each unless sold out.
BOILER HOUSE JAZZ - Charles Overton - Julian Loida Duo
Boiler House Jazz presents two remarkable musicians, both of whom are well versed in the jazz world and the classical world, string harpist Charles Overton and vibraphonist Julian Loida. They will be performing as a duo for the first time.
CHARLES OVERTON
http://www.charlesovertonmusic.com/
Virginia native, Charles Overton, is a classically trained harpist who moved to Boston in 2012 to attend Berklee College of Music. While continuing to study classical music, Charles also began to explore the world of jazz and other improvised music. He became the first string harpist to be admitted to the Berklee Global Jazz Institute - a prestigious and highly specialized program at the school where students are able to learn from and work intimately with master jazz artists such as Danilo Perez, John Patitucci, Joe Lovano, and Terri-Lynn Carrington.
Currently Charles maintains an active performance schedule as a performer of classical, jazz, and contemporary music. He has performed all over the world participating in both ensemble and solo performances in London, Tokyo, Milan, and Rome as well as America's finest concert halls including Carnegie Hall. Recent performances include shows at Isabella Stewart Gardner Museum, the LIlypad, and at Symphony Hall with the Boston Symphony Orchestra. His latest jazz album, Convergence, was released in 2017 and debuted the Charles Overton Group.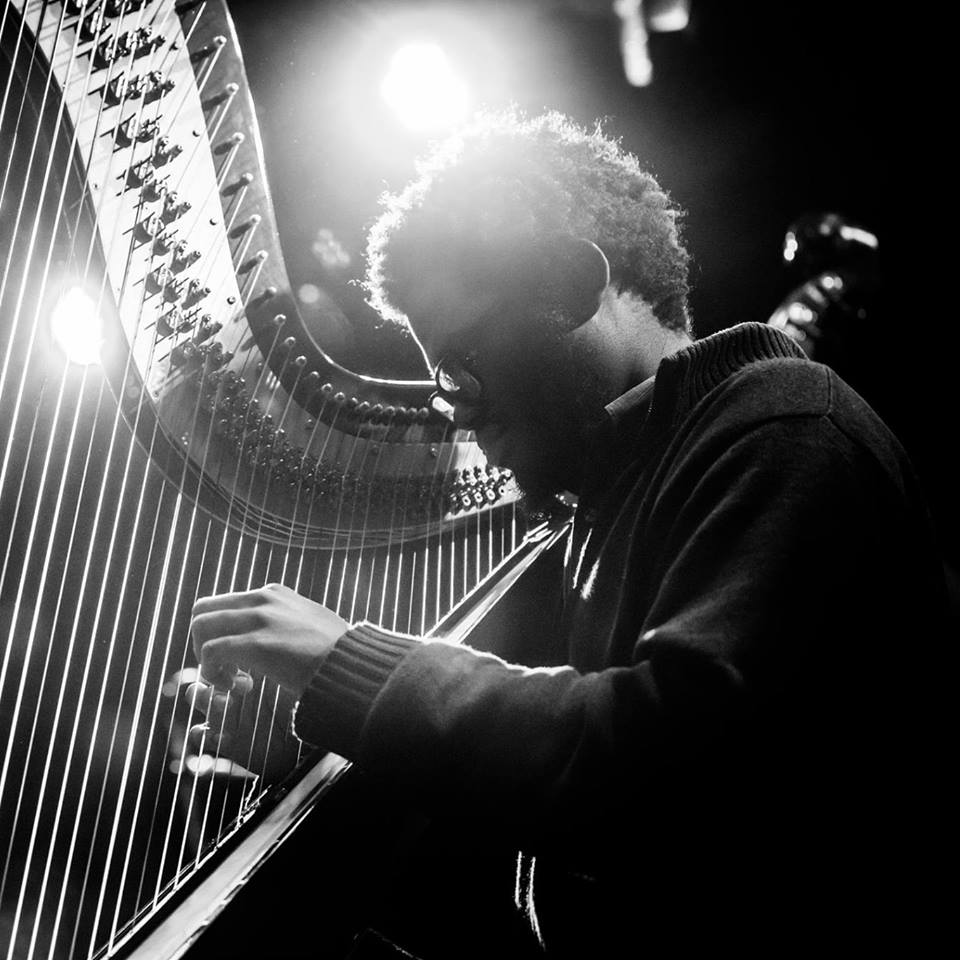 JULIAN LIODA
http://www.julianloida.com/about/
Julian Loida is a percussionist, multimedia artist, and curator exploring repertoire spanning Western Classical Music, to Cuba Bata drumming, to Jazz and R&B. Julian grew up in St. Louis performing both in a rock back and also as a member of the St. Louis Youth Orchestra. Since then he has gone on to perform with Alarm Will Sound, Callithumpian Consort, and the Chautauqua Symphony Orchestra. He was also a percussionist and contributed as a composer and arranger with the critically praised folk-world band Night Tree who have recently decided to disband.
Beside being a proficient sideman, Julian is a passionate entrepreneur, curator, and producer having directed a number of interdisciplinary projects. He leads a folkloric Cuban & Brazilian band called INA and a modern world-jazz quartet called Mojubá, and more recently is half of a synthesizer and vibraphone duo called Loida & Lenahan.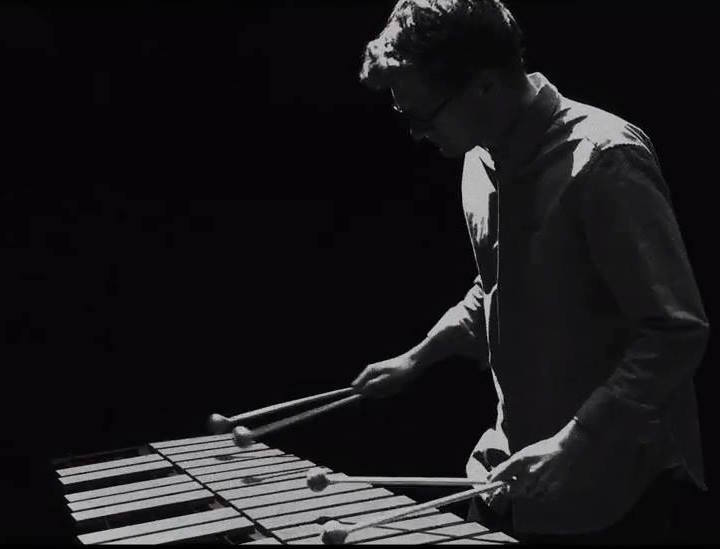 This meeting of these two musicians with some shared background in multi genre interests and projects, should make for an electrifying evening.

Performance begins at 8:00PM, doors open 30 minutes prior.
A beer, wine, and non- alcoholic beverage cash bar will be available


---
IMPORTANT DIRECTION AND PARKING INFORMATION FOR THE CHARLES RIVER MUSEUM
There is NO Museum Visitor Parking at the Francis Cabot Lowell Mill complex. You will be subject to tow by the Mill.
If you are coming to the Charles River Museum for the first time, it is helpful to follow the directions, map and advice below:
While the Museum's address is 154 Moody St. in Waltham, we are not right on the street but rather at the far end of the Francis Cabot Lowell Mill complex.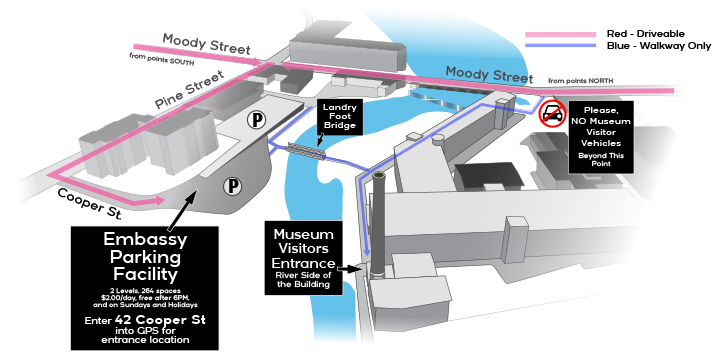 Because there is no Museum Visitor parking at the Mill, we recommend using the many public lots in Waltham. The one closest and most accessible to the Museum is the Embassy Parking Facility off Pine St. Enter 42 Cooper St into your GPS to locate the entrance to the lot. To then reach the Museum, cross the footbridge which crosses the Charles River and then keep to your right along the Mill. A brief 2-5 minute walk will bring you to our Visitor Entrance. The Charles River Museum is directly under the factory smokestack.
Please DO NOT BRING VEHICLES DOWN THE LANDRY WAY PATH. It is restricted to Emergency Vehicles ONLY and is a DEAD END with no turnaround.

If walking coming from Moody St itself, enter at the pathway immediately North of the Moody St Bridge next to Enterprise-Rent-A-Car. Follow to the right alongside the Charles River and down Landry Way along the river side of the Mill.
If you need further assistance or information, the Museum phone number is 781-893-5410
We look forward to seeing you at the Museum!

Organizer of BOILER HOUSE JAZZ - Charles Overton - Julian Loida Duo
Located on the scenic banks of the Charles River in the historic 1814 Boston Manufacturing Company textile mill, CRMII is on the National Register of Historic Places as America's first factory. Hands-on exhibits feature American innovation and invention from 1812 to the present day, with exhibits on Waltham's Boston Manufacturing Company, the Metz Company, the Waltham Watch Company, W.H. Nichols & Sons, and Orient bicycles from the Waltham Manufacturing Company.