BOILER HOUSE JAZZ - Arni Cheatham - Elizabeth Steen Duo
Description
The performance begins at

8:00

; doors open 30 minutes prior.
Online sales end at 6PM day of the show. Tickets available at the door at $20/each unless sold out.
BOILER HOUSE JAZZ - Arni Cheatham - Elizabeth Steen Duo
ARNI CHEATHAM
Saxophonist Arni Cheatham is a Boston area legend, and this unlikely but very intriguing pairing with keyboardist/accordionist Elizabeth Steen (Julaiana Hatfield, Tanya Donelly, Natalie Merchant) should prove to be a revelation, taking both of their styles to an entirely new level.
Saxophonist, bandleader, educator, master teacher/performer, community activist, and photographer Arni Cheatham was the recipient of the 2013 Boston Jazz Hero Award by the Jazz Journalists Association and the 2015 Community Catalyst Award by the MPDC-Hibernian Hall. These awards acknowledged his long term dedication to bringing Jazz Education to children.

As a musician, Arni has been a stellar musical presence in the Boston scene. His own ensembles – Thing and Search, and currently Smoke and Synergy – have always demonstrated the highest level of musicality, adventure, and exploration while honoring the widest sense of the jazz tradition. As lead alto for the Aardvark Jazz Orchestra, a Boston institution now in its 46th year, Arni has been one of the anchors and soul-stirrers from the beginning. He is also a member of that other fabulous big band, the Makanda Project, which performs the music of "Makanda" Ken McIntyre, and he has made guest appearances with the many national as well as local Jazz artists. Arni can be heard on various recordings under his own name and 14 albums with the Aardvark Jazz Orchestra. His most recent recording is entitled "Telecoustic".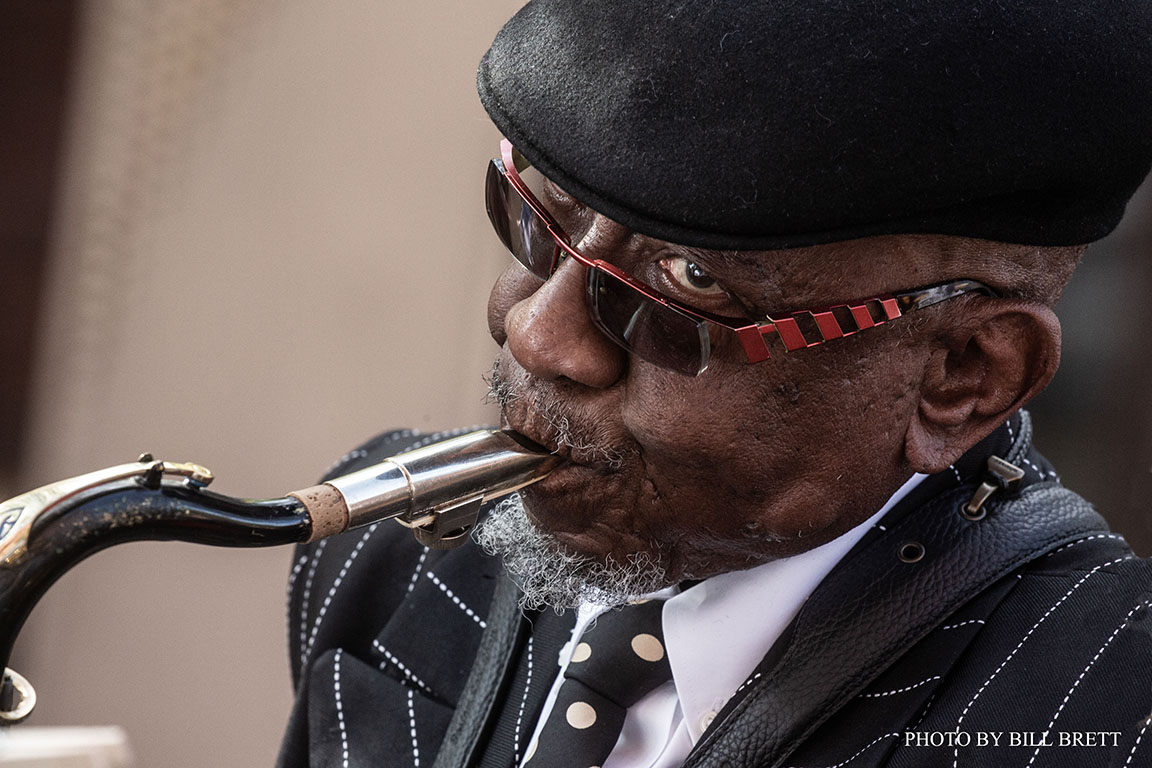 Finally, Arni is also an accomplished photographer. He exhibits frequently; his work is in the permanent collection of the Boston Athenaeum and many private collections. He specializes in photographing nature, birds, landscape, and of course, local jazz artists.
ELIZABETH STEEN
Elizabeth Steen is a multi-keyboardist, accordionist, and singer/songwriter who grew up in Pennsylvania, where she soloed with the Pittsburgh Symphony at age 16. After receiving a Masters of Music degree from the University of Michigan in Classical Piano Performance, Elizabeth moved to Boston to immerse herself in the music scene, and quickly became active in a far-reaching range of bands, from surf to electronic rock, including Juliana Hatfield, Tanya Donelly (Throwing Muses, Belly,) and Natalie Merchant, with whom she toured and recorded for many years. Her first recording as an accordionist was on the Billy Bragg/ Wilco project "Mermaid Avenue," and she has shared the stage with luminaries Bonnie Raitt and Bob Dylan, among others.

In between her touring and performing, she taught classroom music in the Boston Public Schools for 15 years, bringing music of many cultures to students throughout the city, and currently maintains a full studio of piano students.

She has recorded two CDs of original works, and is currently working on a third, with her new project, Famous Grouse.

She continues to collaborate on many projects, in the studio and onstage. Her accordion repertoire spans music of many cultures and genres including swing, French, Balkan, Irish, Latin, Americana, Zydeco, polka, and rock n roll, and she finds an ever-flowing inspiration in music from anywhere and everywhere.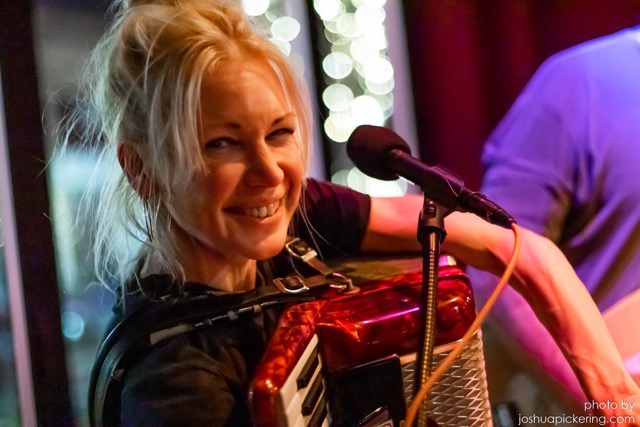 Performance begins at 8:00PM, doors open 30 minutes prior.
A beer, wine, and non- alcoholic beverage cash bar will be available


---
IMPORTANT DIRECTION AND PARKING INFORMATION FOR THE CHARLES RIVER MUSEUM
There is NO Museum Visitor Parking at the Francis Cabot Lowell Mill complex. You will be subject to tow by the Mill.
If you are coming to the Charles River Museum for the first time, it is helpful to follow the directions, map and advice below:
While the Museum's address is 154 Moody St. in Waltham, we are not right on the street but rather at the far end of the Francis Cabot Lowell Mill complex.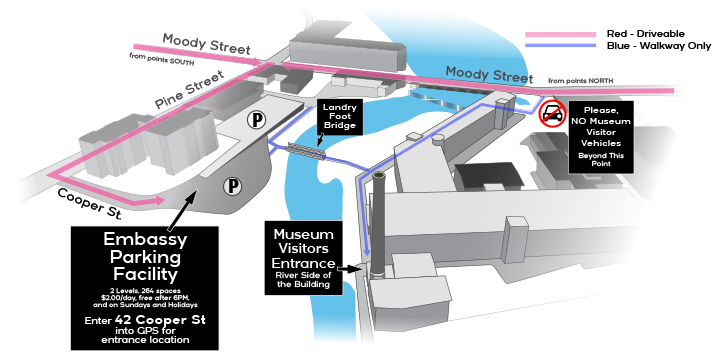 Because there is no Museum Visitor parking at the Mill, we recommend using the many public lots in Waltham. The one closest and most accessible to the Museum is the Embassy Parking Facility off Pine St. Enter 42 Cooper St into your GPS to locate the entrance to the lot. To then reach the Museum, cross the footbridge which crosses the Charles River and then keep to your right along the Mill. A brief 2-5 minute walk will bring you to our Visitor Entrance. The Charles River Museum is directly under the factory smokestack.
Please DO NOT BRING VEHICLES DOWN THE LANDRY WAY PATH. It is restricted to Emergency Vehicles ONLY and is a DEAD END with no turnaround.

If walking coming from Moody St itself, enter at the pathway immediately North of the Moody St Bridge next to Enterprise-Rent-A-Car. Follow to the right alongside the Charles River and down Landry Way along the river side of the Mill.
If you need further assistance or information, the Museum phone number is 781-893-5410
We look forward to seeing you at the Museum!