Sales Have Ended
Registrations are closed
Thank you for registering, your slot is now reserved. Should you have further questions about the workshop, please contact Luis B. Peralta at 8967342 or email him at: laabperalta@boi.gov.ph
Sales Have Ended
Registrations are closed
Thank you for registering, your slot is now reserved. Should you have further questions about the workshop, please contact Luis B. Peralta at 8967342 or email him at: laabperalta@boi.gov.ph
Description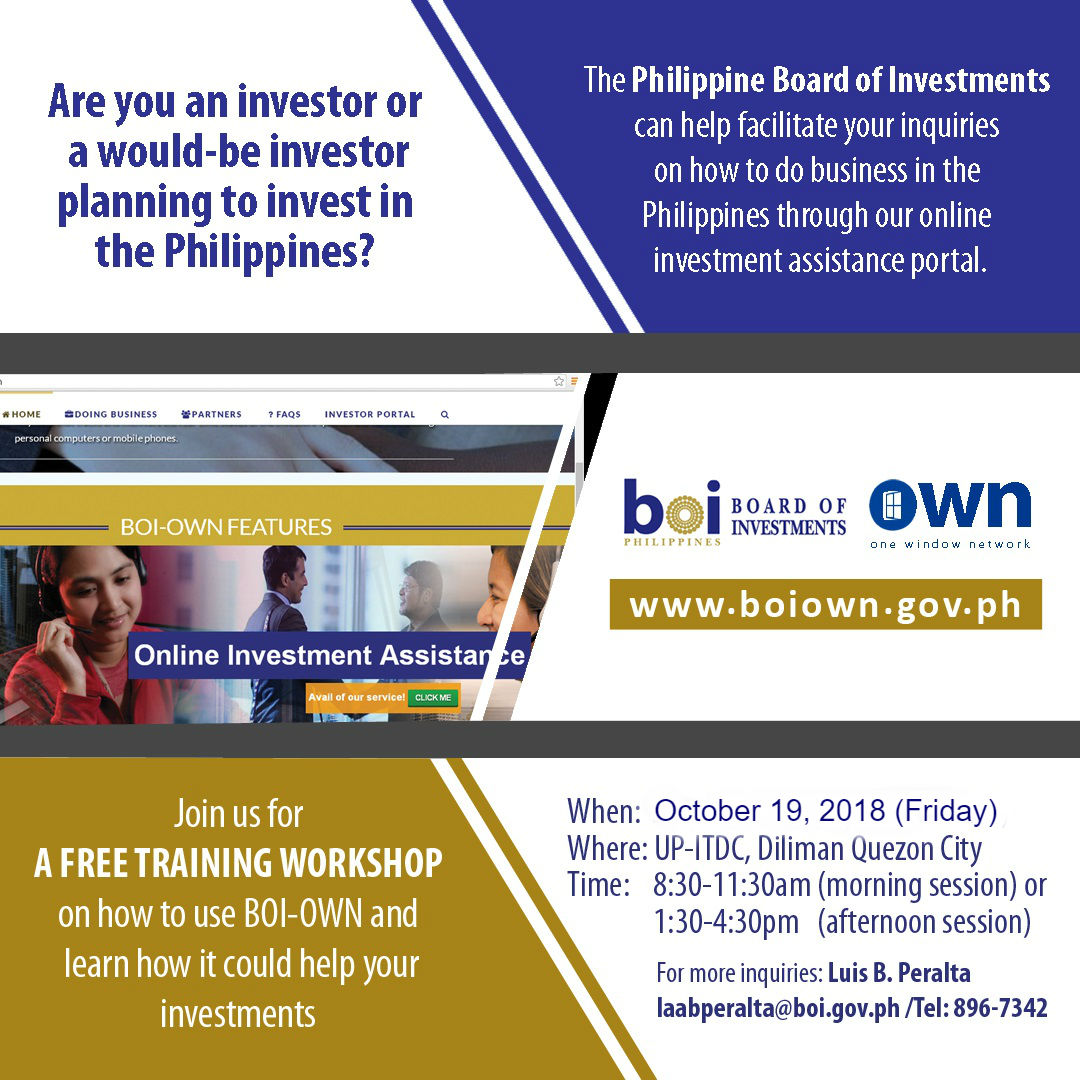 How important is it for you and your business to get a response from a government agency? Tired of waiting for that reply, email, and all the above from them. What if there was a way to solve this?
The Board of Investments (BOI), being the lead Investment Promotion Agency in the country, is determined to promote the country as an attractive investment destination. Aside from providing incentives, BOI aims to improve the ease of doing business in the country for investors and the public.
Through its latest innovation, BOI One Window Network (OWN), you may now ask and receive government assistance for your business issues and concerns on your smartphone or laptop in the comfort of your home or office.
If you think this is FREE training workshop will help you and two of colleagues, register here: https://bit.ly/2M72l95
For more inquiries about the workshop, contact:
Luis B. Peralta
Investments Specialist - Aftercare Services Division
Tel#: 8967342
Email: laabperalta@boi.gov.ph