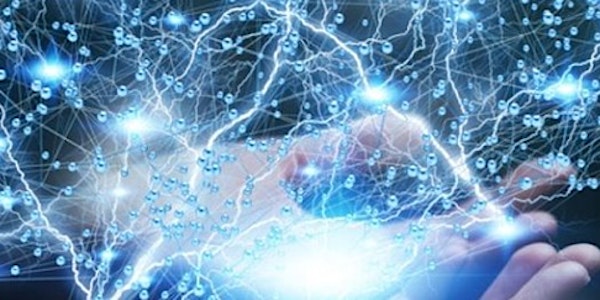 Boehringer Ingelheim Innovation Prize & BI Academy
Join us for the 2019 BI Innovation Prize, December 19th, 2019 at the CIC, 245 Main St., Cambridge Ma 02142
When and where
Location
Cambridge Innovation Center 245 Main Street 3rd Floor Cambridge, MA 02142
About this event
CALL FOR ENTRIES 
Interested in competing for the prize?
Click here to submit your prize entry
Celebrating the Spirit of Innovation
Our Innovation Prize recognizes the challenge and dedication it takes to start a new company by supporting the innovation process and celebrating life-science entrepreneurs. Boehringer Ingelheim, together with the Boehringer Ingelheim Venture Fund, will award one early-stage bioscience organization the 2019 Boston Innovation Prize on December 19th, 2019.
___________________________________________________________________________________________________
Note: if you plan on only attending the reception for the Innovation Prize, please register. If you plan on competing for the prize, click above for entry and submission to the contest and make sure to register (requirements for entry submission found at the bottom).

BI Academy: Advancing your program to attract big pharma and investors
It goes without saying that developing a drug is one of the riskiest, most complicated, and painstaking scientific and product development activities in any industry.  Adding to that are the difficulties of raising money to finance research operations and company growth.   Working on shoe string budgets necessitates carefully planning the right experiments for de-risking your asset, and understanding how pharma and investors view & think about your asset. In the case of platform companies, there are also ever-present challenges such as choosing which program to bring forward and which to partner, thereby validating your platform.  For small, early stage companies, these issues often present a "chicken and egg" problem. How can you advance your program to attract pharma or VC investment if you cannot raise the funds to advance your program in the first place?
Join us for this installment of BI Academy and hear experiences from those who have tread this path & those who are still on it.  On this panel, you will hear from a leading VC investor, BI experts in business development and project management, and two small company executives on what goes into advancing programs for value, and what attracts bio/pharma companies as well as investors.  Learn from experts on how to make the difficult choices, understanding your options, and how and where can value be developed. 
Panel moderator:
Scott DeWire, Ph.D., Director, Oncology BD&L
Panelists:
Kiran Reddy, M.D., CEO, Praxis Precision Medicine
Doug Fambrough, Ph.D., CEO, Dicerna Pharmaceuticals
Ahmed Al-Khateeb, Ph.D., Director, Business Development and Strategy, Palleon Pharmaceuticals
Oliver Kast, Ph.D., Global Head of BD&L, Oncology
The Innovation Prize
Valued at $75,000, the winner, who will be announced during a Networking Reception that evening, will receive Boehringer Ingelheim's 'Golden Ticket' – a voucher which represents prepaid rent for one reserved bench in LabCentral's shared laboratory space in Cambridge, MA. for one year. Boehringer Ingelheim receives this 'Golden Ticket' as part of its sponsorship of the LabCentral facility.
Shortlisted applicants will be invited to present their ideas in a poster session at the Cambridge Innovation Center on December 19th, from which a final short-list is selected to pitch their ideas to a panel of judges.
Entry Requirements
Early-stage innovators and spin-outs that are pursuing life-science therapeutic platform technologies and therapeutics (in any indication, any modality) are invited to participate. Diagnostics, Instrument development, and Health-IT are excluded.
Companies must be founded and have their principle place of business in Massachusetts.
Companies must not have a major partnership with another large bio-pharmaceutical company.
Companies must be focused on new target concepts or drug discovery.
How to Apply
Applicants must provide a non-confidential deck of no more than ten slides. Slides must address unmet medical need, solution, scientific principle, key data supporting the scientific principle, overview of business case, and intellectual property.
ALL APPLICATIONS MUST BE SUBMITTED BY END OF BUSINESS, NOVEMBER 22nd, 2019
Good luck – and see you in Boston!
Celebrating our Innovation Prize Winners
https://www.boehringer-ingelheim.us/partnering/grass-roots-partnering/celebrating-our-innovation-prize-winners