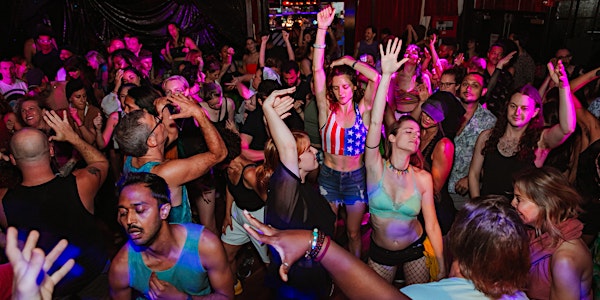 BODY LVNGUAGE presents: BODY WIZARDRY
you are an electric mystery forest, built to be turned inside out in ecstasy. ask us anything.
About this event
what we do is pure wizardry.
behind the decks, on the dance floor ~~ if you've danced in our sphere you already know your body is a wild animal with access to a universe of healing our heads will never understand.
in this ask-me-anything / hot seat session with Tasha Blank + Maro, we'll talk about all the weirdest shit we've experienced inside these magical meatsuits. we'll discuss the miraculous, the impossible, what can go wrong, and what to do when it does.
things we may cover, depending where the evening takes us:
energy orgasms, panic attacks, pleasure, boundaries, numbness, pain, catharsis, somatic mysteries, alchemy and ecstasy.
we'll kick off with a mini-lesson in the bodyscape, tell a few stories, then open the floor for questions and coaching. bring your curiosity.