About this Event
Time to start the new year with a fresh new look on life! Feeling the need to "get motivated" and into shape? Needing Support and Encouragement to Overcome Addiction? Feeling like your finances hold you back from doing what you would like to do? Feeling like you are falling short at becoming the person you want to become?  Having trouble reshaping your own personal narrative because of past trauma?  You are not alone. Body i - is on a mission to turn negative thoughts and feelings into something positive. We are prepared to SHATTER Molds, Disrupt old ways of thinking, and Rid ourselves of patterns of habit that do not serve our desired outcomes. We are Love, Self Acceptance, Compassion, Humanity, Support, Encouragement, and a Firm belief that the BODY is so much more than a narrative in our mind. A Firm Belief that we are who we are because of our design, and because of our own visionary effort. A Knowledge that we are a multi-cellular complex organism. Made up of trillions of cells, each containing their own unique structure and function. We are celebrating all that we are, and all that we can become.
We have a fun filled day full of movement and wellness workshops, designed to put the power of action into your hands. We have an amazing line up of inspiring performances and panel speakers with their own story of overcoming addiction, eating disorders, traumatic injuries, sexual abuse, and expertise from a variety of experts in fields of Medicine. We will dive in, get personal, and have some real talk while we disrupt negative thoughts and make room for healing and a fresh start.
We'll also give you a 2-4 nights stay in a 3 star and above accommodations to Las Vegas, Orlando, or some of our other top destinations because everyone needs a good Vacay!!! Come celebrate your amazing body, and all the things it does. And while you are at it, pick up some fantastic prizes and gifts for yourself and/or for a loved one, because Holiday's are here, and we can all use a little humanity in our wallets too. Each attendee will receive up to $2,000 in travel vouchers, gift cards, certificates, and more just for being here! Early registration gives you a higher tier gift bag, so don't wait!!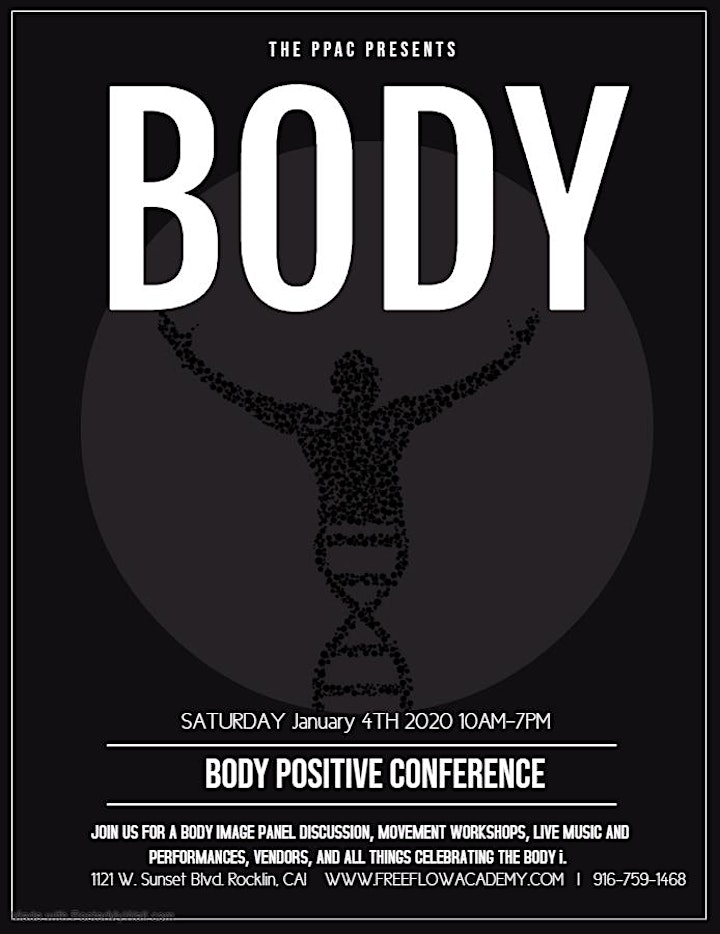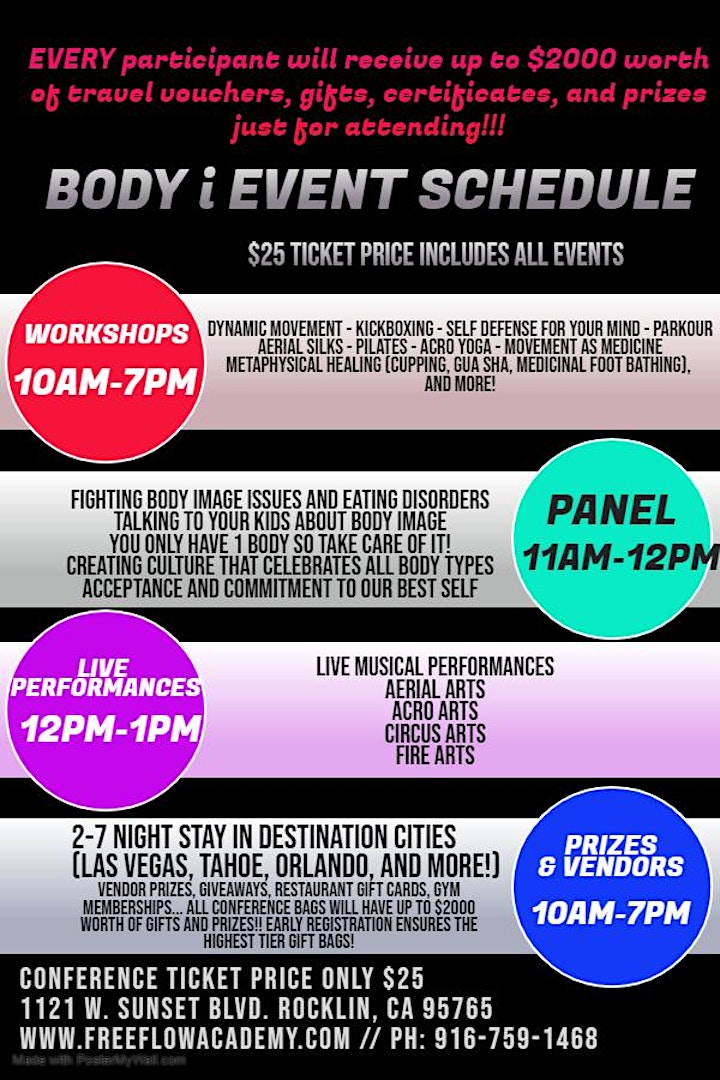 Ticket Price $25/person plus eventbrite fee
Children 12 and Under are free but please keep in mind panel discussion will involve talks on eating disorders, sexual abuse, and other themes that may be intense for tender aged youth.
Body i Schedule of Events & Itinerary (TBA)