Description
It's time for another great Body Design Fitness Event!
You don't want to miss this event. It's going to be a blast! We challenge you to join us for THE BODY DESIGN DODGEBALL EXTRAVAGANZA TO HELP MICHELLE KICK CANCERS A**!!!
Michelle Leslie is a past student of Body Design University. She was rushed to the ER where doctors discovered a tumor the size of a softball on her liver. She has kidney disease, a heart murmur and hypercalcemia in addition to the diagnosis of a stage IV cancer that is inoperable and terminal. LEARN MORE.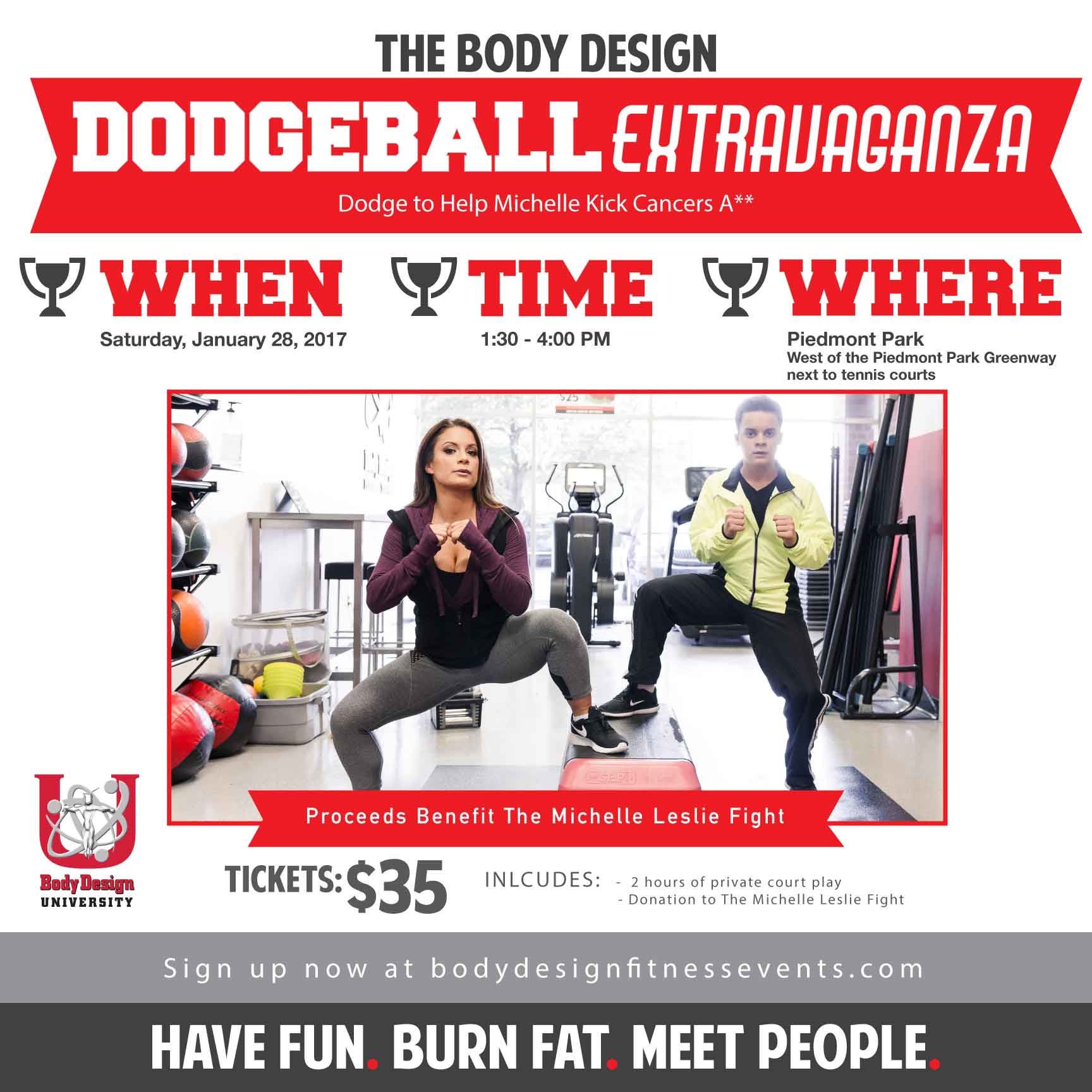 NOTICE: OUR EVENTS ARE SHOT ON VIDEO AND STILL PHOTOGRAPHY!
Tickets are $35 per person for this event! Proceeds go to Michelle Leslie's Go Fund Me page fundraiser to help ease the stress of her medical bills and loss of income.
This activity is for all fitness levels!
Space is limited and we do expect this event to fill up quickly---Buy tickets NOW!!!
You will be required to sign a liability and photo release before the event begins!
We are always looking for great companies to sponsor our events! If your company is interested in sponsoring one of our fitness events (food, beverage, donation to event cause, etc.) and giving back to the community, please let us know!
Thank you!
P.S. Feel free to invite your friends. This is an open event!!!
Body Design Fitness Events
"Normal people get normal results; crazy people get crazy results."