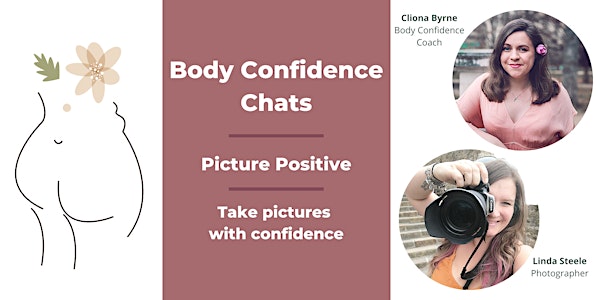 Body Confidence Chats - Picture Positive
Body Confidence Chats are monthly body positivity workshops. This month's theme is Picture Positive- How to feel good in front of the camera
When and where
Location
Cocoon 41 Boulevard Malesherbes 75008 Paris France
About this event
Let's be honest here for a second... Do you absolutely dread having your picture taken? Do you feel like you never know how to hold yourself in front of the camera? Do you have almost no pictures of yourself? Do you only take pictures from a certain angle or side?
Well, say goodbye to those nasty feelings and get ready to start feeling incredible in front of the camera! Soon you'll be dazzling the world with your beautiful self(ies)!
This month's Body Confidence Chats workshop is all about Feeling beautiful in front of the camera.
What to expect:
Discover how to feel beautiful in front of the camera with Cliona Byrne, Body Confidence Coach. Never feel bad in front of the camera again.
Have your portrait taken by the incredible photographer Linda Steele.
Leave the workshop feeling empowered, confident, and with a beautiful picture that you can keep forever.
Take part in a discussion on body confidence and meet other like-minded people.
How does it work:
This is a group for like-minded people who want to explore the topic of body confidence and become more comfortable and accepting of their bodies. Body Confidence Chats is hosted by Cliona Byrne, Body Confidence Coach.
Each month varies and can include fun activities, guest speakers, and discussions.
Future upcoming topics include:
How to boost body confidence
Body positive movement
Body Positive painting
How our words define our relationship with the body
Body Positive Parenting
Let diet culture get in the bin
And many more
Please note that this is a re-occuring event that takes place once per month. This ticket gives you access to the month in which you have signed up. This event will be held in English.
The price of the workshop includes one image but you can purchase more of the images from Linda Steele (Don't limit your beautiful self!)
Tea and coffee are included!!
The venue seating is well-spaced out, ventilated, and cleaned before your arrival. Hand sanitizer is also provided.
To find out more information about Cliona Byrne, please visit her website.
Rules to the group:
1. A ticket must be purchased in order to take part in Body Confidence Chats. Please do not come to the event if you have not purchased a ticket.
2. Everyone will be given time to speak. This is a positive and supportive group. Everyone is to listen and not to interrupt whoever is speaking.
3. Do not attend the group if you are not open to diversity.
4. If you cannot attend the event then your ticket will not be refunded