Location
Sweet Magic: a workshop + event space by Seagrape
4810 Northeast Garfield Avenue
Portland, OR 97211
Draw on your breath for support as you connect back to the body, access deep insight, and cultivate unapologetic self love.
About this event
*This is an in-person event that will be recorded! Please scroll down for more information in the notes.*
Breathwork is a magical tool that connects to the inner workings of your body and mind as well as the realms of the invisible. The subtle forces ebb and flow throughout your entire life through breath, generating life within every cell. Experiences, memories, beliefs (from all timelines) can be recorded in your body and this tool allows access to the subconscious, conscious, and superconscious for transformation and growth. In this 1.5 hour experience, you will be guided in a journey to commune with Source and integrate the messages within your very own body temple. This experience invites you to flow with your body and breath to commune with greatness and gather information, guidance, and pieces of yourself that have been misplaced so you can vibrate anew in an embodied and empowered way.
This gathering will be opened with an invocation for support from the directions, elements, and guides and allies on the journey. You will sink into your body with a short kundalini yoga warm-up to ground, and move into a collective transformational breathwork journey where you'll be supported with guided visualisation and energy healing. You will be guided back with a rich resonant Chiron planetary gong sound bath.
Journey Itinerary:
Preparation time: cleansing, anointing, oracle card pull, and journal prompts for intention setting
Grounding into your body sanctuary with gentle kundalini
Transformational breathwork journey and group energy healing
Integration and landing with a Chiron gong sound bath
Please bring:
Journal and pen
Mat, blanket, pillow—your creature comforts!
Water or tea (we will have hot water and tea available as well)
——————————
NOTE:
This is an in-person, recorded workshop, with the recording available for purchase separately. All attendees who sign up for an in-person ticket will receive a link to the recording after class. This recording will be available for 30 days after class.
If you opt to purchase the recording-only ticket, please be aware that you are NOT purchasing attendance to the live class. The recording will be emailed to you after the live class is completed.
To keep our community safe, live attendance to this offering is limited to 15 people. Please bring your vaccination card with you to class—we will be checking them at the door. Please also bring a mask with you! You will be asked to wear your mask throughout class.
If you're experiencing any Covid symptoms prior to the gathering, please do not attend the gathering. As a reminder, the recording of the gathering will be available after class to all those who sign up for an in-person attendance ticket!
Buying this course as a gift? Please include recipient's email address during checkout!
Enrollment is accepted up until the day of the event.
All participants are responsible for sourcing their own materials for this workshop.
Honor the privacy of others; what is said and shared in a workshop is not meant to share outside of the workshop except for what instructors give permission to share.
Questions? Email us at events@seagrapeapothecary.com
_________________________
About the Instructor:
Marisol (she/her) has over 20 years of experience in the healing arts as an energy healer and bodywork therapist. She combines her multimodality approach to create a customized experience for her clients. She is an altamasayoq mesa carrier in the Q'ero shamanic tradition, Reiki Master, yoga and breathwork facilitator. Her goal is to create a safe space where you can connect with your higher self and live a life of joy you deserve.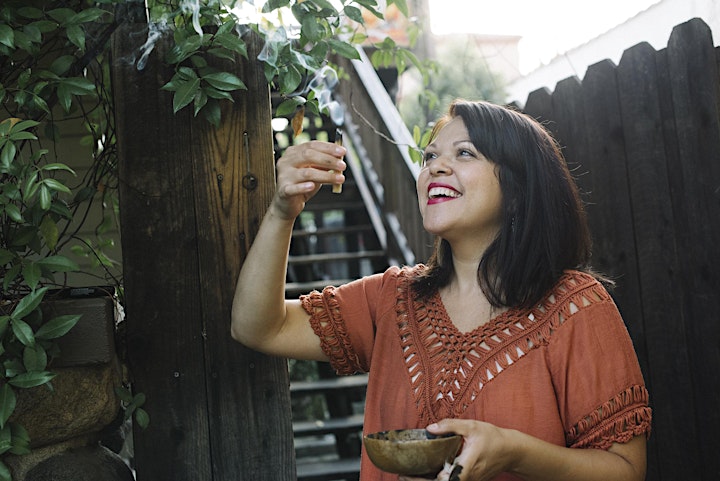 This workshop includes tiered ticketing as well as 3 FREE in-person tickets and 7 recording-only tickets for BIPOC. These tickets are first come, first served, so email us at events@seagrapeapothecary.com to reserve your spot! We're happy to sign you up for one free workshop ticket at a time.
We are able to accommodate varying income brackets by the honesty of our community through these trust-based options. This workshop is a focused offering meant as a dedicated dive into breathwork. If this workshop is cost prohibitive, check our blog for free resources and insights, or email us at events@seagrapeapothecary.com and we're happy to discuss payment options. We are dedicated to accessibility for all, as well as ensuring fair payment to our valued instructors.
Consider also signing up for the Seagrape Newsletter full of free and juicy content every month. Click here and scroll to the bottom right to sign up.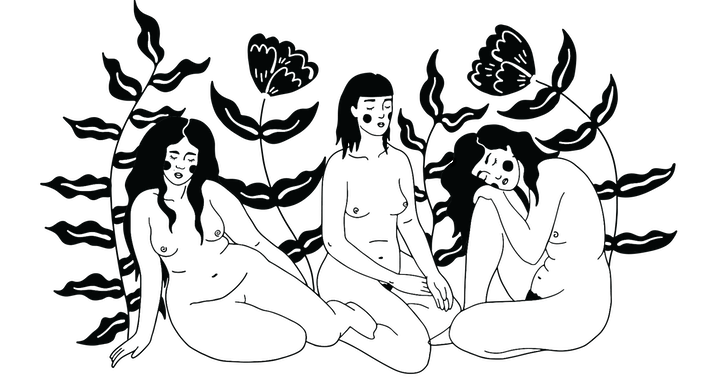 If you're interested in cultivating magical community, join Seagrape Babes!
Our private online community includes exclusive videos, blog posts, gatherings, conversation, special guest shares and more. Membership starts with $25 per month or $250 annually (2 free months!) with a free 7 day trial. Cancel anytime! Click here to find out more.
DO YOU EVER...
Wish you had a witchy community that had your back?
Wish you had a place to go to research self-care and ritual?
A place to ask questions, learn, and support other babes.
Wish you had a hub of encouragement, tips, videos, and discussion to help you lean into pleasure and self-care more?
Wish you could find likeminded people for a meet up, moon circle, or specific ancestral practice work?
Wish you could have tea with Maria, the owner of Seagrape?
Well, you're in luck because all of this and mores come with being a part of the Seagrape Community!!