Description
Photography enables us to freeze dancers into iconic shapes, that dramatically embody their beauty, grace, and movement! What if you could also make visible their explosive power? In this workshop we'll make that possible - by capturing dancers, first covered with flour, as they leap into the air (and the flour explodes off them!) This requires very high-speed strobes, color gels, talented and tireless dancers, and anticipation and timing on the part of the photographer!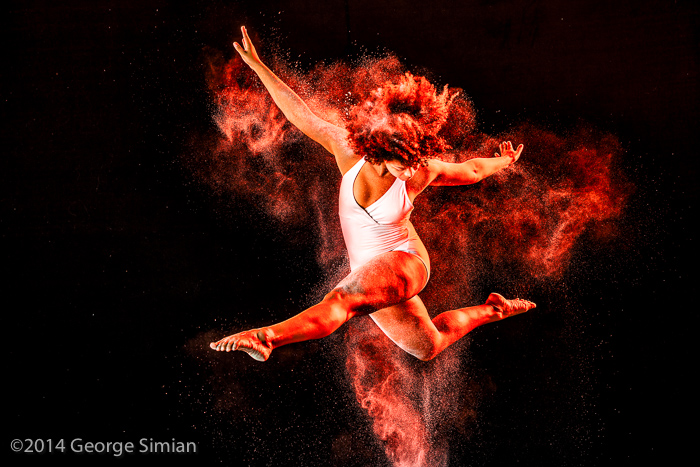 Join us on February 11, and learn how to capture the peak moment of an incredible movement, emphasized by an exploding cloud of particles! We'll provide everything (including lunch…) most importantly, training in how to best photograph this event, and how to setup your own similar photo shoots in the future! We will discuss the possible lighting strategies, camera focus, camera timing, and post-processing strategies. These sample images were capture in a previous workshop, and have had color and clarity enhancements in LR…. but are otherwise true documents of an event frozen in 1/2000 second!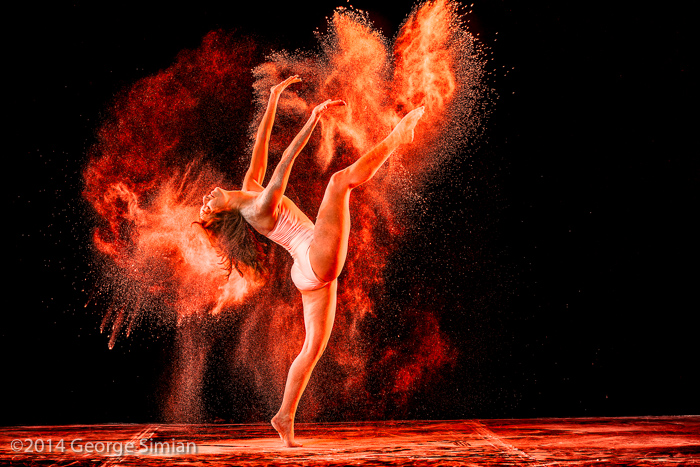 Bring your camera, additional batteries and memory cards, a medium focal length zoom or prime, and a strong interest in dance and movement - as well as comfort in following fast action with your camera, locking focus, and anticipating the peak moment of the action! To insure everyone has a turn at making these stunning images, only 12 participants will be admitted - don't delay registering!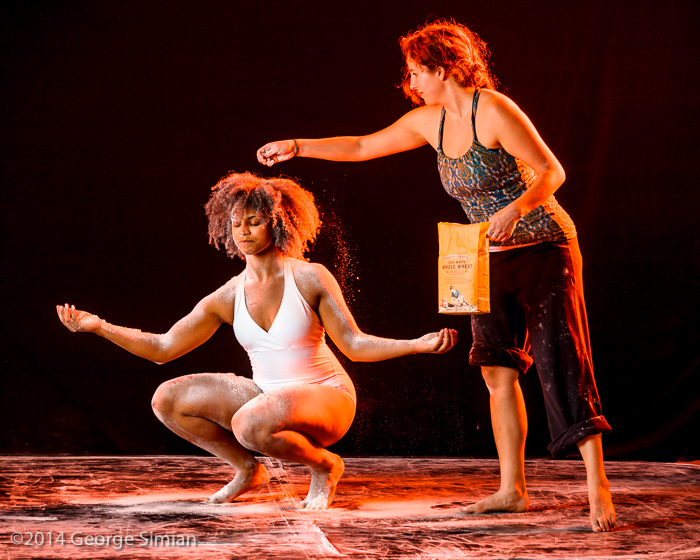 A week after the workshop we'll post a group web page, with everyone's best work - as well as reward the dancers with your best images (to be submitted within 7 days of the shoot)