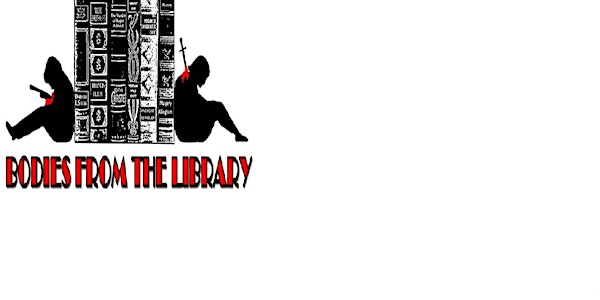 Bodies From The Library - 2021
Bodies From The Library Conference - 2021 - a free online event celebrating the Golden Age of Detective Fiction.
About this event
We are very pleased to present our Bodies From The Library Conference for 2021 which, for the first time, will be a free event held online via Zoom on 15th May 2021. As always, the Conference will celebrate the Golden Age of Detective Fiction and will be of interest to fans of Agatha Christie and her contemporaries – Ngaio Marsh, Dorothy L Sayers, John Dickson Carr, Margery Allingham, the Detection Club and also to those wanting to discover forgotten authors from the period.
The Conference will start at 1.30pm (BST) and will include an exciting programme of discussions, presentations and panels on the Golden Age of Detective Fiction Writers and, although we won't be able to meet in person this year, there will still be an opportunity to talk to leading experts on classic detective fiction and modern authors whose novels follow in the Golden Age tradition. You will also be able to connect with and chat to old and new friends online. The Conference is open to everyone and we very much hope that, by holding an online event this year, Golden Age fans from around the World will be able to join us.
For more information, visit our webpage: www.bodiesfromthelibrary.com
You will need to book a place at the conference to receive the Zoom link prior to the event. By booking a place, you will subscribe to receive information which will keep you up-to-date with Bodies From The Library and our future events – hopefully next year we will be able to meet in person again and we would like to be able to tell you about future plans. You can unsubscribe from the newsletter at any time.