Celebrate with Desus Nice and THE KID MERO at The Bronx Brewery for the exclusive release of their brand-new Bodega Boys Beer!
About this event
The brand is strong. The beer is crisp!
Nothing says The Bronx like dipping into a bodega for a cold one. To celebrate the SHOWTIME series, we brewed up a special pilsner with hosts and Bronx-icons Desus Nice and The Kid Mero -- aka The Bodega Boys.
Get your tickets now ($20 gets you in AND a guaranteed Bodega Boys Beer) and join Desus & Mero in person at The Bronx Brewery on Nov. 15!
**Must be 21 to attend**
--
For more information on DESUS & MERO, go to https://www.sho.com/desus-and-mero.
©2019 Showtime Networks Inc. All rights reserved. SHOWTIME is a registered trademark of Showtime Networks Inc., a CBS Company. "Desus & Mero": ©Showtime Networks Inc. All rights reserved.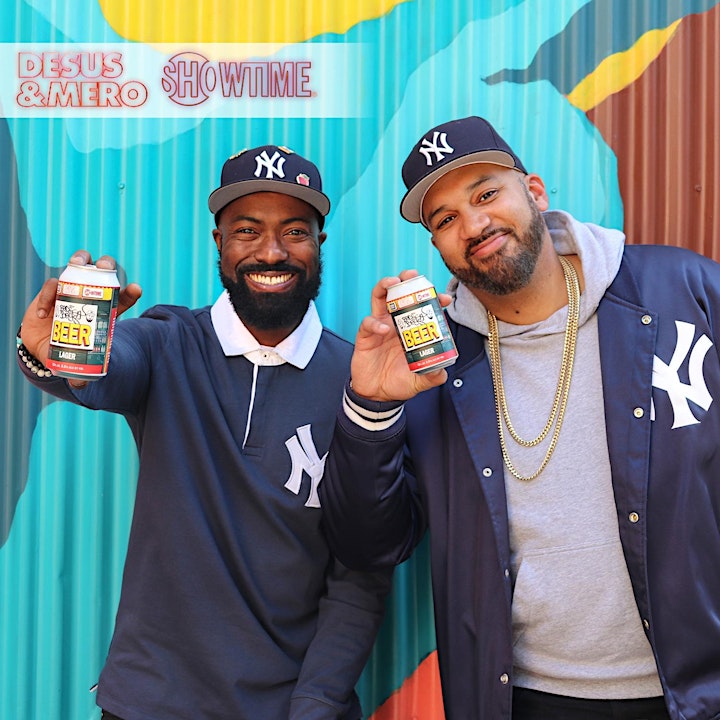 Organizer of Bodega Boys Beer Release with DESUS & MERO on SHOWTIME