About this Event
Doors: 5:30pm
Tickets $20 / $25 DAY OF SHOW
VIP TICKETS: $30
Show is Rain or Shine
BoDeans
Those who have followed BoDeans' remarkable 30-year musical career know that their blend of compelling songs and high energy performances have retained an unpretentious rock & roll loyal following like no other. Best known for their catchy single, "Closer To Free", the band's accessible adult alternative sound has led to many a milestone, including a Rolling Stone Reader's Poll for Best New American Band in 1987 and support slots with U2, Bob Dylan, Paul Simon, Tom Petty, George Thorogood, The Pretenders, David Bowie and numerous others. Appearances at Farm Aid, Summerfest, ACL Festival and others followed, along with a TV appearances on "Saturday Night Live" "Letterman", "Today", "Imus", CNN, and ESPN to name a few. BoDeans have a permanent installation at the Rock and Roll Hall of Fame museum in Cleveland as part of their Midwest Artists exhibit. After multiple chart-topping radio singles, and TV placements, BoDeans have defined a generation that embraced songs like "Good Things", "You Don't Get Much", "Idaho","If It Makes You", "Closer To Free", "Stay", and "All The World". Bodeans signed their first recording contract with Slash/Warner Brothers Records in 1985 and their debut record, "Love & Hope & Sex & Dreams" was released in May 1986. Since then, they have released 12 studio albums with ten records that hit the Billboard Top 200 chart, and numerous singles on the Mainstream Rock, Top 40 and Triple A radio charts.
Few would expect them to still be going strong - so many years after Wisconsin's favorite musical sons first formed but they've proved as energetic and determined as they did on day one. Their music is featured throughout the Netflix original series "The Ranch" which features Sam Elliott, Ashton Kutcher, Danny Masterson, and Debra Winger. They have major festival dates confirmed for the summer, and a new single coming out that is sure to be another chart-topper.
BoDeans now reside in a small group of bands that have managed to survive the ups and downs of the industry, remaining true to their sound and their style for 30 years, and showing no signs of slowing down.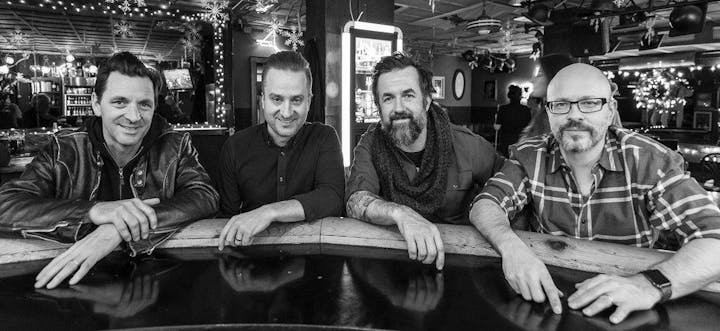 The Gufs
Milwaukee's reclusive pop-rock outfit, The Gufs, return following a seven year hiatus from performing that recently culminated with two sold-out Pabst Theatre shows in late December of last year celebrating the band's thirty year history as one of the city's pre-eminent bands of the 1990s. Hailing from Milwaukee's East Side, the Gufs, a staple of the city's late eighties and early nineties music scene featuring brothers, Goran Kralj on lead vocals and Dejan Kralj on bass, Morgan Dawley on guitar, and Scott Schwebel on drums, return once again to the stage to play for their faithful Wisconsin fans. While the band gained national acclaim in the mid-1990s when they recorded a pair of albums for Atlantic Records, releasing fan-favorite singles such as "Smile", "Crash (into me) and "Last Goodbye" the band never forgot their Milwaukee roots. In fact, they celebrated them on their final studio album, 2006's "A Different Sea," which featured string arrangements by the Milwaukee Symphony Orchestra, was written and recorded in the city and considered their first truly all Milwaukee album featuring the radio single "Beautiful Disaster". Most recently the band released to radio last fall the song "Heard it Before" which was co-written with Dan Wilson of Semisonic. Through it all, the Gufs have remained dedicated to their fans and now simply want to play the songs that "they want to hear."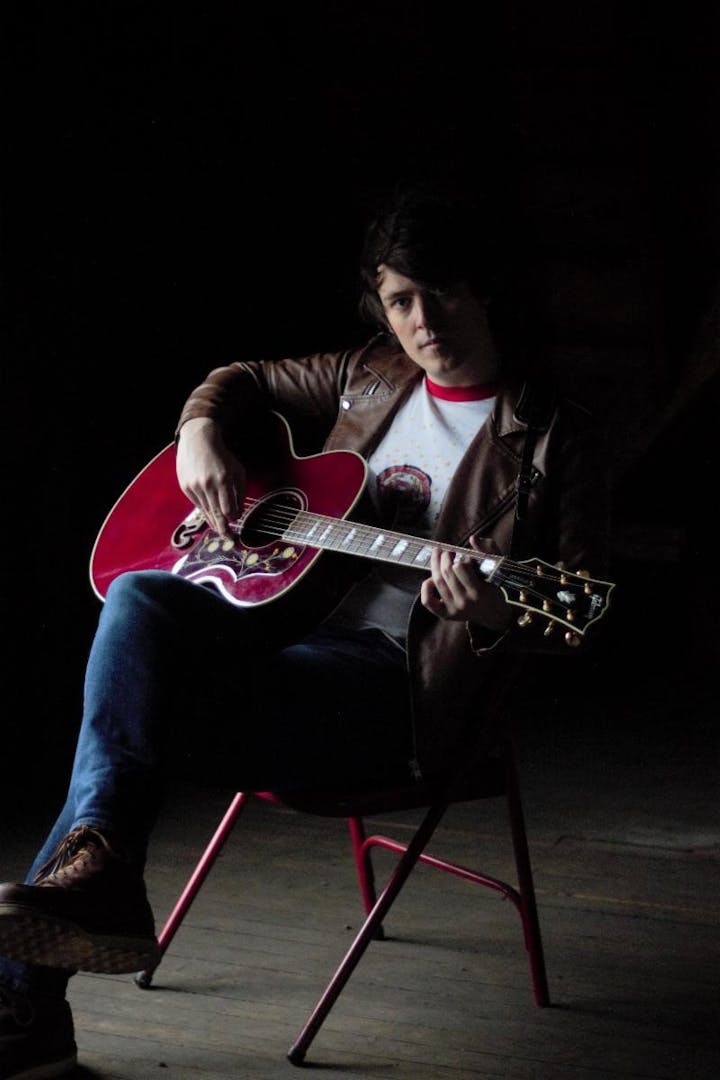 Trapper Schoepp
The Milwaukee-based tunesmith had been on a roll, earning acclaim as one of America's most gifted new singer-songwriters, singled out for his remarkably detailed tales of characters on the fringes of society. His Brendan Benson-produced second album, 2016's RANGERS & VALENTINES, was hailed among that year's finest, declared a "mini masterpiece" by Relix after being named Billboard's "Best of the Week." But by the time 2016 came to its end, Schoepp had split with his longtime partner, been all but forced out of his longtime home and band clubhouse by a new landlord, and worst of all, painfully re-herniated a disc in his back that had plagued him for years.
"And then on top of all that," he says, "We got a new president. That put me into an even darker space."
Heartbroken but unbowed, Schoepp found solace and direction in his music, devoting his substantial energies to crafting what now proves his most emotional and expertly crafted collection of songs thus far.
"Not that I had any doubts about the direction of my life," he says, "but I'm approaching 30 and I'm alone. I'd graduated college, I'd toured the world a few times over, been through a couple of record deals, I'd played shows with some of my idols, put out some records. All of a sudden I wondered, what's next? Where do I go from here? What happens now?
"I came to a bit of a standstill for the first time in my life. And PRIMETIME ILLUSION is what became of that. I was in a rut and these songs were my way of writing myself out. What could be more classic singer-songwriter than that?"
Produced in Milwaukee by Patrick Sansone (Wilco, Robyn Hitchcock), PRIMETIME ILLUSION sees Trapper Schoepp reaching for his own place in the canon with a truly remarkable collection of character-driven songs and stories, a carefully etched series of sonic snapshots in which people we all know struggle to fulfill their own American dream.