About this Event
Spend the
Easter & Passover Weekend
at the
2nd Annual
Boca Raton Eco Trail Trekker
together with the
Sports, Health & Wellness Expo
Enjoy the opportunity to increase your well-being
Saturday April 11th 10:00 am to 5:00 pm
Over 70 vendors inside the hotel and outside in the hotel courtyard,
free expo entry, door prizes, food, children's area,
guest speakers*, cannabis forum*, mind/body/soul classes*.
*Tickets available on Eventbrite from mid February
Sunday April 12th 8:00 am to 1:00 pm
Join us in the hotel courtyard or participate in our
Eco Trail Trekker Challenge Day and Family Fun Walk!
and
Support your favorite charity or good cause!
Walk, Trek, Jog, Run! We don't care as long as you have Fun!
The Boca Raton Eco Trail Trekker 2020 is a community sports event, promoting health, wellness, leadership, team spirit, commitment to excellence and raising money for charities and good causes.
Teams of 4 start together, stay together and finish together. Whilst it is a TEAM event and its GREAT FUN participating as a team you're still more than welcome to participate as an individual
You can enter on line now and make sure you get one of the fantastic participants shirts at www.ecotrailtrekker.com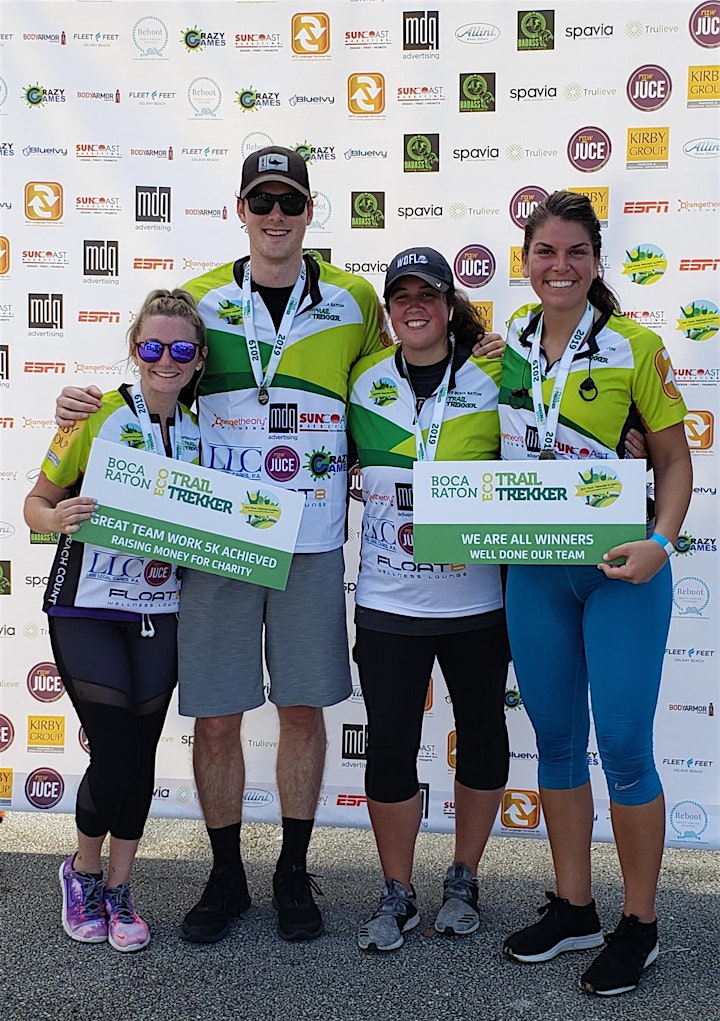 Please revisit this event information as it will be continually updated including:-vendors, sponsors, charities and tickets for the speakers, cannabis forum and mind/body/soul classes. (available on Eventbrite from mid February)
Everyone who attends can enter our Lucky Draw and win great prizes ,including a Reboot Cruise!!!
Visit the website at: www.ecotrailtrekker.com