Description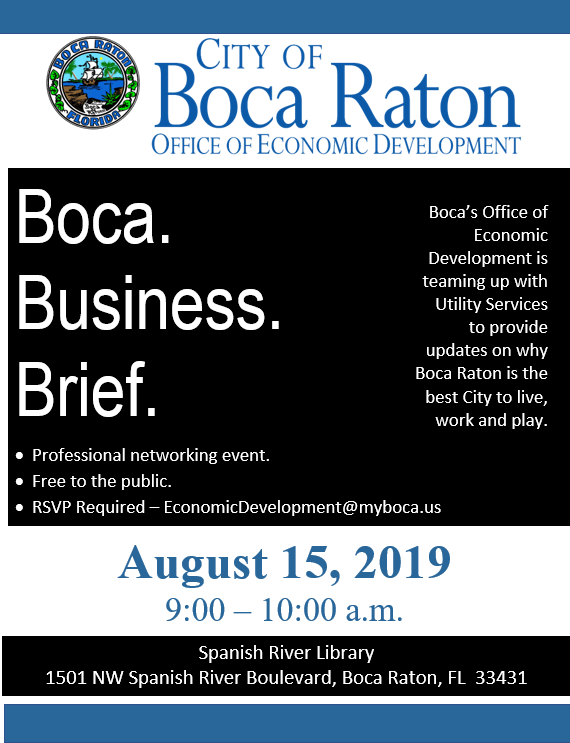 BOCA. BUSINESS. BRIEF.
City of Boca Raton's Office of Economic Development is teaming up with the Utility Services Department to provide updates and disuss the benefits of why Boca Raton is the best City to live, work and play.
Brief presentations will be given by Jessica Del Vecchio, Economic Development Manager and Chris Helfrich, Utility Services Director.
Professional networking event.

Free to the public.

RSVP Required - EconomicDevelopment@myboca.us
EVENT DETAILS:
Thursday, August 15, 2019

9:00-10:00 a.m.

Spanish River Library - First Floor

1501 NW Spanish River Blvd., Boca Raton, FL 33431