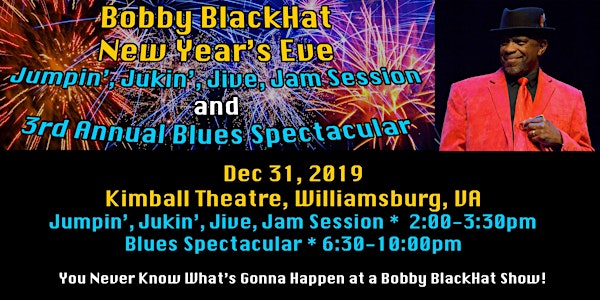 Bobby BlackHat Jumpin', Jukin', Jive, Jam & Blues Spectacular
When and where
Location
Kimball Theatre 428 West Duke of Gloucester Street Williamsburg, VA 23185
Description
New Year's Eve just got more exciting!!!
NEW EVENT: The JUMPIN', JUKIN', JIVE, JAM (JJJJ) is a 90-minute invitational Blues Jam Session featuring some of the region's finest musicians. No rehearsal, no setlist...just great musicians immersing themselves in the moment and doing what they do best. Our JJJJ lineup includes: Anthony Rosano, Amy Ferebee, Jason Cale, Billy Joe Daniel, Von Jose' Roberts, Rich Ridolfino, Nate Deseline, Hamed Barbarji, and Clifford Clark. To the uninitiated, this may sound like a recipe for disaster, but the secret is in the simplicity, passion, and mastery. This event runs, 2:00-3:30 PM. You don't wanna miss it!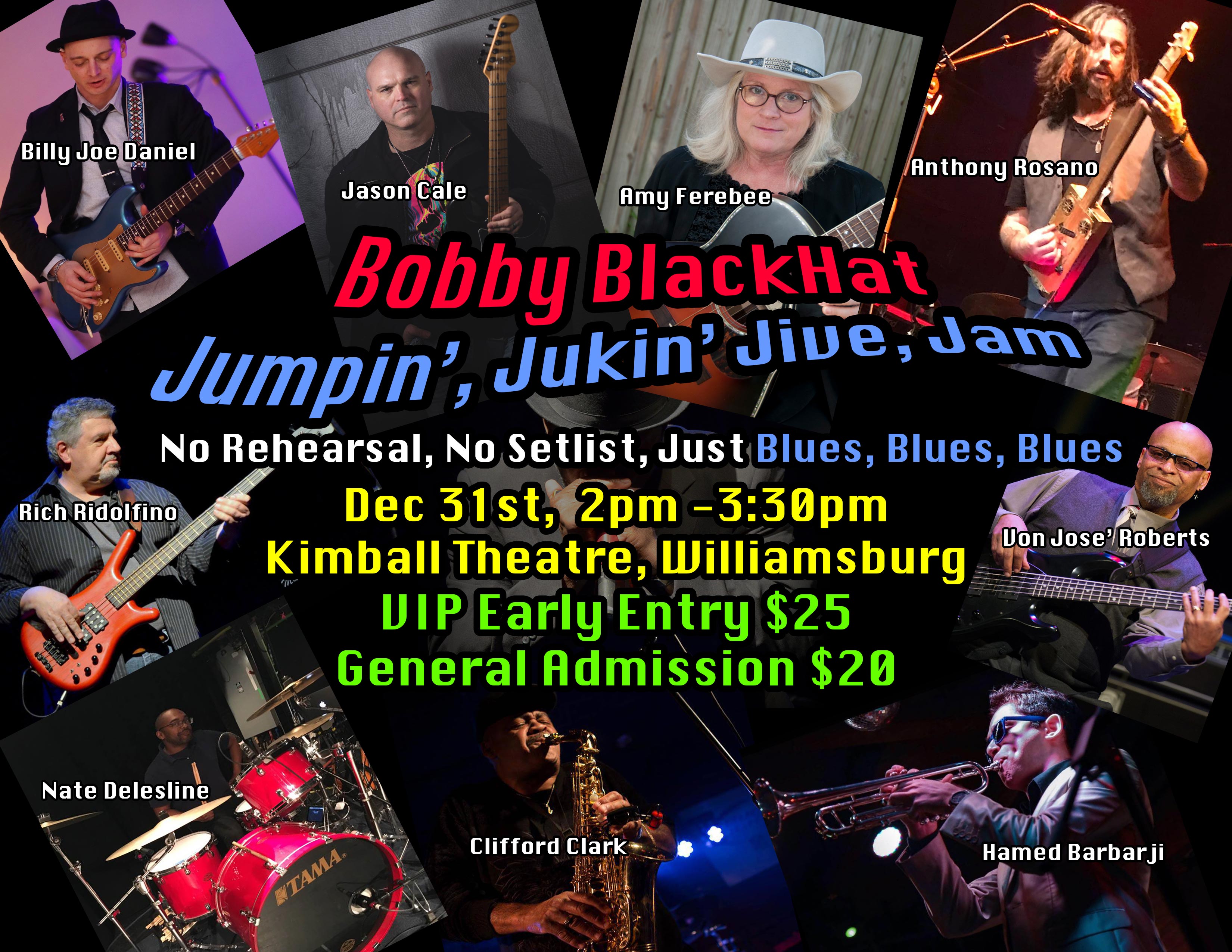 ---
The BOBBY BLACKHAT NEW YEAR'S EVE BLUES SPECTACULAR is a family friendly evening of Toe Tappin', Finger Poppin', Hip Shakin' Blues featuring four of the hottest blues acts in Virginia. This year's lineup includes:
ROEBUCK:
After years of honing his abilities busking and touring, Phillip Roebuck (who was known for his raucous one-man band) has found new musical inspiration by teaming up with his wife Phoenix on upright bass. With Phillip on resonator guitar, kick drum & stomp board, and Phoenix adding vocals & low end, you now have ROEBUCK, the husband & wife three-piece duo. ROEBUCK performs Swamp Blues, Hollers & Stomps, Ballads & Breakdowns, Shanties, Jump Blues, and Tearjerkers!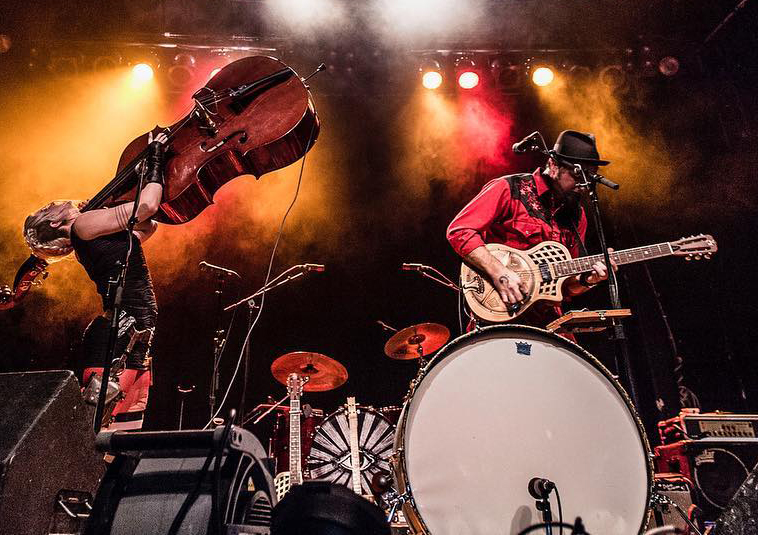 ---
MIKE LUCCI BAND
The Mike Lucci Band fuses together decades of musical experience and passion to craft one of Richmond's finest Chicago-style Rhythm and Blues bands. Founded in the fall of 2008, this quintet has performed throughout Virginia and Washington, DC delighting fans with their catalog that ranges from sultry ballads to toe tapping shuffles. As a two time (2011 and 2013) Participant at the International Blues Challenge in Memphis, TN, this dynamic band will drive you from your seat and make you dance the night away. The Mike Lucci Band features Mike Lucci (bass), Shelly Thiss (vocals), Rick Manson (harmonica, vocals), Bob Stufflebeem (drums,) and Mark Saurs (guitar, vocals).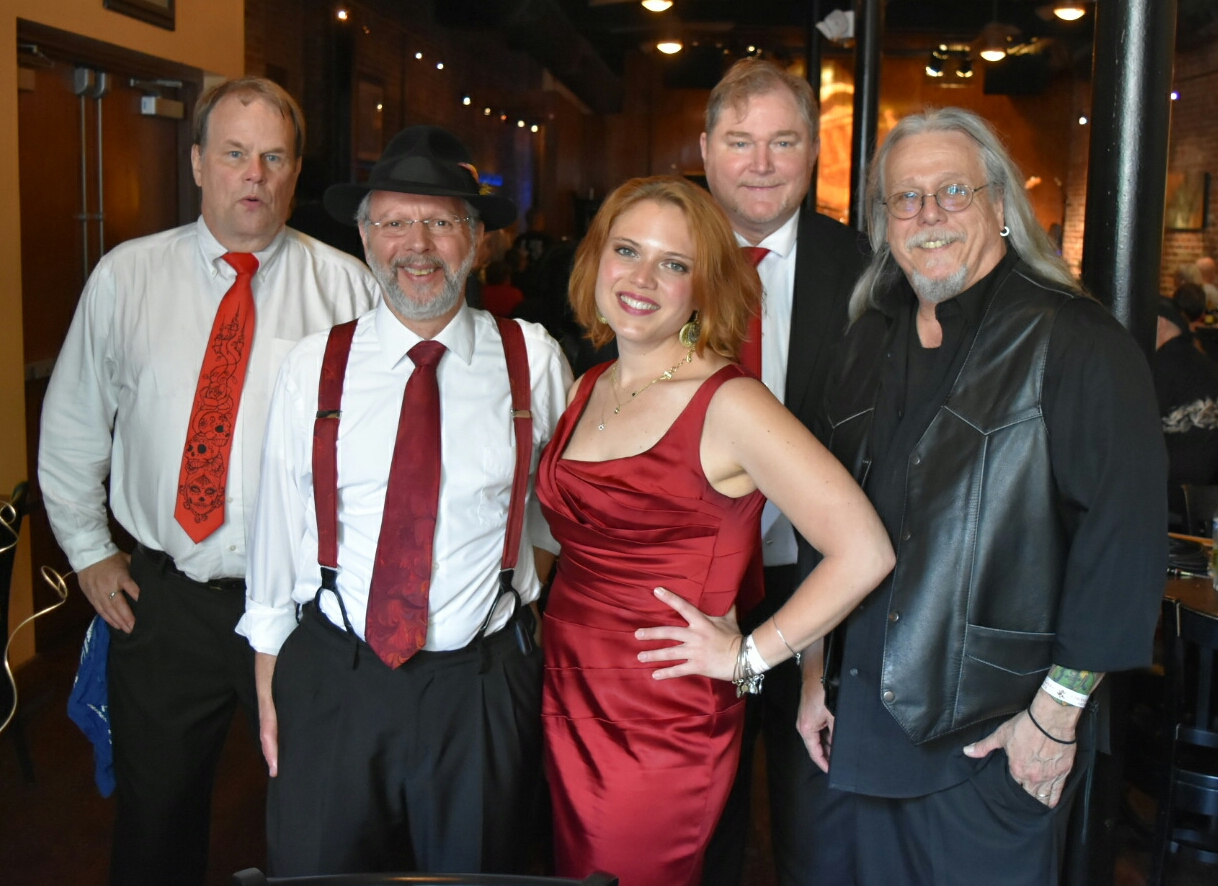 ---
JACKIE SCOTT
Jackie Scott has spent years honing her craft as a vocalist and it was in Chicago that she received her baptism into the blues. Musicians and performers, great and small, all freely shared in their wealth of skill, time and talent to help her grow as a blues entertainer. Most notably, westside bluesman and Howlin' Wolf sidekick, Eddie Shaw, played a major part in mentoring her into the blues Chicago style. Jackie has performed across the USA as well as Japan, France and Brazil.
Accomplishments include: Finalist International Blues Challenge; Blues Blast Award Winner as Best New Artist Debut Release; Sean Costello Rising Star Award; Two VEER Music Awards for Best Blues Band; and International Songwriter Contest Finalist.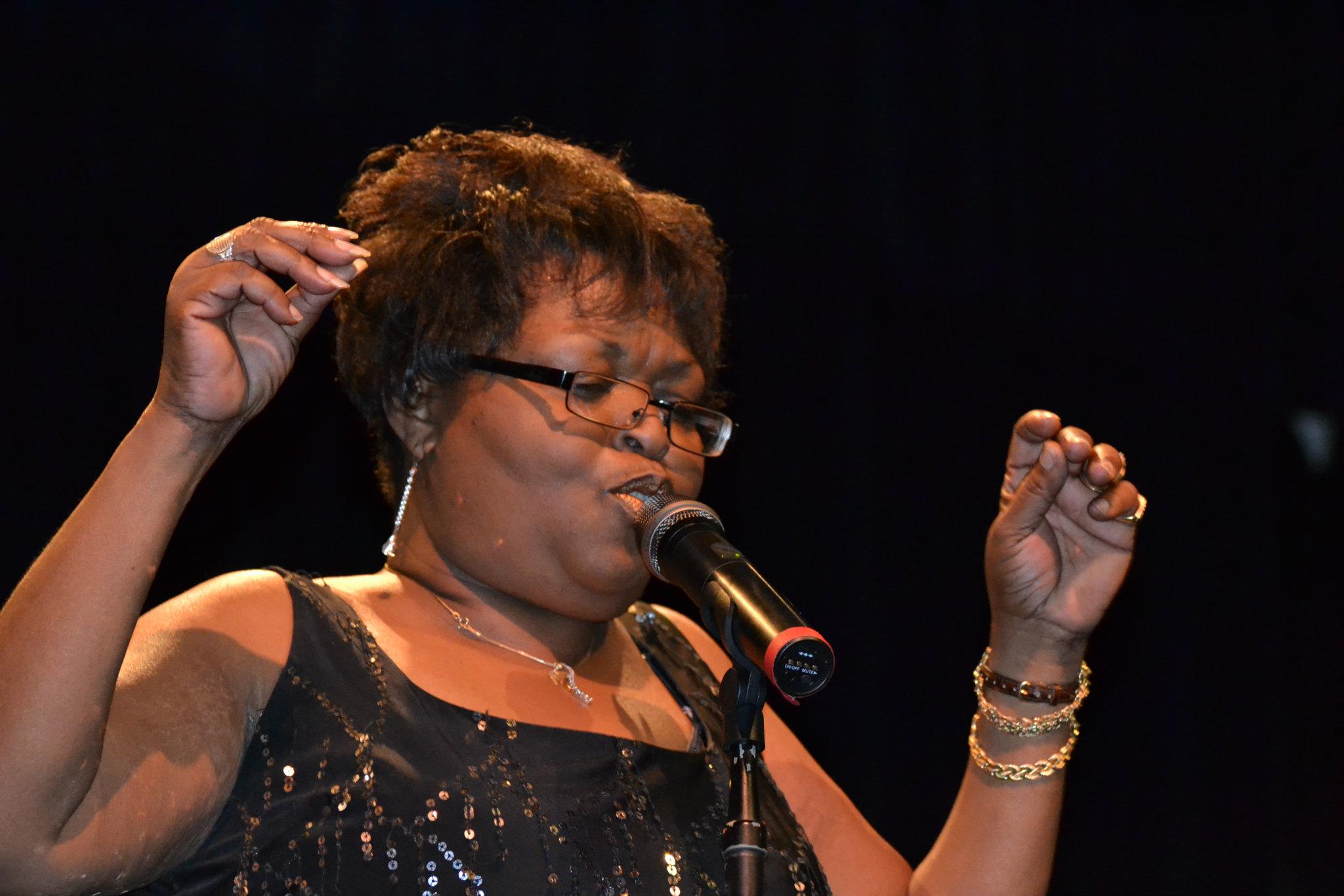 ---
Bobby "BlackHat" Walters, recording artist, harmonica player, vocalist, songwriter, comedian, and actor brings together the finest blues musicians in Hampton Roads to perform classic, contemporary, as well as original blues tunes that will keep your toes tappin and your hips shakin all night long. Band members include Tom Euler (guitar), Brian Eubanks (bass), Lucy Kilpatrick (keyboards), and Mike Behlmar (drums).
Accomplishments include: 2019 VEER Music Award for Best Blues Band; 2017 winner USAA/We Are The Mighty Mission: Music Competition; 2016 Fnalist International Blues Challenge; 2015 & 2012 Blewzzy Award for "Song of the Year"; 2016 VEER Music Award for "Best Blues" and "Song of the Year".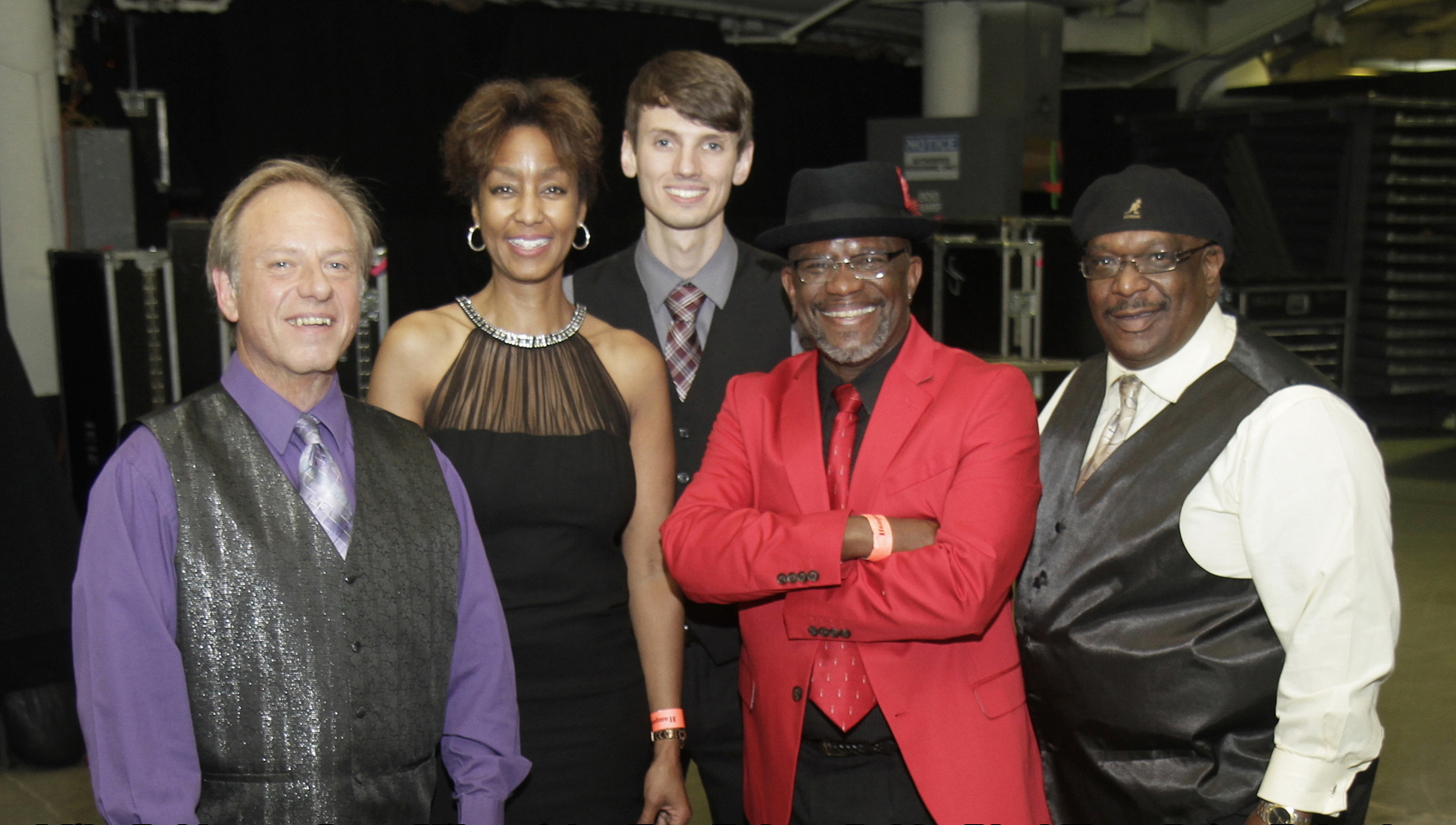 The Blues Spectacular sells out every year so don't delay in getting your tickets.
You Never Know What's Gonna Happen at at Bobby BlackHat Show!!!
---
Frequently Asked Questions (FAQ)
What is the advantage of VIP Early Entry?
VIP Early Entry ticketholders are admitted 30 minutes before General Admission. This gives you the opportunity for preferred seating and is ideal for large groups that want to sit together. Only 100 VIP Early Entry tickets are available.
Is there a minimum age requirements to enter the event?
This is a family friendly event for music lovers of all ages.
What time does VIP Early Entry start?

JJJJ VIP Early Entry Starts at 1:00pm. General Admission Entry starts at 1:30pm.

Blues Spectacular VIP Early Entry starts at 5:30pm. General Admission Entry starts at 6:00pm
What is Building Accessibility?
Entrance to the Facility: Ground level entrance into theatre; no stairs for main auditorium access.

Access to Restrooms: Wheelchair accessible stalls, toilets and sinks accessible.
What are my parking options for the event?

Public parking lots in Colonial Williamsburg (near Merchant Square) can be used.
Are refreshments available at the Kimbal Theatre?
Yes, the Kimball Theatre operates a concession stand that offers light snacks, sodas, beer, and wine.
Will tickets be available at the Kimball Theatre Box Office?
Yes. Box office tickets sales will be available at a later date.
What's the refund policy?
How can I contact the organizer with any questions?
Direct questions to info@bobbyblackhat.com or call 757-871-5485.