BBQ Tour of how the Bob Sykes family has thrived and persevered for 65 years and learn a thing or three about barbecue! Come Hungry!
About this event
Come hungry and enjoy an unforgettable finger licking time when you visit the legendary pitmaster and restaurateur Van Sykes as he explains the history of Bob Sykes and southern bbq. Take your bbq skills to the next level and elevate your bbq game after attending this event! Van Sykes, 2nd generation owner of Bessemer's family owned restaurant Bob Sykes Bar B Q has literally worked in the iconic bbq restaurant all his life that his parents Bob and Maxine founded in 1957.
Van Sykes possesses an incredible gift for storytelling and he's been sharing bbq stories his whole life. Van is the host with the most! Bob Carlton writer from al.com recently attended the food tour "Great visit to Bob Sykes Bar B Q. Van is one of the true keepers of the flame. I don't know anyone who knows more about Alabama barbecue, or who is more entertaining than the venerable Van Sykes. Van is indeed the man."
Guests will taste their way through Bob Sykes BBQ menu items and learn how they have stood the test of time for 65 years. This private BBQ tour is a journey through what goes into creating southern BBQ from the pit to the plate.
The $60 ticket per person includes history of how the Bob Sykes family has thrived and persevered for 65 years and learn a thing or three about barbecue! All you have to bring is your BBQ appetite because you will not leave hungry!
Round 1
History and Stories from the BBQ Pit
Direct Fire and Heat
Enjoy bbq pork, spare ribs with sides of potato salad and onion rings
Round 2:
Why Bob Sykes cooks BBQ Picnic Shoulders
Ever Changing Spare Rib/Cooking hot and fast
History of Southern BBQ Sauce and what makes Bob Sykes Sauce special.
Enjoy smoked wings, sausage with sides of cole slaw and baked beans
Round 3:
History of Bob Sykes Famous Desserts and how they have stood the taste of time
Enjoy Lemon Icebox Pie and Red Velvet Cake
Final Round:
Each guest will take home the following:
Bottle of Bob Sykes BBQ Sauce
Bob Sykes souvenir cup where refills are $1 on return visits to Bob Sykes
Bob Sykes Bar B Q Gift Card and Rewards Card
BBQ Tour T-shirt
Bob Sykes BBQ TOUR:
Saturday, January 29, 2022
9:30am-10:45am
Located at Bob Sykes Bar B Q Restaurant:
1724 9th Avenue North
Bessemer, AL
For more details call 205-426-1400 and visit BobSykes.com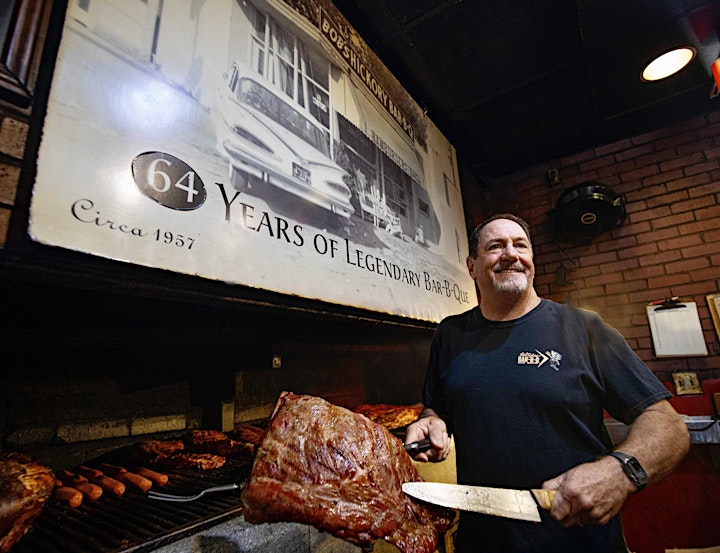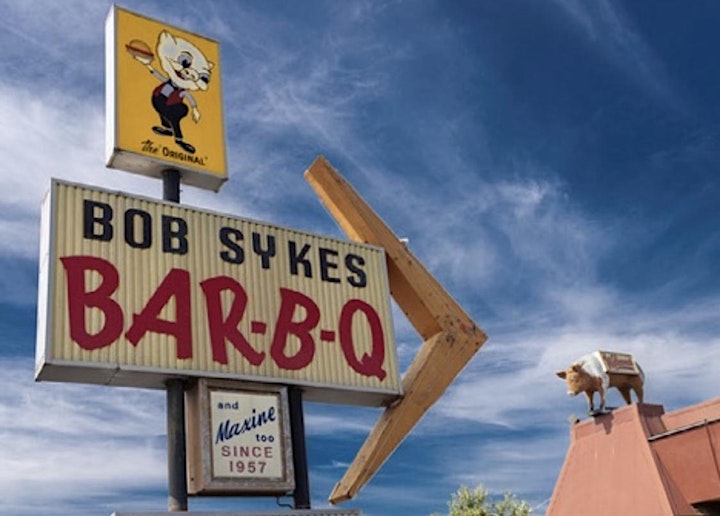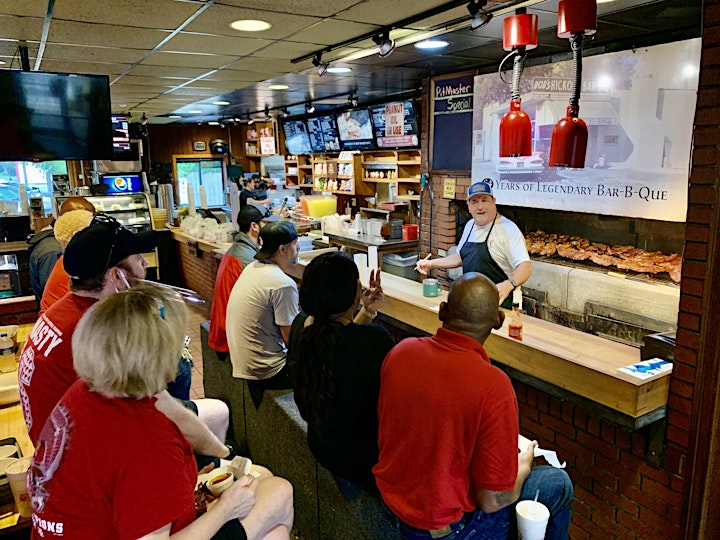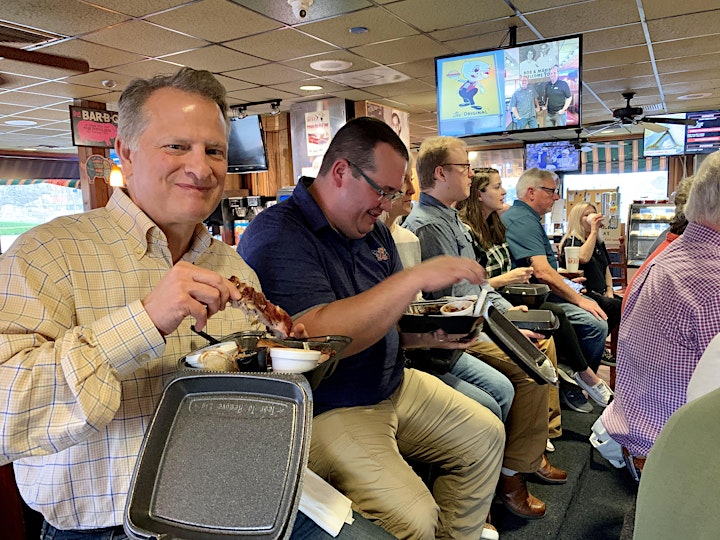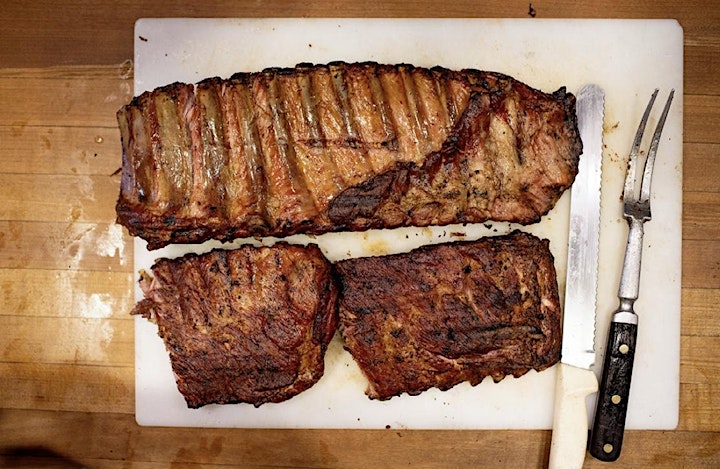 Organizer of Bob Sykes Bar B Q Tour and Demo
Bob Sykes Bar B Q has been a staple in Birmingham, Alabama for decades and will celebrate its 65th anniversary this month. Bob Sykes is a family owned local tradition since 1957. Three generations of the Sykes family has proudly served authentic southern barbecue that literally goes from the pit to the plate. The late Bob and Maxine Sykes founded the restaurant and today their son Van runs the family business with the help of his nephew, Jason Jewell. Bob Sykes Bar B Q has been the benchmark for others to match for true southern barbecue. Times may have changed, but nothing has changed in the way Bob Sykes prepares and cooks their famous barbecue oven an open fire pit located in the center of the dining room for guests to watch.
Barbecue and serving others is in the Sykes family blood. Van Sykes grew up in his family barbecue restaurant. By the time Van Sykes was 8 years old he was taking orders, helping in the kitchen and working the pits by the time he was 12. It didn't take long for the flicker of the flame to catch his eye. For 65 years Bob Sykes Bbq has begun everyday but Sunday at 4am cooking fresh pork shoulders over a natural fire of hickory coals steeped in tradition.
Bob Sykes Bar B Q has been a popular spot for barbecue lovers with its southern hospitality and menu items made fresh daily. Some of the many homemade favorites include the classic bbq pork sandwich, ribs, hamburgers, chicken, onion rings, potato salad, cole slaw, homemade pies and cakes including the red velvet cake and the Bob Sykes Bar B Q Sauce.
Van Sykes says "we pride ourselves on never having deviated from the restaurants initial upstart that my parents created. We've stayed true to course. If you have a great product and you start with quality meats, quality items and everything is still made from scratch, people become accustomed to that. We've always kept the sauce as it was back in the 50's that my Dad created." The biggest change Bob Sykes has made over the years is adding daily menu specials including smoked wings, beef brisket, bbq tacos, catfish and "Grills Gone Wild" weekly specials. Van Sykes says "cooking bbq could be done easier but we like to do it the hard way."
Van Sykes is proud to announce that he has chronicled how his family traveled in founding the restaurant business. The name of the book is "From the Pit to the Plate" and will be released in 2022. The story tracks the Sykes family move from the farm to the city, marks the ways their work crossed lines of race, class, gender and the story of a true American family business that has evolved today into one of the most recognized names in Southern barbecue.
Van Sykes is one of the 50 founding members of the Southern Foodways Alliance that documents, studies, and explores the diverse food cultures of the changing American South. John T Edge of Southern Foodways Alliance and host of TrueSouth on SEC Network/ESPN wrote the Foreword in the Bob Sykes Bar B Q book and says "For the Sykes family of Bessemer, Alabama, barbecue is their livelihood, their identity, their contribution to the place they call home. You will learn how a business has thrived. You will learn how a family has persevered. And you will learn a thing or three about barbecue."
Bob Sykes Bar B Q believes in revitalizing communities and bringing people together. The restaurant is hosting the 11th Annual Bob Sykes BBQ & BLUES Festival presented by the City of Bessemer and Premiere Chevrolet April 30, 2022 at the beautiful DeBardeleben Park in historic downtown Bessemer. The festival is a family event and draws thousands from all over Alabama and out of state who gather to hear national and local award winning blues musicians and enjoy legendary bbq. For more details please visit www.BobSykesBlues.com
Bob Sykes Bar B Q has received numerous awards and recognition over the years. In 2014, Bob Sykes was voted as the number one bbq sauce and their bbq pork sandwich was chosen as one of the "100 dishes to eat in Alabama before you die." The restaurant has received national news coverage for its lemon ice box pie and bbq and been featured on the Food Network and Cooking Channel. The Travel Channel says Bob Sykes is "Not a chain, it's just a good old fashioned joint with a pig sign and a happy man running it. The Bbq pit is the first thing you see when you enter and Van Sykes will tell you all about it if you ask."
Bob Sykes Bar B Q
1724 9th Avenue North
Bessemer, Alabama 35020
205-426-1400
www.BobSykes.com