Bob Circosta - How to Sell Anything on Video

Wednesday, September 3, 2014 from 6:00 PM to 8:00 PM (EDT)
Event Details

---
THIS WEEK'S TOPIC: 
How to Sell Anything on Video

with Bob Circosta

$20 At the Door / $10 Advance Purchase through EventBrite

In today's 'mile-a-minute' world, making every second count can mean the difference between closing the sale and missing it completely. On video, you have just seconds to capture a viewer's attention, create desire and make the sale. 
As your company navigates through one of the worst global recessions in recent history, growth has become the top priority for business owners everywhere; and finding the most efficient, cost-effective ways to get your message to the market is more important than ever.  One of the best ways to get your message out is through video. 
There's no such thing as bad publicity?  Wrong!
Without understanding some basic fundamentals of speaking on video, you may be driving business away & losing credibility when selling your products or services. In short, you can't afford to shoot videos without knowing the insider secrets from television sales.  And there is nobody more qualified to share with you those secrets than the man who was one of the individuals who helped create the Home Shopping Network and is responsible for personally selling over $1 billion dollars worth of sales on TV!   And, through his teachings to celebrities, entrepreneurs and people of all walks of life on HSN, he has generated over $10 billion in sales!
In this unique, and rare opportunity to sit down with TV's "Billion Dollar Man" you will:
Learn the 5 keys to create a successful sales presentation

Learn the 7 words to use in every video to compel the viewer toward an action

Learn the most important element that MUST be in every sales video


Learn how to grow and compete as a sales professional in a rapidly-shifting digital world

Increase your video's effectiveness through presentations designed to sell your product

Know what to, how to, and when to say the things that motivate buyers and earn you sales – NOW!

Supercharge your sales cycle!

Learn WHO to identify as your client, WHY people buy and HOW to capitalize on it
At this business accelerator series, you will have the unique opportunity to sit down with an industry legend.  Literally; in the history of HSN, they have awarded only 3 "HSN Legend Awards" and Bob was the first to receive this prestigious distinction.
Come spend 2 hours with Bob and put him to the test.  You will have an opportuntiy to give him your product or service and watch him instantly start selling it better than you ever thought possible...and learn how YOU can do it!
Have you ever seen a celebrity selling something on TV?  From Tony Little to Wolfgang Puck to 50 Cent?  Well there's statistically a 98% chance that Bob was the one who trained them on how to sell their products.  Imagine sitting down with the same person that world-reknown celebrities have paid thousands of dollars to learn his craft.  There is no other way you will be able to receive this man's wisdom for such an affordable investment.
WHO SHOULD ATTEND?
Successful business owners who want to sell through the use of video

Business owners who are already using video for selling

Business owners that have been avoiding using video but realize they should probably start using video

Anyone who freaks out at the thought of being on video

Business Acumen Rating: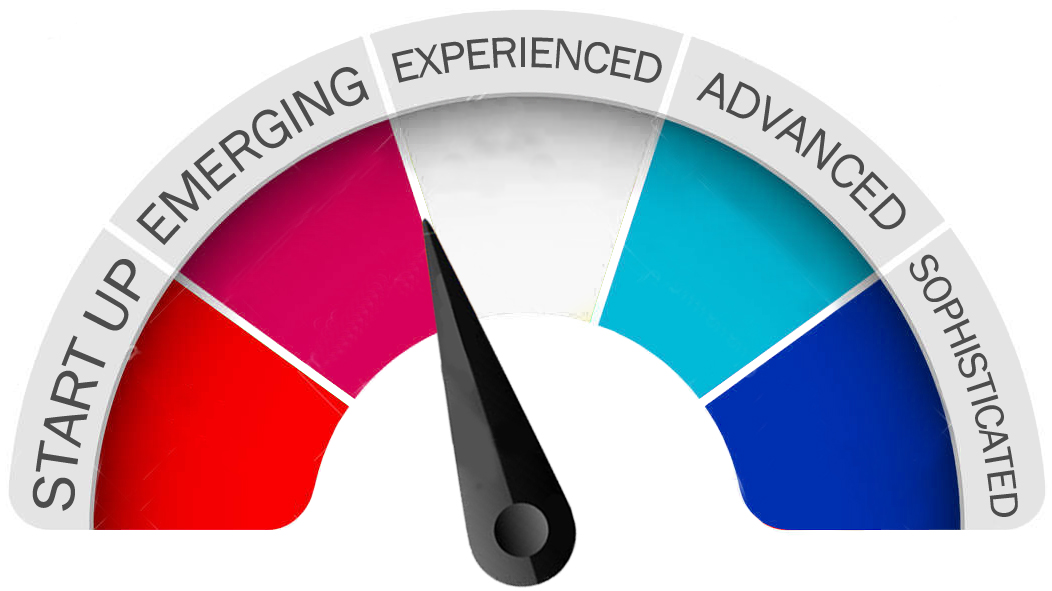 TICKET PRICE:  $20 Ad the Door, $10 in Advance

ABOUT THE MENTOR: 
Bob Circosta

It all began back in 1977 when an advertiser traded units of a product in lieu of payment in cash for his advertising bill. AM radio talk-show host Bob Circosta was asked to sell avocado-green-colored can openers live on the air by station owner Bud Paxson.   Circosta invited his listening audience to call him up, reserve one of the can openers and come down to the studio to pick it up.

The phone lines started to light up…

And on that day… 112 electric can openers were sold and the home shopping industry was born!

Today, the phenomenon of TV shopping channels generates over $12 billion a year in product sales.  

The rest is history…
Ever since then, businesses, companies and entrepreneurs have looked to Bob Circosta to help them find the words that work, so they can effectively share their message for ANY BUSINESS.  And boy oh boy, do they work! 25,000 hours of live selling on television and 75,000 separate product presentations later and Bob has accumulated a whopping ONE BILLION DOLLARS in personal sales for entrepreneurs and businesses all over the world.

As Marissa Shipman, Founder and CEO of The Balm says "If selling was an art, then Bob Circosta would be the modern day Da Vinci."

A strategic thinker and pioneering force in the television home shopping revolution, Bob is bringing Fortune 500 "Big Brand Thinking' to businesses and products of all shapes and sizes. The business world, celebrities and a multitude of national media outlets have featured Bob in a variety of roles ranging from appearances on NBC's Today Show and 20/20 to promoting products with stars such as Suzanne Somers, Fran Drescher, Florence Henderson, Ken Paves, Jennifer Flavin-Stallone, Carol Alt, Jillian Barberie, Dixie Carter, Patti LaBelle, Bob Hope, Ed McMahon, Farah Fawcett, Cindy Margolis and more!"
When & Where

CoCreativ Collaborative Office Space
3902 Henderson Blvd.
2nd Floor, Suite 208
Tampa, FL 33629


Wednesday, September 3, 2014 from 6:00 PM to 8:00 PM (EDT)
Add to my calendar
Organizer
Welcome to the Key Person of Influence events page for Eventbrite. 

Our Profitable CEO Workshop Series is exclusively for owners and C-suite executives of successful, growing, professional service companies. Most of these workshops are ticketed events through Eventbrite.
These workshops aren't generic or boring presentations; they are highly-interactive conversations backed with implementable, proven strategies. You will be able to ask your specific questions to get the answers you need for your business to excel in this new collaboration economy.
Our KPI CEO Socials are are casual but highly-vetted, high-level gatherings for the sole purpose of connecting with area leaders, and connecting them to one another.  These socials are by invitation-only and are limited to 12 attendees. To be considered for an upcoming CEO Social, visit our landing page for list of qualifications and for more info:  CLICK HERE FOR INFO
To learn more about our Personal Brand Accelerator program, and for video testimonials from some of our clients, visit our website: KEYPERSONOFINFLUENCEUSA.COM

---