Ticket availability is limited for social distancing measures. Audience size is limited.
About this Event
Due to ongoing capacity restrictions, we kindly request that you purchase tickets in specific areas according to your group size. We reserve the right to move your reservation if it does not match the seating group size. This will help us ensure that our venue remains viable for the foreseeable future. For individuals or groups larger than 4, please call us at 302.684.3038 and our box-office staff would be happy to assist you.
Yacht Rock Experience! Prepare to be ROCKED... GENTLY!!!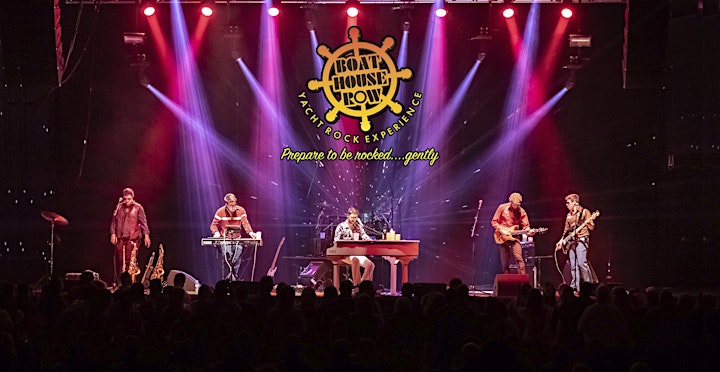 About Boat House Row
Website | Facebook | YouTube | Instagram | Twitter
In the musical sense, yacht rock refers to the highly polished brand of soft rock that emanated from Southern California between 1976 and 1984. The term is meant to suggest the kind of smooth, mellow music that early yuppies likely enjoyed while sipping champagne on their yachts. Significant Yacht Rockers include Hall & Oates, Michael McDonald, Kenny Loggins, Christopher Cross, Steely Dan, Toto and many more.
Boat House Row is:
Caniche Derstine - guitars, vocals
Mick Hillside - bass, vocals
Pete Mane - tenor/alto saxophones, clarinet, flute, vocals
Riley Hamlin - drums, vocals
Kenny Trout - vocals, piano
Cougar Wessex - guitars, keyboards
The Milton Theatre is "COVID-19 Customer Protection Standards Certified" by the Delaware Division of Small Business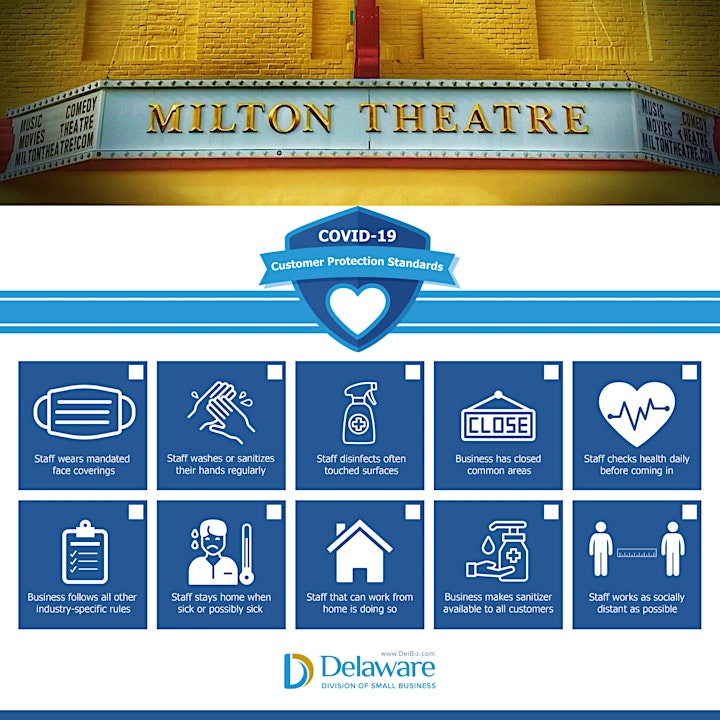 About the Milton Theatre
Official Website | Facebook | Twitter | Instagram
The historic Milton Theatre is a uniquely diverse venue where you will find the best local, regional, national, and international talent. Free municipal and on-street parking are available. Full bar and light food options available. This facility is fully accessible.