A group photo exhibition & silent auction fundraiser for the Venice Heritage Museum project
About this event
Following the Venice Heritage Museum project's successful spring Indiegogo fundraising launch, we are hosting a group photo exhibition outdoors at VICE Media in Venice that will transport viewers through the many eras of Venice's famed Boardwalk, from the city's founding at the turn of the century through the present day.
A silent auction of large format gallery images will accompany the exhibition, featuring Gerry Beckley (of the band 'America'), Henry Diltz (Morrison Gallery / The Doors), Josh "Bagel" Klassman (Underground Venice Photographer), Paulo Freire Lopez (LA Photojournalist), Estevan Oriol (Netflix's 'LA Originals'), Dotan Saguy (Venice Beach: The Last Days of a Bohemian Paradise), David Scott (1970-80s Dogtown), and Pep Williams (Suicidal Tendencies; 3rd Gen Dogtown).
See our featured auction items for yourself! Pre-auction bidding is open now at www.32auctions.com/veniceheritage.
Limited tickets are available for a VIP Meet & Greet reception from 3:00-5:00 pm with famed rock photographer, Henry Diltz, prior to the exhibition.
All proceeds from your tickets and donations directly benefit the Museum project, and contributions are tax-deductible to the maximum extent possible.
The General reception from 5:00-9:00 pm will feature additional prints and apparel for sale to support the Museum, a special acoustic performance by Chris Abbott aka Kid Caviar, sounds by DJ Buck, complimentary refreshments from Bev, Cann, and Firestone Walker, taco carts, and more!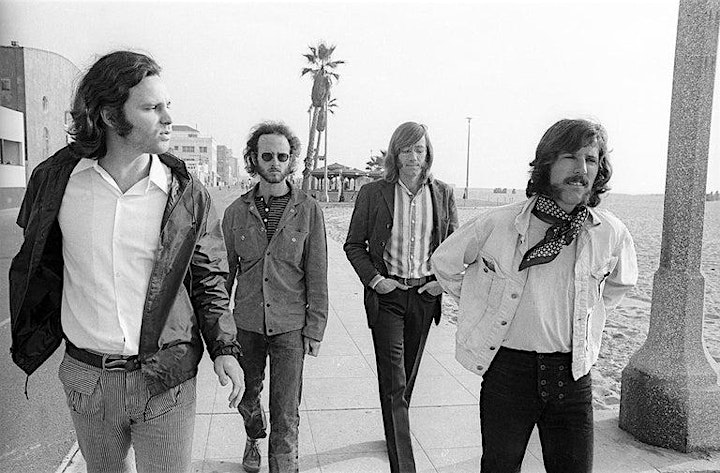 (Pictured above: The Doors, Venice Beach, CA 1969 by Henry Diltz, 20x24, Signed and Framed)
Safety protocols:
Following of-the-moment COVID safety guidelines, we are grateful to the team at VICE for the opportunity to host a comfortable event outdoors for you to enjoy. Proof of vaccination or a negative COVID-19 test from the last 72 hours are required for entry. Masks are required inside, and recommended otherwise for the health and safety of all guests.
Our Campaign:
We have already raised over 65% of our goal to fund Phase 1 of our business plan to build the Venice Heritage Museum! We have conditional approval from the City of LA to install the Museum at Venice-of-America Centennial Park, and only need to raise $40,000 more to meet the qualifications to obtain the lease. The money we raise will directly fund the restoration of our original 1905 Pacific Electric Red Car trolley to house the Museum, and help us transport the Red Car for installation at the park. All proceeds from the silent auction and event will be applied towards this goal.
About our Organization:
The Venice Heritage Foundation is a 501c3 nonprofit organization dedicated to creating an inclusive museum that preserves, showcases, and nurtures Venice's historical legacy. We aim to establish a public campus that enriches the lives of current and future generations of Venetians and visitors through exhibitions, events, and activities hosted onsite, improving the present with the past.
See you there!