Boardroom Cooperative Networking & CEO Space Special Guest Cheryl Breener

Wednesday, March 19, 2014 from 12:00 PM to 2:00 PM (CDT)
Event Details
Attention: Chicagoland Mature Entrepreneurs & Business Owners...

"Experience Cooperative Networking with a Proven System to Get What It Is That You Need Next, even if you don't know. "
"VIP No host Lunch Deals" &
CEO Space Preview
at  

 With Special Guest,
Cheryl Breener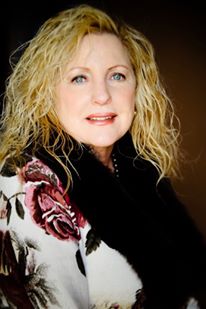 Cheryl Brenner is the Executive Vice President for CEO Space Inc.  She is responsible for the day to day operations, managing strategic alliances and corporate logistics for the national CEO Space entrepreneurial conferences.  Ms. Brenner has been an executive with CEO Space since 1991 and has been instrumental in the continuous growth and expansion of the organization, growing its membership to over 50,000 members in over 140 countries.  
Prior to joining CEO Space, Ms Brenner was a cofounder and owner of a Women's only gym located in Los Angeles California, where she successfully built the business and sold it for a profit in less than 14 months.  Cheryl's management experience also includes a position as Vice President of Operations for Camber Clinics, where she managed the daily operations of thirteen clinics with 75 employees, assisted senior management with due diligence and clinic acquisitions, and was instrumental in growing the business and improving revenues of newly acquired clinics by 15% or more within 6 months. Before joining Camber, Ms. Brenner built a successful consulting business specializing in the marketing, managing and promoting of chiropractic offices and medical clinics throughout the Los Angeles area.
Now register Or Now Call Your Club President at 773-574-6600
(Limited to 1st 15 people who register online)

Having just made the FORBES List for "must attend events" for Entrepreneurs 
Read the article at:
http://www.forbes.com/sites/johnhall/2013/01/17/must-attend-2013-conferences-for-entrepreneurs/
Who this event is for?
If you are seeking to developing a cooperative community with high standard of integrity.
If you are looking to get compliant, raise capital and access the investor who can write the check.
If you are looking to build your team and access mentors that you could never afford to hire.
If you would rather operate in a cooperative environment rather than a competitive model that does not work.
If you value personal and professional development to develop YOU the leader.
If you have ever considered spending money on a tradeshow.
If you are a decision maker.
Who We Are?
 What is CEO Space? 
CEO Space is a Business Growth Conference that employs the use of meals vs. the old model of booths. It is a network based on lifetime membership and continually upgraded resources.
See Me appointment cards developed by CEO Space qualifies new customers and other resources ranging from manufactures to investors to meet with you during the evening each night of the trade show typically in groups. At 9:00 at 10:00 at 11:00 you have usually three turns of qualified new meetings for one week, five times a year.
During the day you can run your existing business just as you do now day by day, or if your business is virtually ran you can "check-in" on things while meeting with new customers. 

There is a training component which delivers 30 hours of professionals credits which are issued on-site for licensed professionals attending in all categories in all 50 USA States. Plus professionals gain more clients in one week of time than many develop in over months or a full years of time.
There are around 50 training sessions during each trade show and a typical CEO will look at the schedule and select five to eight trainings they may need right now while never missing the meals that work like booths to drive new customers into their business.
CEO's have elected to attend five times a year replacing advertising and marketing budgets for the one global trade show that is formatted from the business owner and improved by the business owner five times year.
CEO Space is the only trade show in the world that guarantee's we must speed up your business or we refund your full membership before you leave the building… as we insist on our members winning.
What You Can Expect from this VIP Deals NO host lunch & Cooperative Networking & CEO Space Preview?

Welcome!
Proven Collaborative Networking using See Me Cards & SNAP
Introduction to Club Presidents & CEO Space
Mastermind Member High Value Mentoring/Coaching Circle
Super Conducting Cooperative Networking
Those that wish to consider membership, questions are answered which include a capital conversation.
Application New Member Invitation & Celebration!

We can't wait to meet you and learn all about your business, discover what you need next and get you connected!
We want your buisness to grow faster! Guaranteed! 
Contact your Illinois State Director & Chicago Club Presidents: 
Brian and Francielle Daly at 773-574-6600
When & Where

Lounge 1447 -14th Floor
W Merchandise Mart Plaza
Chicago, IL 60654


Wednesday, March 19, 2014 from 12:00 PM to 2:00 PM (CDT)
Add to my calendar