Description
Networking • Practical Knowledge • Confidential Setting
Want to share your experiences and get feedback from board members outside your organization?

Want to find professional connections and build a network of your peers?

Wish you could turn to a professional in board governance for help?
Now you can.
Whether you're a seasoned board member or new to the team, this roundtable offers you four confidential 90 minute monthly sessions where you can network, get advice and share your individual and personal board challenges and successes.
Note: To build the confidential trust and support you'll want, you want to register for all four sessions and commit to attending them all. The board roundtable is for board members only and limited to 12 participants. No staff. No consultants.
Dates: Fridays: September 9, October 14 and November 11 and December 9, 2016
Time: 8:30 a.m. to 10:00 a.m.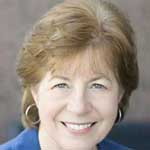 Mary Hiland, Ph.D., has over thirty five years experience in the nonprofit sector—both as a board member and executive director. She is an organizational consultant whose services focus on strengthening nonprofit executive and board teams as powerful forces for change. She is also an executive coach for new and experienced executives and board leaders.