About this Event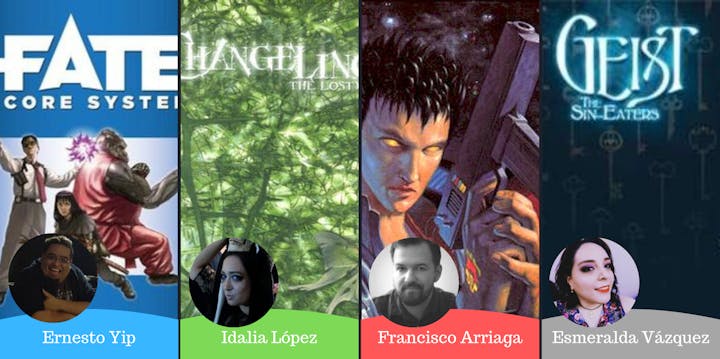 Bienvenidos principiantes y expertos...
¿Qué se necesita para ser un Dungeon Master?¿Cómo puedo empezar mi propia campaña?¿dónde puedo unirme a una?
Board Games Mty los invita a una tarde para tomar, comer y escuchar las experiencias de diversos Dungeon Masters. Además, darán tips a los invitados de cómo hacer su campañas, conocerán otros estilos de RPG más allá de D&D y se maravillarán de la versatilidad del mundo de juegos de rol.
¿Quieres jugar en un mundo post apocalíptico?¿Te interesa un mundo de hombres lobos o vampiros? ¿Por qué no explorar la Galaxia de Star Wars?
Al finalizar el panel, el público podrá hacer preguntas a los Dungeon Master y quedarse a platicar con los demás invitados y con los panelistas.
Panelistas:
Ernesto Yip - D&D, World of Darkness, FATE, Misspent Youth, Little Fears, Shadowrun, Numenera.
Idalia López - Crónicas de Tinieblas (CoD previamente conocido como nWoD), específicamente de Changeling: los Perdidos.
Francisco Arriaga - Dungeons and Dragons, Savage Worlds, Cyberpunk, World of Darkness.
Esmeralda Vázquez - Crónicas de Tinieblas, Changeling: los perdidos, Geist: Devoradores de pecados y Mago: el despertar.
Philippe García , Moderador - Vampiro, Dungeons and Dragons, Pathfinder