Event Information
Refund policy
Contact the organizer to request a refund.
Eventbrite's fee is nonrefundable.
Create a board game in a weekend!
About this event
The theme reveal, brainstorming about silly game ideas, playing around with prototype cards and tokens and eventually seeing everything come together in an actual playable game. It's one of the best feelings in the world, and it's not much longer before we can experience it all again... So join us for the Board Game Jam 2021!
We are going to create a positive and relaxed environment all geared towards developing your skills whether you are an absolute beginner trying to get off the ground or an accomplished designer about to move to the next level. The Board Game Jam is also a great place to meet other designers, play testers and other great people involved with the craft.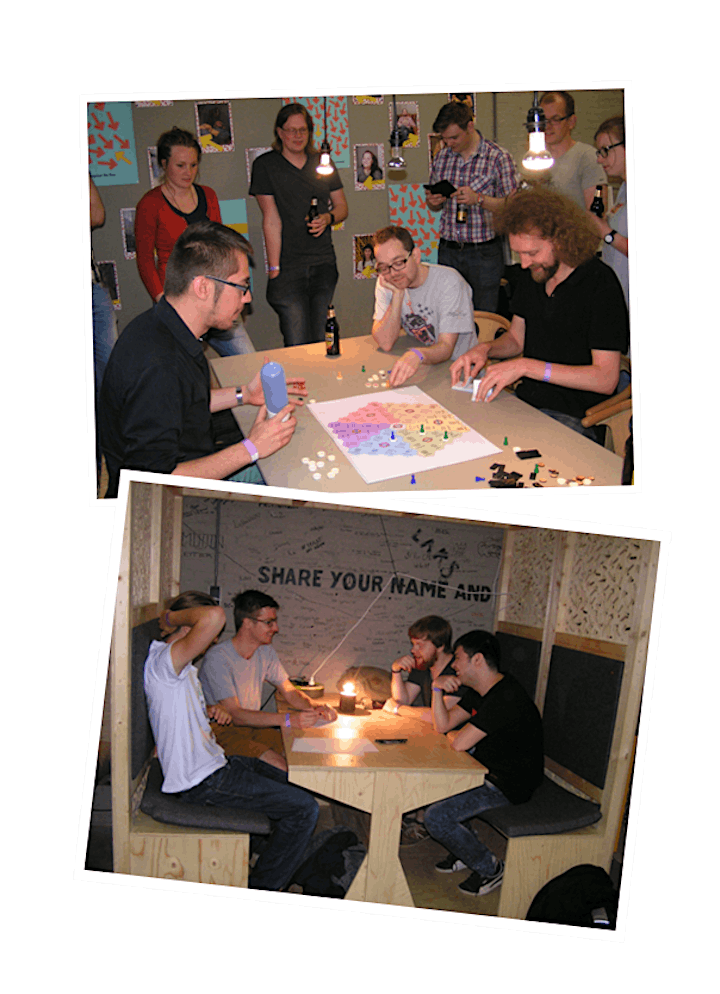 What is the Board Game Jam
The Board Game Jam is an event where you gather a team of 2-4 people and build a board game in 1 weekend. During this time, you and your team touch all the aspects of creating a board game, from early brainstorming to building a prototype to playtesting and tweaking your game over and over again until it is perfect (or at least playable). The Board Game Jam has been around for 7 years now and was inspired by a similar event in the video game industry called the 'Global Game Jam'.
How does it work
Make a team! You can create a team beforehand, gather your team or join an existing team at the start of the jam. It is advised to have a team of around 4 members.
Theme reveal. The jam will start with the revealing of 2 themes, the themes determine what your boardgame should be about. The themes serve as a guidance for your ideas and prevents participants to work out their ideas before the event. You can send in theme suggestions when you buy your ticket!
Start brainstorming. Come up with ideas, write them down, elaborate, collaborate.
Work out your idea. Put it down on paper or in a digital document, work out the rules and details, start making the basic components of your game.
Playtest your game. Start playing as soon as possible, only then will you know if your game works and if it is fun.
Keep on improving. No game is perfect or even fun in the first run, improve, iterate, change the rules, add and drop rules. Make sure your gameplay is as smooth as possible.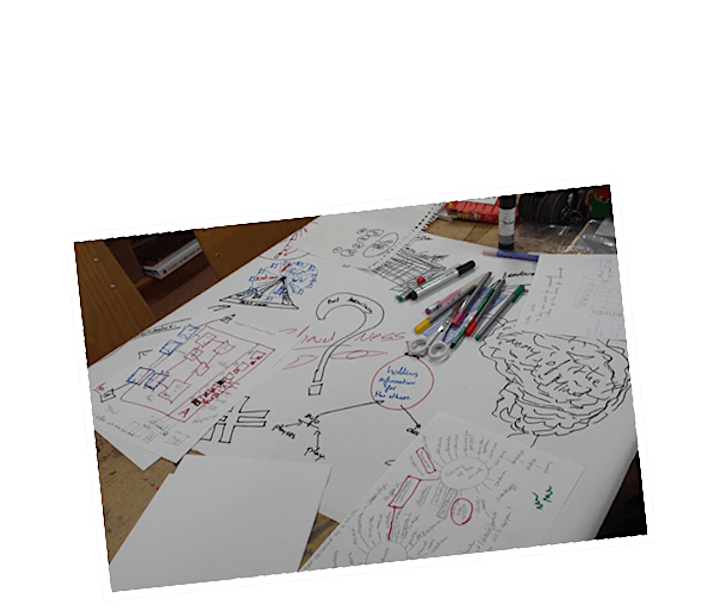 BGJ2021 will be both online and on location!
After an eventful year (or rather uneventful actually) with COVID19 restricting people from getting together, people are now getting their vaccinations and regulations are starting to loosen up. That's why we decided to also get together to create board games again! With a small group and proper safety precautions, we are happy to welcome you on site again!
Are you not able to join because of distance or safety precautions? Have no fear! We will also keep our online part of the jam. So this year we have the best of both worlds.
If you are going to join online, then the idea is that you gather with your team at home and build there. We have an online community for the weekend where we will do the theme reveal, exchange ideas, stream locations and have a good time. Joining the jam online will be completely free. For the on site version we ask an admission fee for food, accomodation and prototyping material.
Date and time
The Board Game Jam will be held on 20, 21, and 22 August. The jam starts on Friday at 17:00. Kick-off and theme reveal is at 18:00 and it all ends Sunday around 16:00. Since it's an online jam, you can stay up for as long as you want but we advise you to get a good night's rest.
Location: Westerparkstaete
The jam will be held in the Westerparkstaete (Westersingel 4, 8913 CK Leeuwarden). This is an office building. We will be jamming in a medium sized canteen with kitchen in there. We expect no other people during the jam except for board game jammers.
Online jam
The online part of the jam will be held in Discord. This is an online text, voice and video chat platform. Theme reveal will be streamed on the Discord server. The discord link will be sent before the start of the event to those who registered through eventbrite. Be sure to register through eventbrite to get the invite to Discord.
Registration
Although it's free to participate in the online jam, we do require you to sign up through Eventbrite. This is for communication and in particular to be able to invite you to the Board Game Jam Discord server. So go grab your free tickets!
The paid ticket is needed to provide access to the jamming site.
Teams
We want to encourage teams to gather at someone's home, taking into account safe distance and precautions of course. Every team will get their own text and voice channel for communication and sharing images and files.
Food and drinks
The event will include dinner on Friday and Saturday, brunch on Saturday and Sunday and plenty of coffee, tea, water and soda. 
Tools, materials and printing
We will supply some basic boardgame prototyping tools and material and of course printing equipment.
Accomodation
It is not possible to sleep or spend the night on location. If you don't live nearby, there are many hotels and b&b's in Leeuwarden, but you can also use the facebook event page to find a place to crash.
Date and time
Location
Refund policy
Contact the organizer to request a refund.
Eventbrite's fee is nonrefundable.