Create a board game in a weekend!
About this event
Important update for local jammers: you can now order the Board Game Jam Box, a surprise box full of board game jam goodness! Scroll to the bottom of this page to find out more.
The theme reveal, brainstorming about silly game ideas, playing around with prototype cards and tokens and eventually seeing everything come together in an actual playable game. It's one of the best feelings in the world, and it's not much longer before we can experience it all again... So join us for the Board Game Jam 2020!
We are going to create a positive and relaxed environment all geared towards developing your skills whether you are an absolute beginner trying to get off the ground or an accomplished designer about to move to the next level. The Board Game Jam is also a great place to meet other designers, play testers and other great people involved with the craft.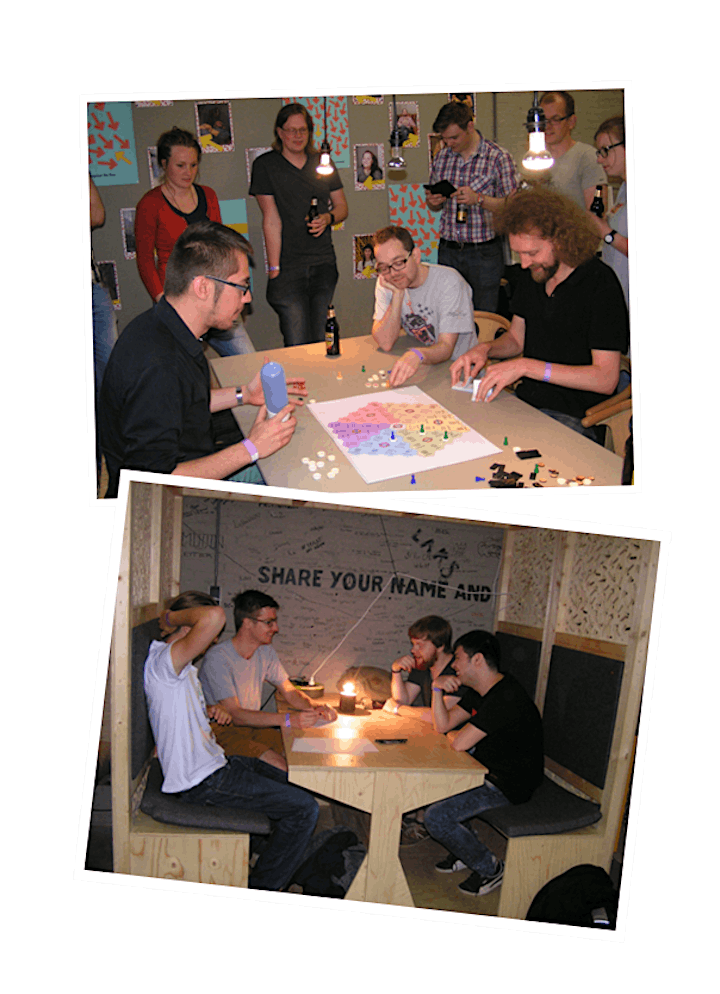 What is the Board Game Jam
The Board Game Jam is an event where you gather a team of 2-4 people and build a board game in 1 weekend. During this time, you and your team touch all the aspects of creating a board game, from early brainstorming to building a prototype to playtesting and tweaking your game over and over again until it is perfect (or at least playable). The Board Game Jam has been around for 5 years now and was inspired by a similar event in the video game industry called the 'Global Game Jam'.
How does it work
Make a team! You can create a team beforehand, gather your team or join an existing team at the start of the jam. It is advised to have a team of around 4 members.
Theme reveal. The jam will start with the revealing of 2 themes, the themes determine what your boardgame should be about. The themes serve as a guidance for your ideas and prevents participants to work out their ideas before the event. You can send in theme suggestions when you buy your ticket!
Start brainstorming. Come up with ideas, write them down, elaborate, collaborate.
Work out your idea. Put it down on paper or in a digital document, work out the rules and details, start making the basic components of your game.
Playtest your game. Start playing as soon as possible, only then will you know if your game works and if it is fun.
Keep on improving. No game is perfect or even fun in the first run, improve, iterate, change the rules, add and drop rules. Make sure your gameplay is as smooth as possible.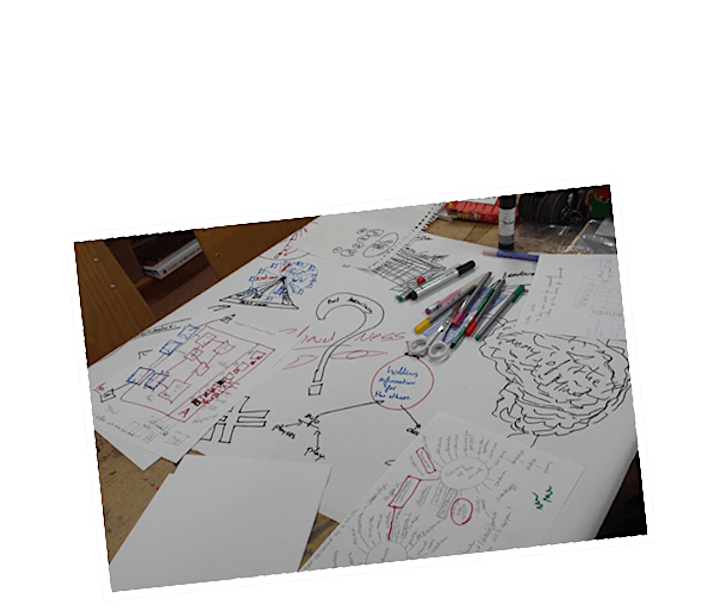 BGJ2020 will be completely online!
This year will be different from previous years. Because of the COVID-19 situation, the entire jam will be online! It's going to be new for all of us, but we're sure that it will work out. The idea is that you gather with your team at home and build there. We are temporarily building an online community for the weekend where we will do the theme reveal, exchange ideas, stream locations and have a good time. Joining the jam will be completely free, but to provide you with that special Board Game Jam feeling, we offer the Board Game Jam Box!
Date and time
The Board Game Jam will be held on 28, 29, and 30 August. The jam starts on Friday at 17:00. Kick-off and theme reveal is at 18:00 and it all ends Sunday around 16:00. Since it's an online jam, you can stay up for as long as you want but we advise you to get a good night's rest.
Location: Online
The jam will be held online in Discord. This is an online text, voice and video chat platform. Theme reveal will be streamed on the Discord server. The discord link will be sent before the start of the event to those who registered through eventbrite. Be sure to register through eventbrite to get the invite to Discord.
Registration
Although it's free to participate in the jam, we do require you to sign up through Eventbrite. This is for communication and in particular to be able to invite you to the Board Game Jam Discord server. So go grab your free tickets!
Teams
Since we will not have a physical location, we want to encourage teams to gather at someone's home, taking into account safe distance and precautions of course. Every team will get their own text and voice channel for communication and sharing images and files.
Tools, materials and printing
We will offer a BGJ box that contains board game prototyping materials. Since we can't give everyone everything, you will get a random assortment of board game materials. If you don't want to be surprised, you can instead order game parts online on spelspul.nl for example. We will not supply printers since they are a bit too expensive ;)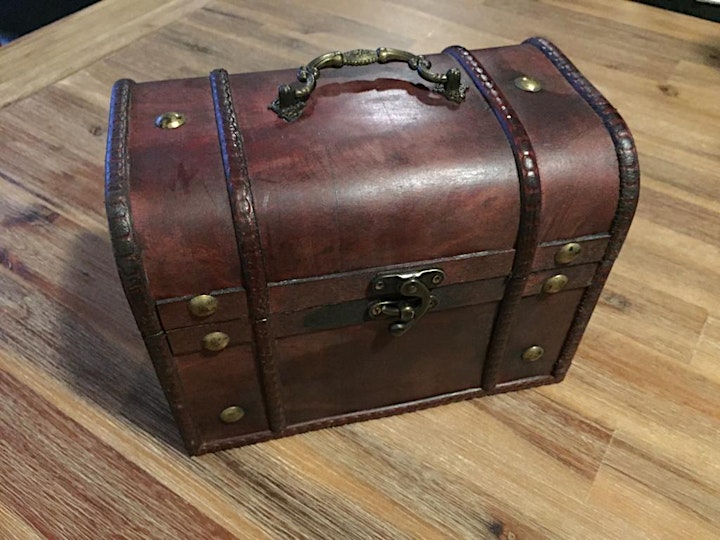 Order a Board Game Jam Box (pick-up only)
The Board Game Jam Box is a box full of surprises! It will at least contain prototyping material, but it will have much more BGJ goodness. The idea is that you order a box as a team. You can choose the content of your box and we will prepare it for you. The BGJ Box will always contain prototyping materials. A random selection of at least 3 types of components: tiles, pawns, wooden blocks, blank boards, blank cards, custom dice. Besides this you can choose the following additional items:
Shirts
Face masks
Buttons
Mugs
The box is only available for pick up at the Blokhuispoort in Leeuwarden (Address: Blokhuisplein 40, Leeuwarden, the Netherlands). The box can be picked up on Thursday the27th of August between 18:00 and 22:00. If you and all of your team members are unable to pick up the box at this time, let us know so that we can arrange another time.
You can order a box for your team until the 16th of August with the following link: https://forms.gle/DuBh2VuTVikrqVrQA
Note: If you are not able to pick up a Board Game Jam Box, we advise you to order some prototyping materials online or at least make sure you have paper, markers and scissors.