Description
The theme reveal, brainstorming about silly game ideas, playing around with prototype cards and tokens and eventually seeing everything come together in an actual playable game. It's one of the best feelings in the world, and it's not much longer before we can experience it all again... So join us for the Board Game Jam 2018!
We are looking to create a positive and relaxed environment all geared towards developing your skills whether you are an absolute beginner trying to get off the ground or an accomplished designer looking to move to the next level. The Board Game Jam is also a great place to meet other designers, play testers and other great people involved with the craft.
T-shirts!
This year we have something special for you. A unique Board Game Jam 2018 t-shirt! Show your dedication to the jam and keep a souvenir of this fantastic weekend. The t-shirt is optional, you can purchase it when you buy a ticket. Look for the 'additional options' at the bottom of the order form.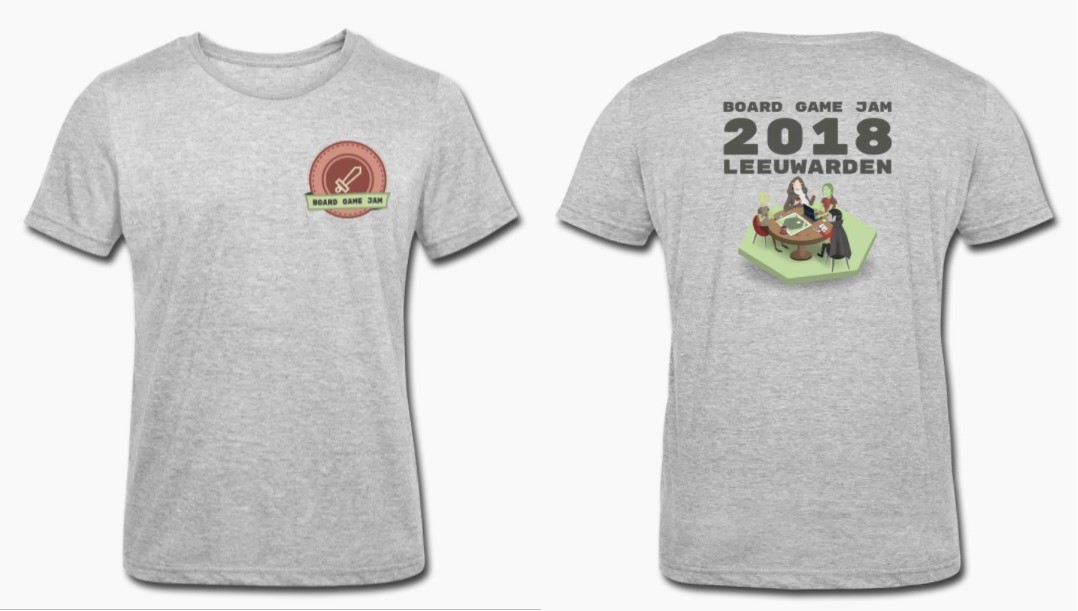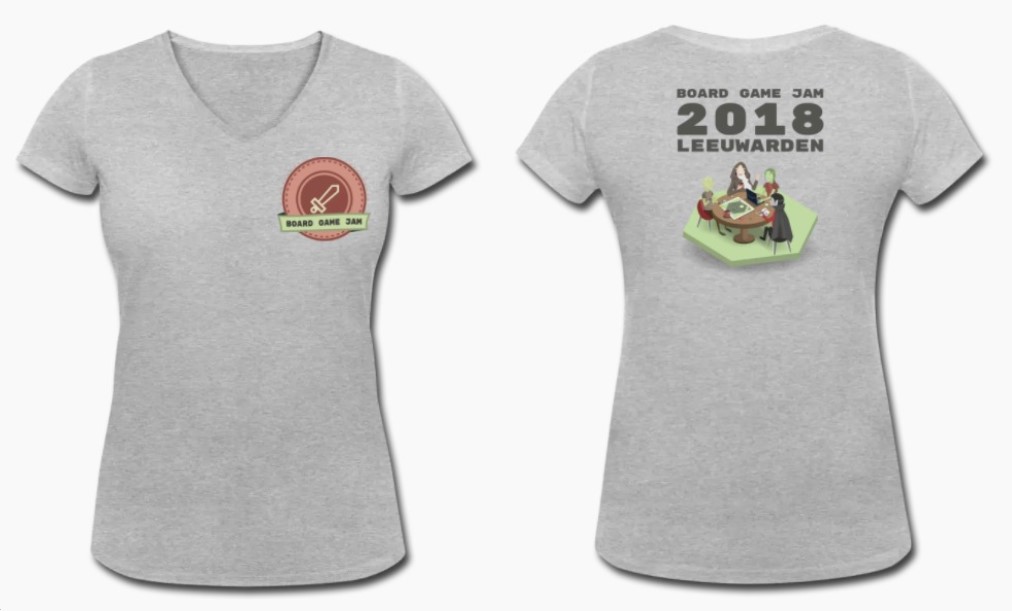 What is the Board Game Jam
The Board Game Jam is an event where you gather a team of 3-5 people and build a board game in 1 weekend. During this time, you and your team touch all the aspects of creating a board game, from early brainstorming to building a prototype to playtesting and tweaking your game over and over again until it is perfect (or at least playable). The Board Game Jam has been around for 4 yours now and was inspired by a similar event in the video game industry called the 'Global Game Jam'.
How does it work
Find a team! You can create a team beforehand, gather your team or join an existing team at the start of the jam. It is advised to have a team of around 4 members.

Themes reveal. The jam will start with the revealing of 2 themes, the themes determine what your boardgame should be about. The themes serve as a guidance for your ideas and prevents participants to work out their ideas before the event. You can send in theme suggestions when you buy your ticket!

Start brainstorming. Come up with ideas, write them down, elaborate, collaborate.

Work out your idea. Put it down on paper or in a digital document, work out the rules and details, start making the basic components of your game.

Playtest your game. Start playing as soon as possible, only then will you know if your game works and if it is fun.

Keep on improving. No game is perfect in the first run, improve, iterate, change the rules, add and drop rules. Make sure your gameplay is as smooth as possible.
Location
The jam will be held in the Frisian Design Factory in the Blokhuispoort, an old prison building near the centre of Leeuwarden. The address is Blokhuisplein 40, 8911 LJ Leeuwarden.
Food and drinks upgraded!
Last year we managed to get some good discounts and we could provide everyone with dinner, TWICE! So this year we will include it in the ticket. The event will include dinner on Friday and Saturday, brunch on Saturday and Sunday and plenty of coffee, tea and water. We will also supply some basic boardgame prototyping material and ofcourse printing equipment.
Facilities
The location has 2 large rooms in which the main part of the event will take place. The rooms offer enough tables and chairs for every team to work on. There is also a small canteen where you can eat lunch and prepare cold meals. There is also a microwave. It is not possible to shower on location.
Accomodation
It is not possible to sleep on location. If you don't live nearby, there are many hotels and b&b's in Leeuwarden, but you can also use the facebook event page to find a place to crash.