Description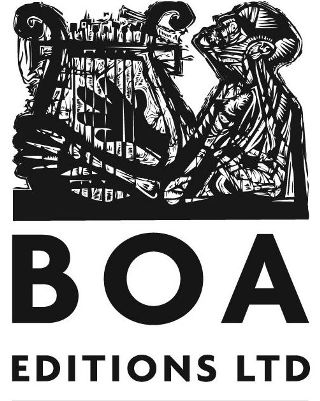 This year's Dine & Rhyme will be the first to feature an international poet from BOA's Lannan Translations series. Lighthouse for the Drowning (BOA 2017) is the first English translation of the prolific Lebanese writer and poet, Jawdat Fakhreddine. BOA is honored that Jawdat will travel from Beirut to read and discuss his work with the Rochester community. Jawdat will be joined by his daughter and co-translator, Huda Fakhreddine.
The evening will commence with a talk and reading by the author and translator. Jawdat and Huda will share the story behind Lighthouse for the Drowning, from the book's first draft, written during the Lebanese Civil War while Jawdat was living in exile in the US, to the book's publication and critical reception in 1996, to its eventual translation and publication by BOA in 2017.
A book signing, reception, and silent auction will follow, during which guests will be invited to enjoy Lebanese-inspired cuisine by Julia K Caters and a selection of beverages.
BOA Editions, Ltd. is an independent, not-for-profit publisher of contemporary literature. Founded in 1976 by the late poet, editor, professor, and translator, A. Poulin, Jr., BOA's mission is to foster readership and appreciation of contemporary literature. By cultivating and publishing new and established poets and selecting authors of unique literary talent, BOA brings high quality literature to the public. Since its inception, BOA has published more than 300 collections of poetry, poetry in translation, and short fiction. Many of BOA's authors have received prestigious literary honors including the National Book Award and the Pulitzer Prize. BOA collaborates with local and national organizations to provide poetry readings, workshops, and events for students and the general public, and also donates several hundred books a year to organizations seeking to build their literary libraries or expand reading and literacy programs.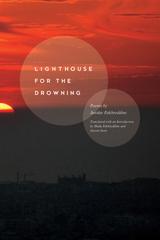 Jawdat Fakhreddine was born in 1953 in a small village in south Lebanon. Fakhreddine began his university studies majoring in physics. He earned an MA and taught physics at the high school level for more than 10 years. During this time he published a number of poetry collections, the first in 1979. He returned to university to pursue a PhD in Arabic literature. Fakhreddine has since published more than ten collections of poetry, two books of literary theory, and is a frequent contributor to a number of Lebanese and Arab newspapers. He is Professor of Arabic Literature and Criticism at the Lebanese University, Beirut.
Huda Fakhreddine is the Assistant Professor of Arabic Literature at the University of Pennsylvania. Her work focuses on modernist movement and trends in Arabic poetry and their relationship to the Arabic literary tradition. She is the author of Metapoesis in the Arabic Tradition (Brill, 2015). She holds an MA in English Literature from the American University of Beirut and a PhD in Near Eastern Languages and Civilizations from Indiana University, Bloomington.