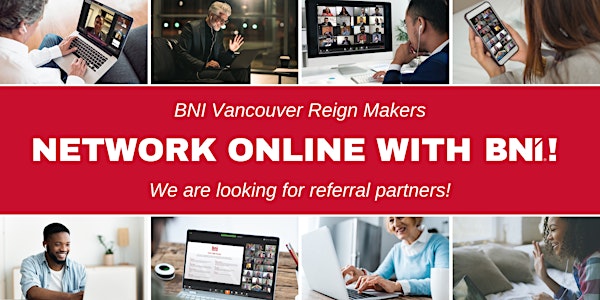 BNI Vancouver Reign Makers | Weekly Virtual Networking
We help business professionals grow their business through a structured, positive, and professional referral marketing program.
About this event
The BNI Online™ Meeting is our informative weekly meeting of small business leaders within the Vancouver, W.A area. During this time of COVID-19, we are coming together virtually to see how we can help each other gain more business. We make it easy to join the Zoom call and connect from anywhere.
If you would like to network and build your business, join us every Thursday10:30 AM to12:30 PM to meet some incredible professionals and to find out how BNI can help your business thrive!