Description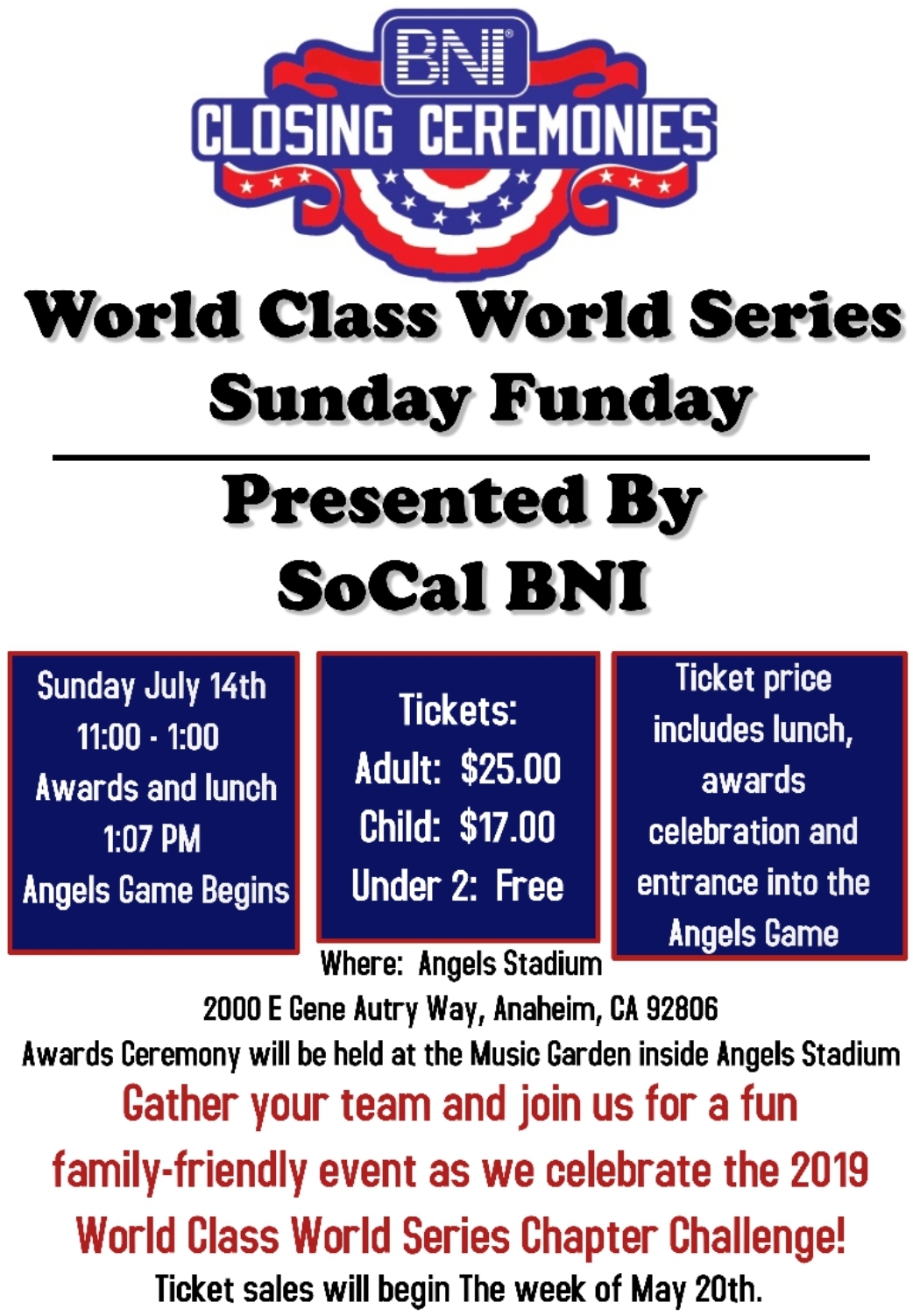 Each admission ticket includes the following:
Lunch
Awards and recognition ceremony
Entrance to the Angels game (kids run the bases after the game)
Opportunity drawing for a chance to win great prizes
This is all included in the price of your admission ticket.
***Parking is not included in the price of admission. General parking is $10.
EVENT NOTES:
Special event wrist bands and stadium tickets will be required for entrance into the stadium. Bring your Eventbrite receipt/ticket to the event check-in booth to receive your special event wrist bands and game tickets.
The event check-in table will be open at 10:30am and it will remain open until 11:30 am. The check-in table will close at 11:30 am so all guests must arrive prior to 11:30 am to participate in this special event. Guests should plan to arrive between 10:30 - 11:00 which will ensure they have adequate time to park, check-in, get lunch, network and find your seat prior to the awards portion of the event.
Event check-in: 10:30 - 11:30 am
Gates open: 11:00 am
Lunch: 11:15
Awards: 11:30 - 12:45
Angels game begins at 1:07
Kids Run The Bases After the Baseball Game.