Description
IN OUR 13TH YEAR !!!!!!!
Three companies will present in the usual BNC format.
They each will have 10 minutes to cover the following six questions:
What's the product or service?
Why will the customer buy it?
What's AMAZING about the management team?
How does the company make money?
What traction does the company have?
How does the investor make money?
The 15- 20 minute structured Q & A with the audience, surrounding the six questions, will follow each presentation.
Hors d'oeuvres and Refreshments are Served
PRESENTERS
CityFront
A truly smart community cares about its people. CityFront uses an array of artificial intelligent tools within its smart integration platform to connect everyone within theirr community. Residents and their community are always CityFront's focus. Technology is merely the tool to bring everyone in their together.
https://cityfront.ai
BidShore
BidShore is an On-demand discounts portal, where restaurants bid and provide offers to the diners in real-time .
BidShore Promo Video: https://youtu.be/O9-pnnE3mLM
https://www.bidshore.com
Surge Holdings
Surge Holdings, Inc. is a retail supply chain company leveraging blockchain technology to provide a virtual distribution hub for retailers, as well as offer telecom services for low income customers and financial payment services for the unbanked and under-banked. Surge products are delivered through a nationwide network of convenience stores and corner markets connected to the SurgePays™ retail blockchain network. This retail platform is designed to transform the traditional supply chain by providing local retailers seamless access to global products, and empowers the corner store to select, order and fulfill delivery of wholesale goods from around the country. This platform also provides manufacturers a cost-effective and efficient platform to access local retailers.
https://surgeholdings.com


The third presenter will be announced before the meeting.
Our Next Meeting Will Be On December 3rd........ Mark Your Calendar
and our Sponsors


VENTURESHOT

and LATIN AMERICAN CHAMBER OF COMMERCE https://laccusa.com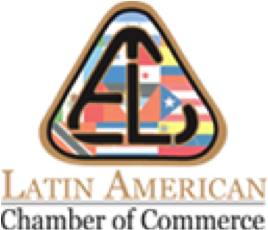 Share this event on Facebook and Twitter.
Cheers,
Concept Equity Group
Organizer of BNC-VC Forum - CityFront Fills Out the Line-up w/ BidShore & Surge Hldgs.
CEG offers small businesses the talent and connections to make the next big move. 
Take the Next Step... 
Concept Equity Group was founded with a vision that growth-oriented small businesses should have access to the same kinds of financial and advisory resources available to big business. Group for a confidential, no-obligation consultation. 
With experience and connections, we prepare businesses for the growth they seek. We do this by closing the funding gap between entrepreneurs and in- vestors. That mission is part matchmaker, part strategist and part makeover artist. In short, we understand what makes a business attractive to investors, and what kinds of investors are right for individual businesses. 
How we prepare entrepreneurs: 
• Audit preparedness to meet with investors and recommend changes or additions that might improve results 
• Introduce strategic partners that fulfil company needs 
• Prepare executive summary and investor communications 
• Fill management gaps 
• Strengthen strategic positions 
• Develop pitch presentations 
• Introduce investors
Contact Concept Equity Group through.....
http://www.conceptequity.com/ConceptEquity/Contact_Us.html