Description
What defines a leader? Is it the ability to inspire and motivate a team? Is it a natural born quality some possess? Is leadership something that you can learn and develop?
Leadership definitions and qualities vary. So how do you know what being a leader means, and how can you identify and develop the skills and quality to become a leader or if you are a leader, how do you become a better leader?
One of the best places to start is by listening to a very successful leader. Join us for 7 steps and 13 takeaways to leadership with Kevin Clarke - a highly accomplished International senior executive, thought leader & Niagara University Board of Trustee Member.
Following an address by Kevin, take part in a panel discussion on leadership with both Kevin Clarke and Mary Borgognoni, Senior VP Operations and Finance at Niagara University. The panel will be moderated by Jaclyn Rossi, Director of Alumni Relations.

Agenda:
5:30pm - 6:00pm: Networking
6:00pm - 6:45pm: Kevin Clarke presentation
6:45pm - 7:30pm: Panel Discussion

Date:
Wednesday, March 20, 2019
5:30pm - 7:30pm
Buffalo Niagara Partnership Offices
257 West Genesee Street
Buffalo, NY 14202
Tickets:
- Free for BN360 Members
- $25 Individual Event Ticket for Non-Members


-------------------------------
PLEASE NOTE: If you are already a BN360 member or an employee of one of our sponsor or corporate member companies, please enter your promotional code to order your complimentary tickets. If you are unsure of your code, please contact Rachael Herrmann at rherrmann@thepartnership.org.
Your registration code is only valid for you. You cannot register additional guests using this code.

Not currently a BN360 member or need to renew your membership? Click on the "join/renew" ticket option!

Membership includes access to 18+ events throughout the year!
Learn more about BN360
Additional Information
By your presence at this event, you consent to being photographed and your image or likeness being used for any purpose without compensension or acknowledgement.

Cancellation Policy: Cancellations will be accepted up to 48 hours prior to the event.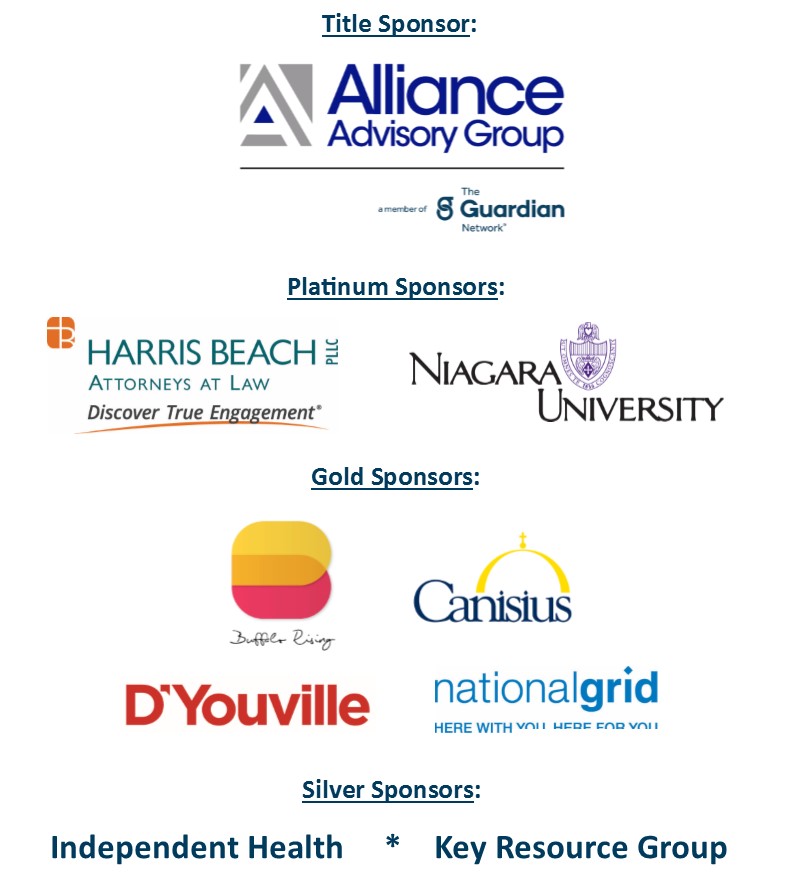 [EB_BN360]