Description
Connecting and developing relations today is two-fold, not only is it in-person interactions, aka networking, but it is also your professional social media presence (think about all of those LinkedIn connections). Whether you're face-to-face or on Facebook it is important to put your best self forward.
Join us for a night of all things networking as we talk and practice tips and tricks to master your professional presence!
Learn more about:
* The art of networking
* From basics to beyond- how to take your networking to the next level
* Managing a professional social media presence

Date:
Thursday, February 21, 2019
5:30pm - 7:30pm
Buffalo Niagara Partnership Offices
257 West Genesee Street
Buffalo, NY 14202
Tickets:
- Free for BN360 Members
- $25 Individual Event Ticket for Non-Members

Speakers:
John Bourdage - Founder of Bourdage Consulting
John has dedicated his life's work to the improvement of interpersonal relationships, whether casual or business, through a renewed understanding of social skills and personal brand. John teaches the skills that are critical for success in this image-conscious world; skills that are necessary yet commonly overlooked by other programs. Please click HERE to access John's full bio.

Mike Freedman, Wealth Segment Marketing Manager, M&T Bank
Mike Freedman is a wealth segment marketing manager for M&T Bank, where he has worked since December 2018 to coordinate segment marketing campaigns and program execution within the wealth management business. He previously spent 8 ½ years at Niagara University establishing and implementing plans for all online content, including the university's websites and more than 200 university social media sites, among other responsibilities. Mike earned a bachelor's degree in communications from SUNY Geneseo and an MBA in strategic marketing from Niagara University.
-------------------------------
PLEASE NOTE: If you are already a BN360 member or an employee of one of our sponsor or corporate member companies, please enter your promotional code to order your complimentary tickets. If you are unsure of your code, please contact Rachael Herrmann at rherrmann@thepartnership.org.
Your registration code is only valid for you. You cannot register additional guests using this code.

Not currently a BN360 member or need to renew your membership? Click on the "join/renew" ticket option!

Membership includes access to 18+ events throughout the year!
Learn more about BN360
Additional Information
By your presence at this event, you consent to being photographed and your image or likeness being used for any purpose without compensension or acknowledgement.

Cancellation Policy: Cancellations will be accepted up to 48 hours prior to the event.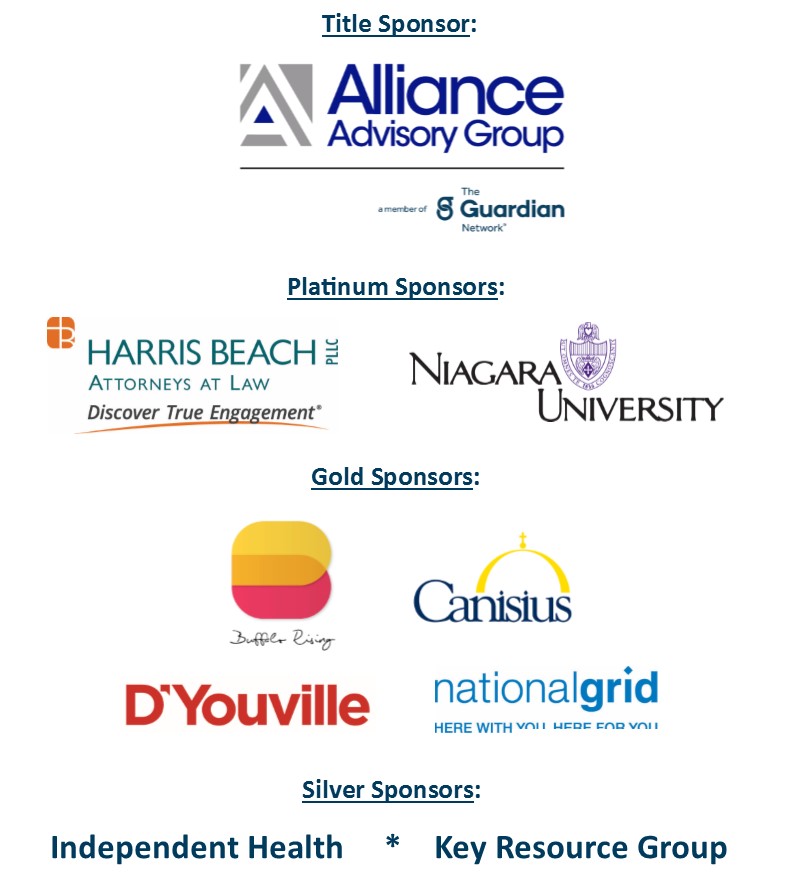 [EB_BN360]