Barnes & Noble welcomes New York Times bestselling author Taylor Jenkins Reid for a live virtual discussion about MALIBU RISING.
About this event
From the New York Times bestselling author of Daisy Jones & The Six . . . Four famous siblings throw an epic party to celebrate the end of the summer. But over the course of twenty-four hours, their lives will change forever.
Join Barnes & Noble as we welcome Taylor Jenkins Reid, in conversation with V.E. Schwab, for a live, virtual event to celebrate the release of MALIBU RISING.
Order your copy of the author's book now!
-------------------------
Event Details:
This is a live, free event. Registration is required to attend.
Each registration must have a different email associated with it to gain entry. Please be sure your correct email is listed when you register and that your Eventbrite settings include updates on this event.
This event will air as a Zoom Webinar. It will not air on the Eventbrite site itself. Access to the event will become available on the night of the event, Monday, June 21, at 7 PM ET.

Access to the event will become available via:

A JOIN NOW button in your Eventbrite account OR your event registration confirmation email.

You will receive reminder emails from Eventbrite before the event. You may also access the event through the reminder email.

You may be asked to re-enter the email in which you purchased this ticket to re-validate.
Guidelines:
Disruptive Conduct: Barnes & Noble wants to create a safe virtual space for all. You acknowledge and agree that Barnes & Noble reserves the right to remove you from the Virtual Event if B&N, in its sole discretion, determines that your participation or behavior create a disruption or hinder the Virtual Event or the enjoyment of the Virtual Event content by other attendees.
Recording, Live Streaming, and Videotaping. Participants may not record or broadcast audio or video of Barnes & Noble Virtual Events.
Please note that Eventbrite is the only authorized dealer for this event. Each person must be registered to enter.
We cannot guarantee a replay of the program. Please keep this in mind before registering for a ticket.
Event guidelines are subject to change.
Join Barnes & Noble for future virtual events! See our upcoming line-up here.
ABOUT TAYLOR JENKINS REID
Taylor Jenkins Reid is an author and essayist and TV writer from Acton, Massachusetts. Her book Maybe in Another Life: A Novel was named "Best Book of the Summer" by Glamour. She lives in Los Angeles with her husband, Alex, and her dog, Rabbit. You can follow her on Twitter @TJenkinsReid.
ABOUT VICTORIA "V. E." SCHWAB
V.E. Schwab is the #1 New York Times bestselling author of more than twenty books, including the acclaimed Shades of Magic series, Villains series, Monster of Verity duology, Cassidy Blake series and The Invisible Life of Addie LaRue. Her work has received critical acclaim and been featured in the New York Times, Entertainment Weekly, Washington Post and more, translated into more than two dozen languages, and has been optioned for television and film. When she's not haunting Paris streets or trudging up English hillsides, she lives in Edinburgh, Scotland and is usually tucked in the corner of a coffee shop, dreaming up monsters.
ABOUT MALIBU RISING
This Barnes & Noble exclusive edition includes Taylor Jenkins Reid's guide to Mick Riva's Los Angeles, featuring the real-life locations—from music venues to restaurants to beaches—that set the scene for some of the most important moments in Mick's story.
From the New York Times bestselling author of Daisy Jones & The Six . . . Four famous siblings throw an epic party to celebrate the end of the summer. But over the course of twenty-four hours, their lives will change forever.
Malibu: August 1983. It's the day of Nina Riva's annual end-of-summer party, and anticipation is at a fever pitch. Everyone wants to be around the famous Rivas: Nina, the talented surfer and supermodel; brothers Jay and Hud, one a championship surfer, the other a renowned photographer; and their adored baby sister, Kit. Together the siblings are a source of fascination in Malibu and the world over—especially as the offspring of the legendary singer Mick Riva.
The only person not looking forward to the party of the year is Nina herself, who never wanted to be the center of attention, and who has also just been very publicly abandoned by her pro tennis player husband. Oh, and maybe Hud—because it is long past time for him to confess something to the brother from whom he's been inseparable since birth.
Jay, on the other hand, is counting the minutes until nightfall, when the girl he can't stop thinking about promised she'll be there.
And Kit has a couple secrets of her own—including a guest she invited without consulting anyone.
By midnight the party will be completely out of control. By morning, the Riva mansion will have gone up in flames. But before that first spark in the early hours before dawn, the alcohol will flow, the music will play, and the loves and secrets that shaped this family's generations will all come rising to the surface.
Malibu Rising is a story about one unforgettable night in the life of a family: the night they each have to choose what they will keep from the people who made them . . . and what they will leave behind.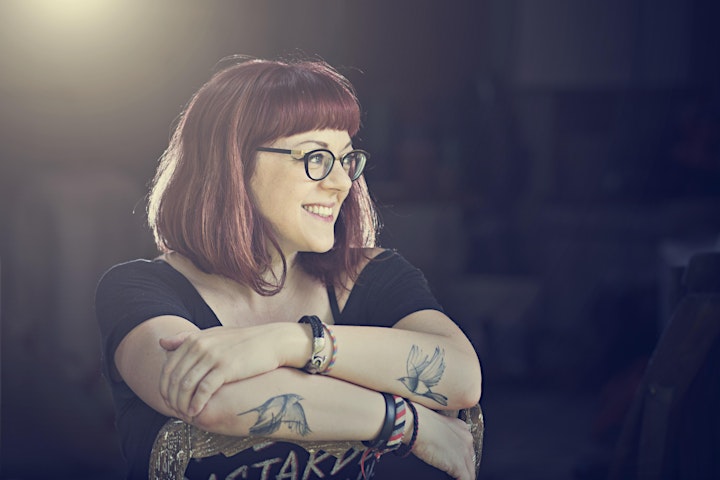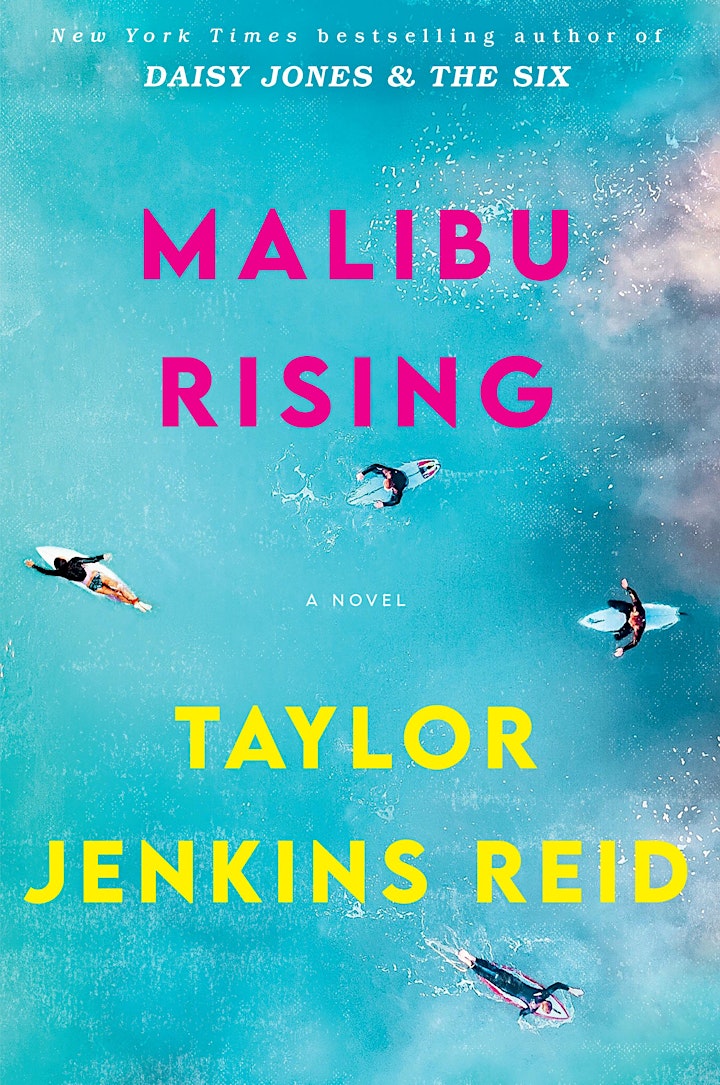 Organizer of B&N Virtually Presents: Taylor Jenkins Reid celebrates MALIBU RISING!