Barnes & Noble welcomes #1 international bestseller Richard Osman for a live, virtual, midday mystery discussion of THE MAN WHO DIED TWICE
About this event
Join Barnes & Noble as we welcome Richard Osman, for a live, virtual event to celebrate the release of the second gripping novel in the #1 internationally bestselling Thursday Murder Club series, THE MAN WHO DIED TWICE, as part of our B&N Midday Mystery Virtual Event series.
Richard will be in conversation with Joe Hill.
Order your copy of the author's book now!
-------------------------
Event Details:
This is a live, free event. Registration is required to attend.
Each registration must have a different email associated with it to gain entry. Please be sure your correct email is listed when you register and that your Eventbrite settings include updates on this event.
This event will air as a Zoom Webinar. It will not air on the Eventbrite site itself. Access to the event will become available on the afternoon of the event, Tuesday, September 28, at 3 PM ET.

Access to the event will become available via:

A JOIN NOW button in your Eventbrite account OR your event registration confirmation email.

You will receive reminder emails from Eventbrite before the event. You may also access the event through the reminder email.

You may be asked to re-enter the email in which you purchased this ticket to re-validate.
Guidelines:
Disruptive Conduct: Barnes & Noble wants to create a safe virtual space for all. You acknowledge and agree that Barnes & Noble reserves the right to remove you from the Virtual Event if B&N, in its sole discretion, determines that your participation or behavior create a disruption or hinder the Virtual Event or the enjoyment of the Virtual Event content by other attendees.
Recording, Live Streaming, and Videotaping. Participants may not record or broadcast audio or video of Barnes & Noble Virtual Events.
Please note that Eventbrite is the only authorized dealer for this event. Each person must be registered to enter.
We cannot guarantee a replay of the program. Please keep this in mind before registering for a ticket.
Event guidelines are subject to change.
Join Barnes & Noble for future virtual events! See our upcoming line-up here.
----------------------------------------------------------------------
About THE MAN WHO DIED TWICE:
Elizabeth, Joyce, Ron and Ibrahim—the Thursday Murder Club—are still riding high off their recent real-life murder case and are looking forward to a bit of peace and quiet at Cooper's Chase, their posh retirement village.
But they are out of luck.
An unexpected visitor—an old pal of Elizabeth's (or perhaps more than just a pal?)—arrives, desperate for her help. He has been accused of stealing diamonds worth millions from the wrong men and he's seriously on the lam.
Then, as night follows day, the first body is found. But not the last. Elizabeth, Joyce, Ron and Ibrahim are up against a ruthless murderer who wouldn't bat an eyelid at knocking off four septuagenarians. Can our four friends catch the killer before the killer catches them? And if they find the diamonds, too? Well, wouldn't that be a bonus? You should never put anything beyond the Thursday Murder Club.
Richard Osman is back with everyone's favorite mystery-solving quartet, and the second installment of The Thursday Murder Club series is just as clever and warm as the first—an unputdownable, laugh-out-loud pleasure of a read.
About RICHARD OSMAN:
Richard Osman is an author, producer, and television presenter. His first novel, The Thursday Murder Club, was a #1 million-copy international bestseller. Critics have already described The Man Who Died Twice as "his second novel." He lives in London.
About JOE HILL:
Joe Hill is the #1 New York Times bestselling author of Full Throttle, Strange Weather, and The Fireman. Richard Osman once nearly burned down his kitchen.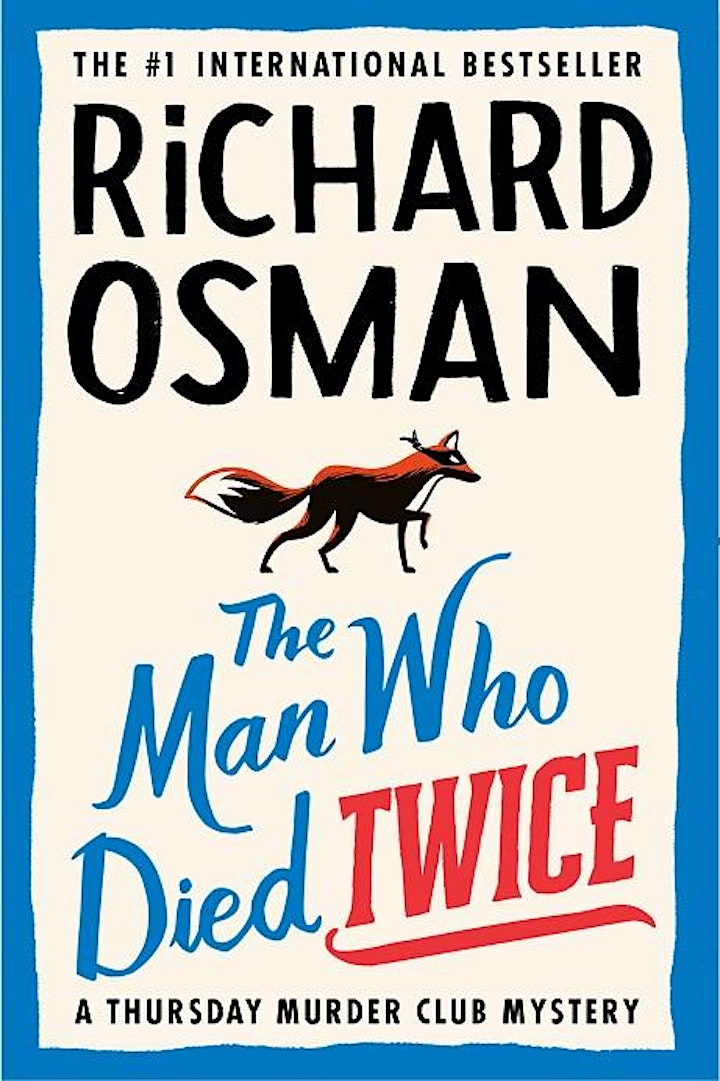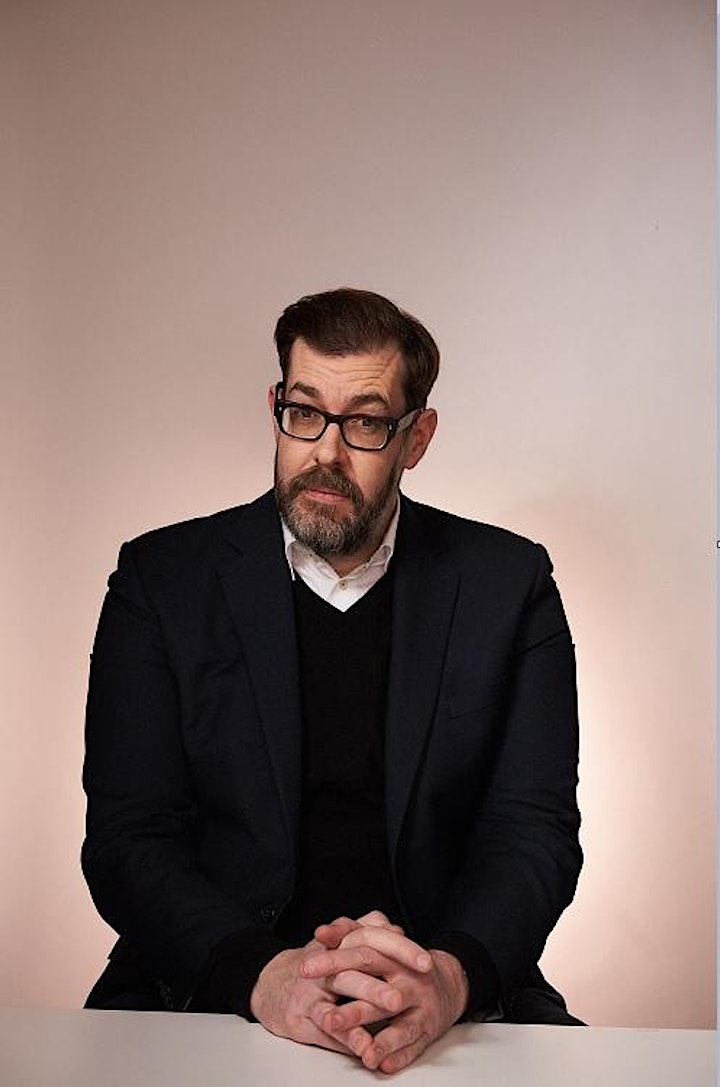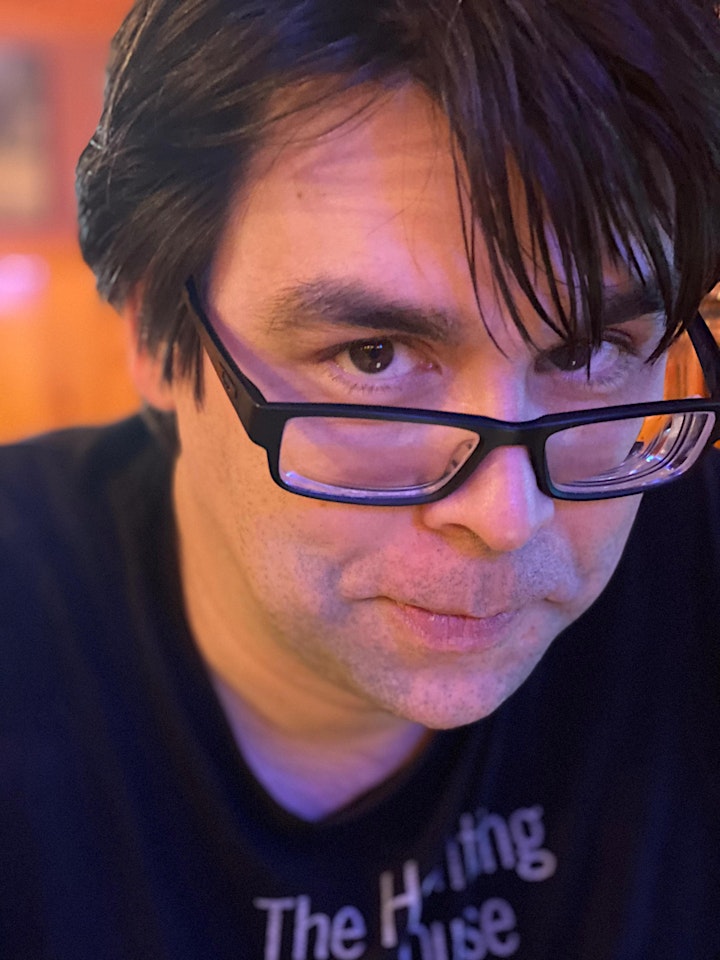 Organizer of B&N Midday Mystery Presents: Richard Osman discusses THE MAN WHO DIED TWICE