Event Information
Refund Policy
Contact the organizer to request a refund.
Eventbrite's fee is nonrefundable.
About this Event
Dearest Friends, Food Lovers, BMSC Elite:
I'm already working on test recipes (ahem: smoke-braised wagyu beef cheek terrine, so I have my work cut out for the evening) 
A couple of quick announcements: 
* Our 3 year anniversary dinner sold out without haste. 
* BMSC Saturday November 2 - Dia De Los Muertos tickets are live. This will definitely sell out quickly. Reserve here. (Note - we can accommodate vegetarians - please let us know)
* We are now accepting inquiries for company holiday parties, private events, special occasions and such. Don't snooze - book us now for a truly unique and memorable event.
* Wagyu game is in full effect. We are firing on all cylinders, grilled over a wood fire
For those of you who are new:
Things. Are. HAPPENING. A metamorphosis is underway. We are exploring new frontiers. Much has transpired, and much more is brewing. Each success is the result of countless errors, endless refinement, copious rejoicing every step of the way.
This artistic endeavor is taking on its own life and you are its nuclear family. We thank you for celebrating with us as a family, and perhaps more importantly as a community. We challenge ourselves each day. We fail before we succeed. This is art that takes time. We hope to create a masterpiece together with you, our patrons. The Bad Mother Supper Club.
Guess what? We're not elite culinary kids. Our background begins with fine art and music, making a living in NYC doing something interesting for ourselves. NYC is perhaps the most enticing (yet hostile) environment in this day and age for young people making our way as as painters, playing in bands, writing songs, making records, building recording studios, running record labels.. carrying the torch from old New York into this modern abyss of banks and whatever nostalgia is still salvageable for big commerce to cash in on. Ramones T Shirts are out! Everything has already been recycled, kids! We are ALL what's left of NYC's ground level culture. You can't watch this on Netflix. You must participate. 
In 2015, I (John) took a sharp left turn from old school artist life to bring art to the dinner table  aa a budding chef with a background in butchery - first Japanese Butchery, then American whole animal butchery, and while cutting teeth as a chef, I practiced craft butchery. It has been a hell of a journey. I have learned so much and made the most of an endless series of errors and fortunes, This has been incredibly challenging (and fun). Sometimes it's hard to see the light at the end of the tunnel, until you see the light all around and you learn to savor the moment, where you are, with the people you're with now (and have fun). Instinct guides this process. With each step, the path of the calling becomes more clear. We've still got lots of ground to cover and much to learn, and we can't wait for each day because we are building family, community,  and happiness.
If you know me and Janene, you also know that our parties are (big surprise) INCREDIBLY FUN. So whatever your motive, just get yer butt to this next one. Extremely Limited Seating. 4-5 hours, family style party, multi course meal - welcome cocktails included, wine all night. 
You can secure your reservations and donate directly here OR if you prefer to reserve with Venmo, please email BadMotherSupper@gmail.com and we will handle your accommodations personally. Reservations are first come, first serve and seating is extremely limited. We can no longer accept soft cash reservations. Please read all details in this email.
Don't wait for next time. We have a busy time ahead immersing ourselves in culinary strongholds beginning with Texas and Italy to study BBQ, Steak, Smoke, Wood fire cooking, pasta, and much more. Catch us while you can.
*Please Note* If you have any food allergies or dietary restrictions, please email us BEFORE confirming your reservations as we may not be able to accommodate everybody.
Your Hosts,
John and Janene
The Bad Mother Supper Club is an underground, private dinner party run by passionate artists. We keep our themes and menus fresh and creative, always evolving, never to be missed. We spin tunes from an extensive vinyl collection in a really fun environment. This is not a restaurant. It's a family style dinner party where you'll meet really cool new people at our chill communal table. Rock 'n' Roll Underground Dining is as it sounds, incredibly FUN.
Guests are greeted with wine, and are welcome to bring a bottle or three to share - whatever you enjoy. If you would like to bring something  homemade, an interesting craft product, or just something really fun, by all means…
The suggested donation for this dinner is $150 per guest. Gratuities are welcome and appreciated. They help to keep the wonderful people around who make this possible.
***We kindly ask that cancellations be no later than 72 hours before the event and we cannot issue refunds - however, with adequate notice, if you need to reschedule we will happily honor your ticket at a future event***
This courtesy is greatly appreciated and its importance cannot be understated. We design, prepare and purchase our food for you alone, our confirmed guests.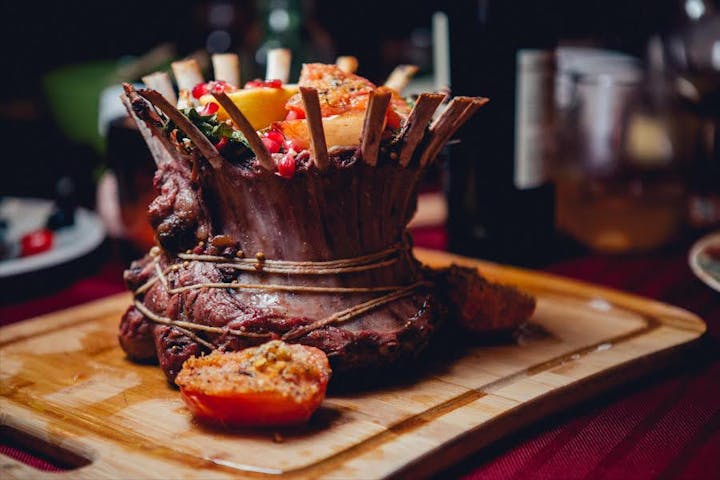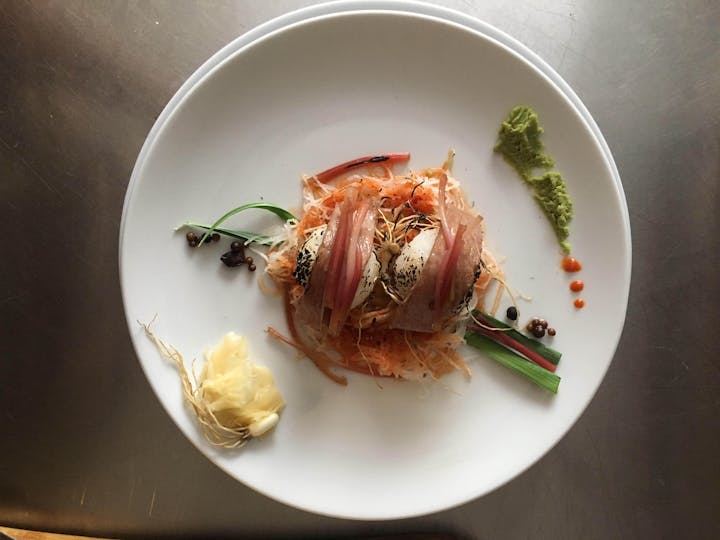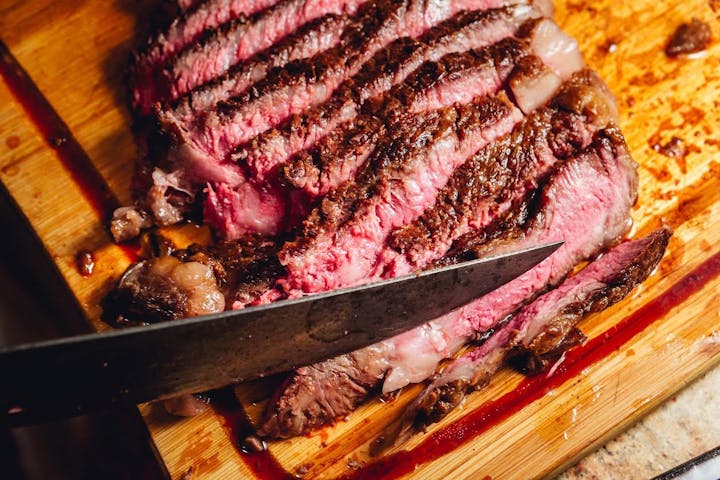 Date and Time
Refund Policy
Contact the organizer to request a refund.
Eventbrite's fee is nonrefundable.