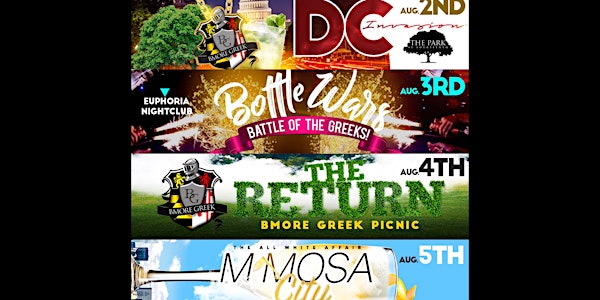 Bmore Greek Weekend
When and where
Location
Lake Clifton Park Baltimore, MD
Description
The return of #BmoreGreek Weekend is back! Come and join us

August 2-5, 2018

with all of the Greeks as we enjoy an event line up that is filled with fun. Check it out!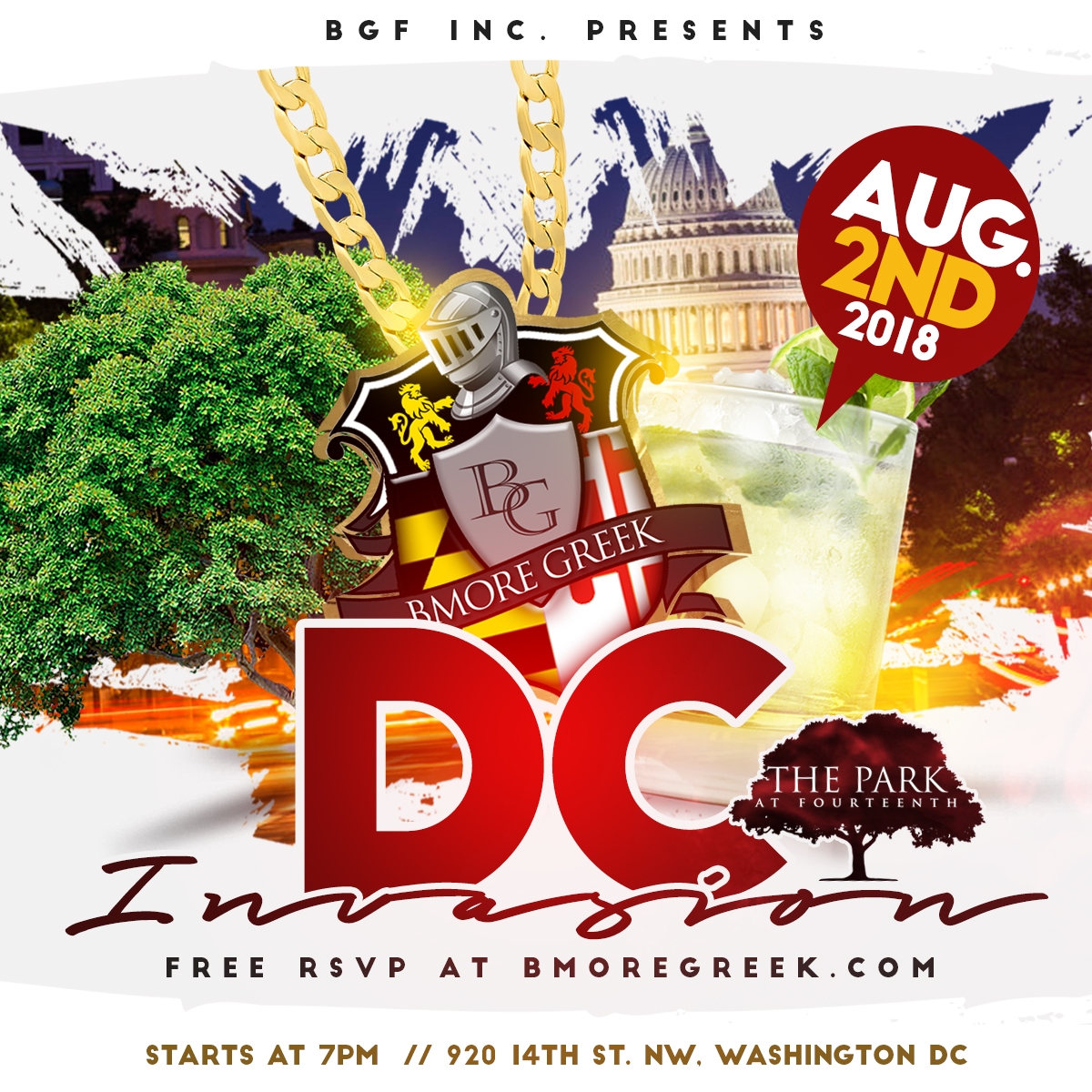 Once agin Bmore Greek invades DC at Park nightclub. FREE to get in with RSVP!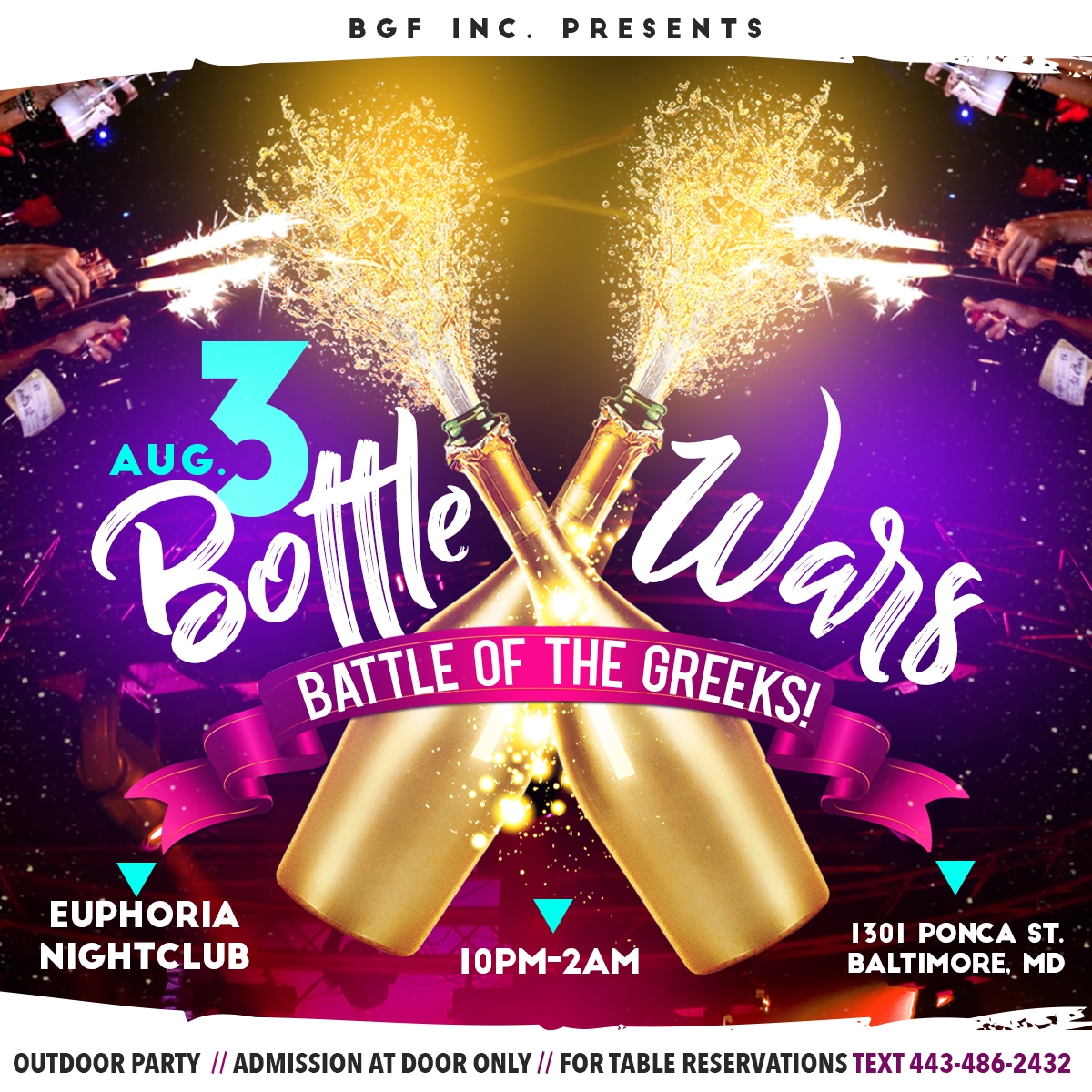 Baltimore hottest nightclub, Euphoria. Bottle Wars:Battle of the Greeks. Deposits for tables are only $50, book yours while you still can!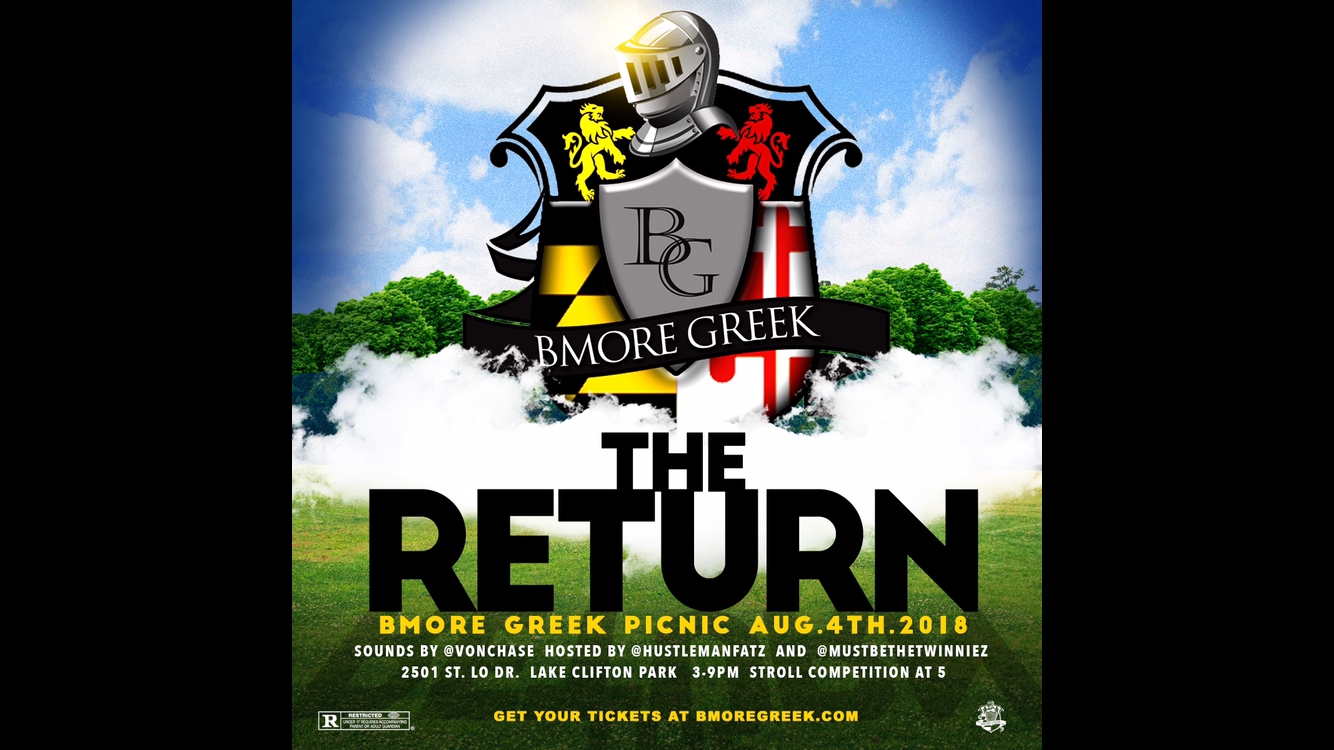 The 8th annual Bmore Greek Picinc. Back at Lake Clifton Park! Food, vendors, and a show with some of the best stroll teams in the country. The Most Turnt Up Greek Picnic in America is back! #TheReturn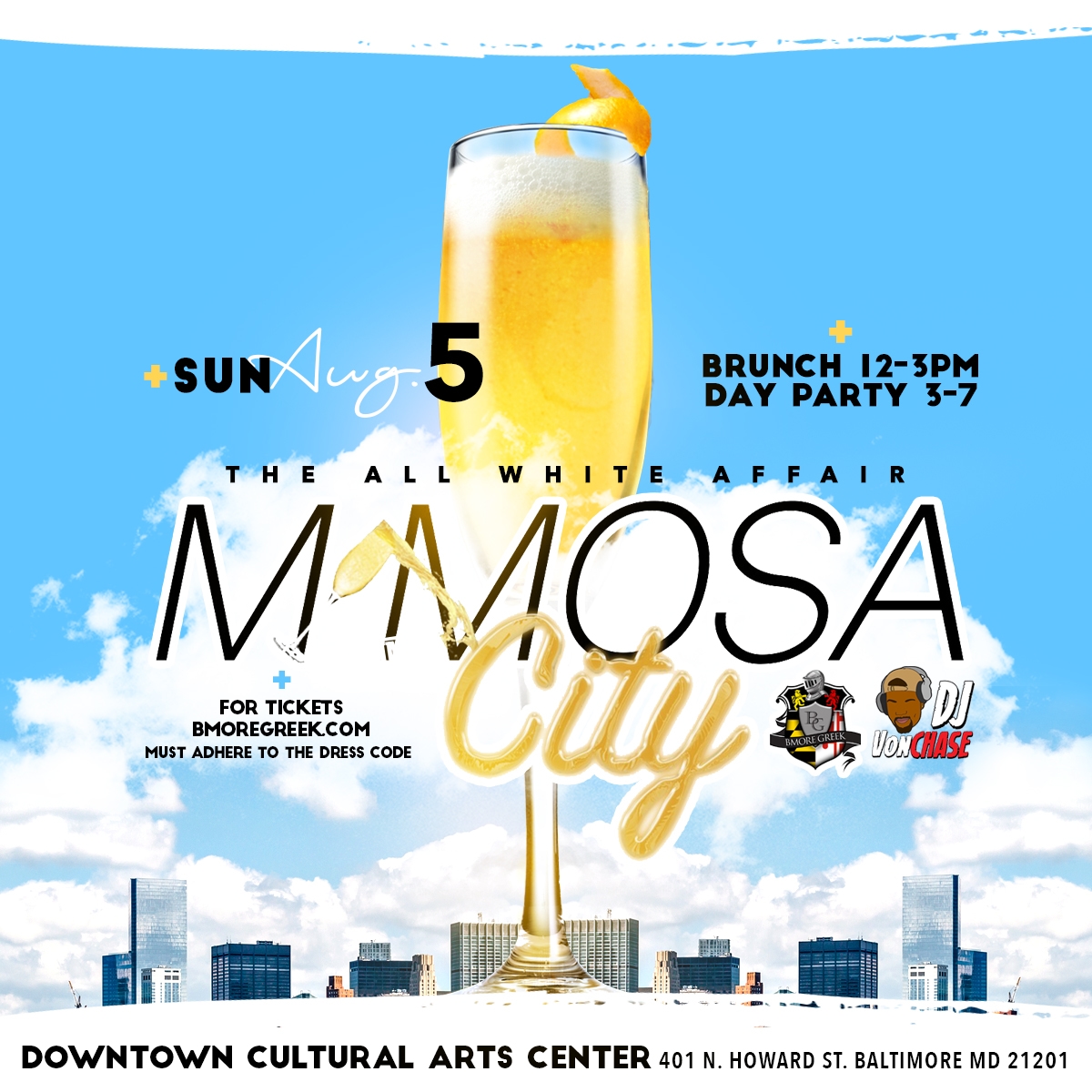 Closing out Bmore Greek strong with Mimosa City: The All White Brunch/Day Party. Tickets and tables are almost sold out! Tickets sold here Mimosa City
This is a weekend you don't want to miss! Get your tickets now! For more details for the rest of the weekend follow us on all social media @BmoreGreek. You can email us at Bmoregreek@gmail.com for any questions or call/text 443-416-7186 to book vendor slots and tabe reservations while they are still available.You can't be more Greek unless you're at Bmore Greek 2018! #BmoreGreek #BGP2018