Description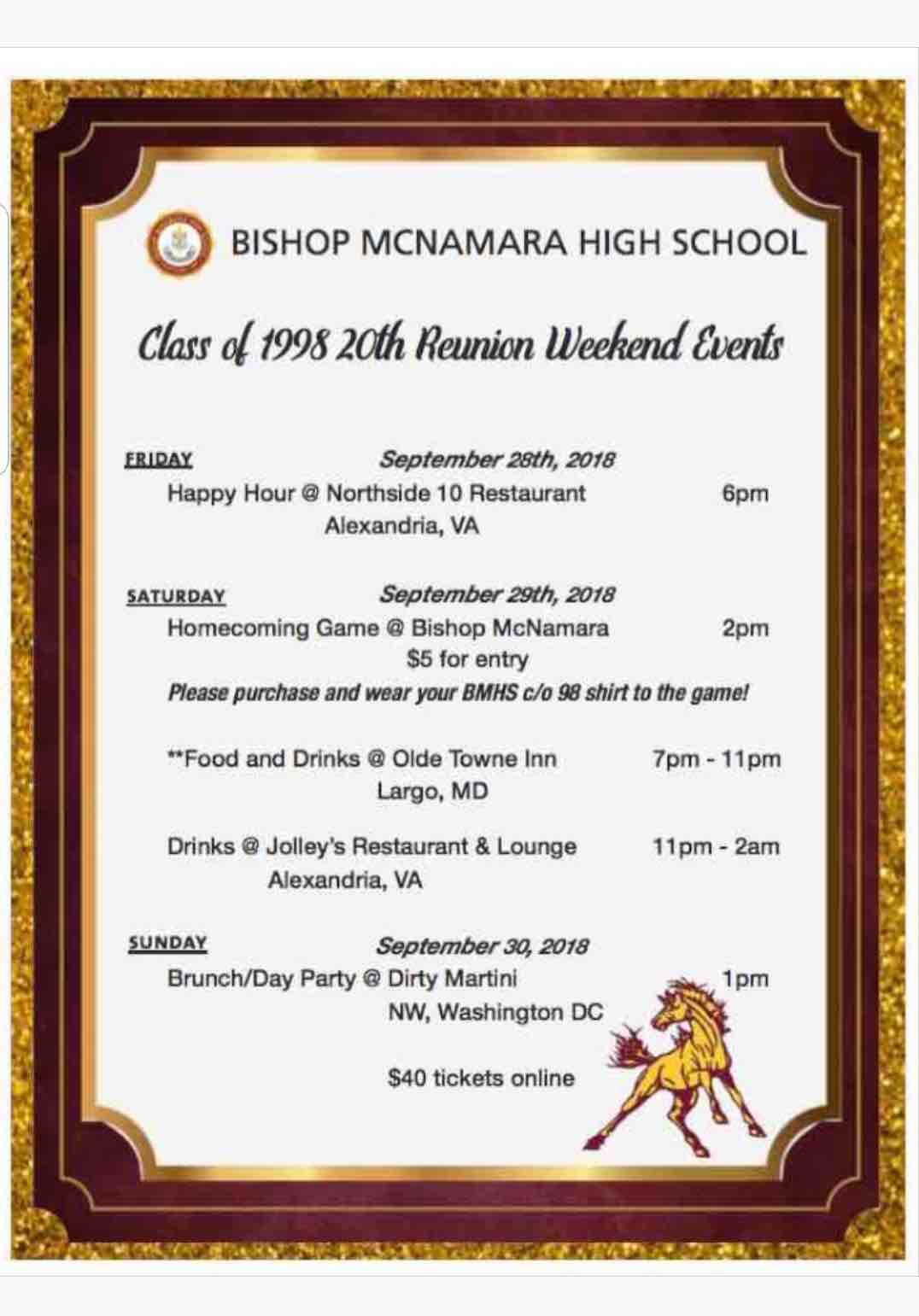 ---

ATTENTION BMHS CLASS OF 1998!!!! HERE IS OUR 20TH REUNION EVENTS FOR THE WEEKEND OF SEPTEMBER 28TH, 2018!!!
PLEASE NOTE DUE TO CIRCUMSTANCES OUT OF OUR CONTROL WE HAD TO MAKE A VENUE CHANGE FOR SATURDAY EVENING AT 7PM. Sorry for this change so close to the event!
PLEASE RSVP TO EACH EVENT YOU PLAN ON ATTENDING!!! THANKS IN ADVANCE.
WE ARE LOOKING FORWARD TO SEEING EVERYONE!!!
The link below is how you buy brunch tickets for Sunday, September 30th. Please make sure to select the 1pm slot. Tickets are $40 through the link and will be more at the door!!
https://www.eventbrite.com/e/supreme-sundays-mcnamara-class-of-98-reunion-tickets-50339499799
If you have any questions feel free to reach out to any of us!!!
Please pass this info along to other classmates!