Description
The last decade has seen the emergence of Asia Pacific as the healthcare hotspot, driven in large part by the economic growth of the region. The region, with such diverse economies as Japan, China, India, and South East Asian countries, also has seen the rapid evolution of disease burden. Many lifesaving therapies are still not accessible to a vast majority of the population, partly because the current solutions, including biomedical technologies, in the market don't meet the unique needs of the Asia Pacific region.
The BME-IDEA events focus specifically on convening representatives from biomedical innovation training programs across the APAC region. Our goal is to share best practices and promote collaboration across programs and with stakeholders from the Asian medtech industry.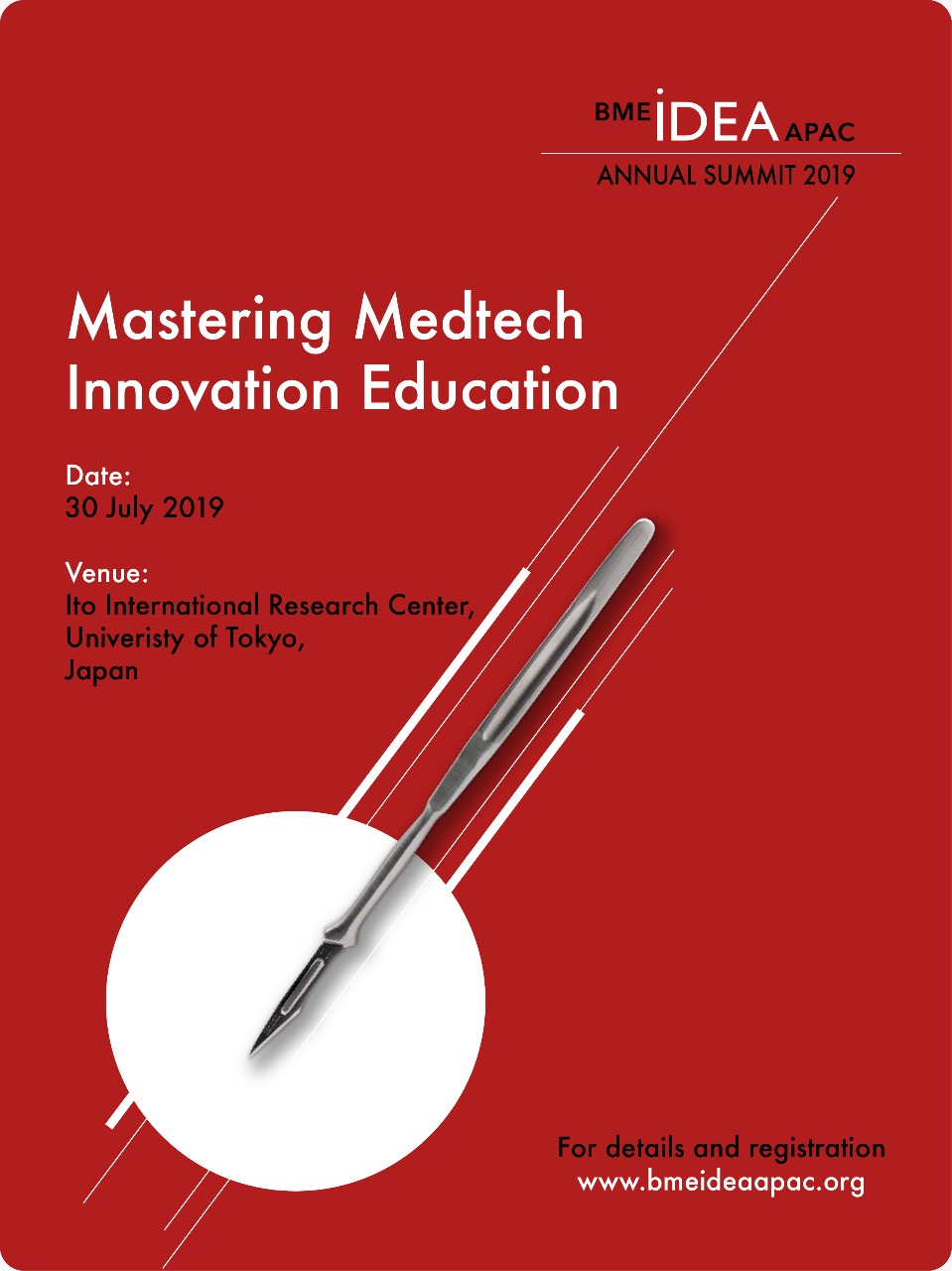 BME-IDEA APAC was conceived with its inaugural conference in 2016, and have since become an annual event for collaborations and learning between different medtech innovation programs in the Asia Pacific region. In a rapidly changing healthcare environment worldwide, one-way flow of innovation (forward or reverse innovation) is giving way to "reciprocal innovation", allowing innovators everywhere to contribute to global solutions with unique regional flavours.
We look forward to your participation at the summit.
Regards
Organising Team
BME-IDEA-APAC