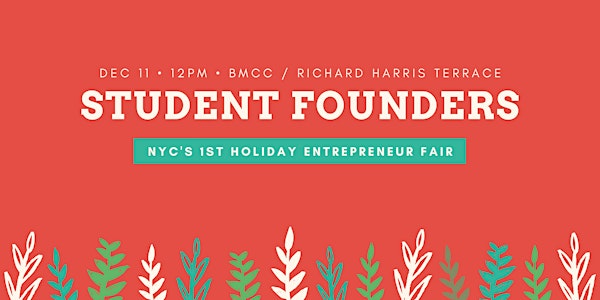 BMCC Student/Alumni Entrepreneur Holiday Fair (NYC's 1st!)
Come join us for BMCC's first holiday entrepreneur expo/fair! The fair will feature interactive demos and student businesses. Items on sale!
About this event
Come see the work of racially and culturally diverse and economically diverse founders. Support those who are building new ideas into business...
On Wednesday, Dec 11 from 12-2PM, BMCC student startups from this semester's Small Business Entrepreneurship courses will present their companies to the entire Tribeca community, in a celebration of entrepreneurship.
Special thanks to the neighborhood Laughing Man Coffee for supporting the event as our premiere sponsor! There will be 50+ student/alumni entrepreneurs and 25+ mentors.
The entrepreneurs still have much work to do, and they each have taken very different paths to starting a business but the event, known as the Student Entrepreneur Fair, is an opportunity to recognize the progress they've made so far. Community leaders, entrepreneurs and faculty mentors are coming support these student/alumni innovators.
"Today is my favorite day of the year," said Shane Snipes, PhD, coordinator of the BMCC Entrepreneurship Degree. "This is a culmination of what happens at BMCC in the field of entrepreneurship. There's many different resources and things going on to help student founders, and on Dec 11 we will see bright ideas from all those different places. We should celebrate the students and alumni, and you should save the programs from the event, because these companies are going to do amazing things."
Started in 2004, BMCC Entrepreneurship is a 2-year associate program which upon completion connects seamlessly to the CUNY BA 4-year degree. The program currently has 166 active students. It is the largest college entrepreneurship program for people of diverse socioeconomic and cultural backgrounds in the northeast.
See you there!
If you are BMCC Alumni, please contact rsnipes@bmcc.cuny.edu to apply to exhibit.
If you are an entrepreneur or community leader, we welcome new mentors for the event. Email Professor Shane Snipes (above) if interested.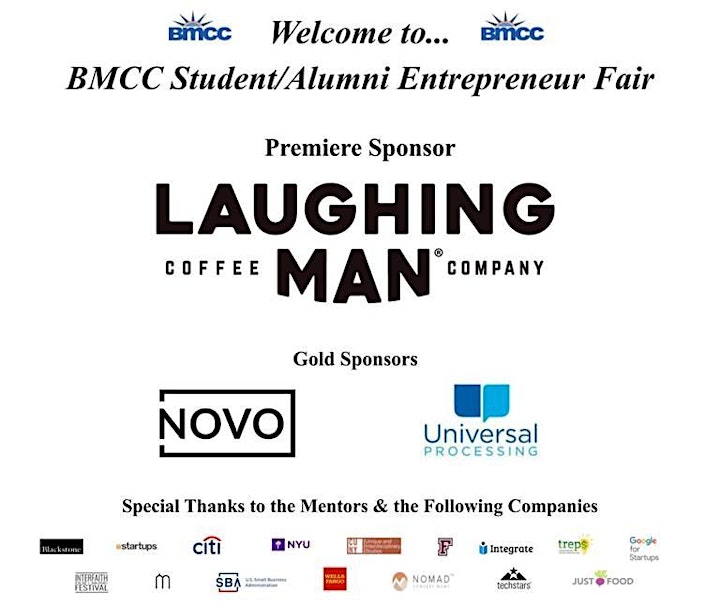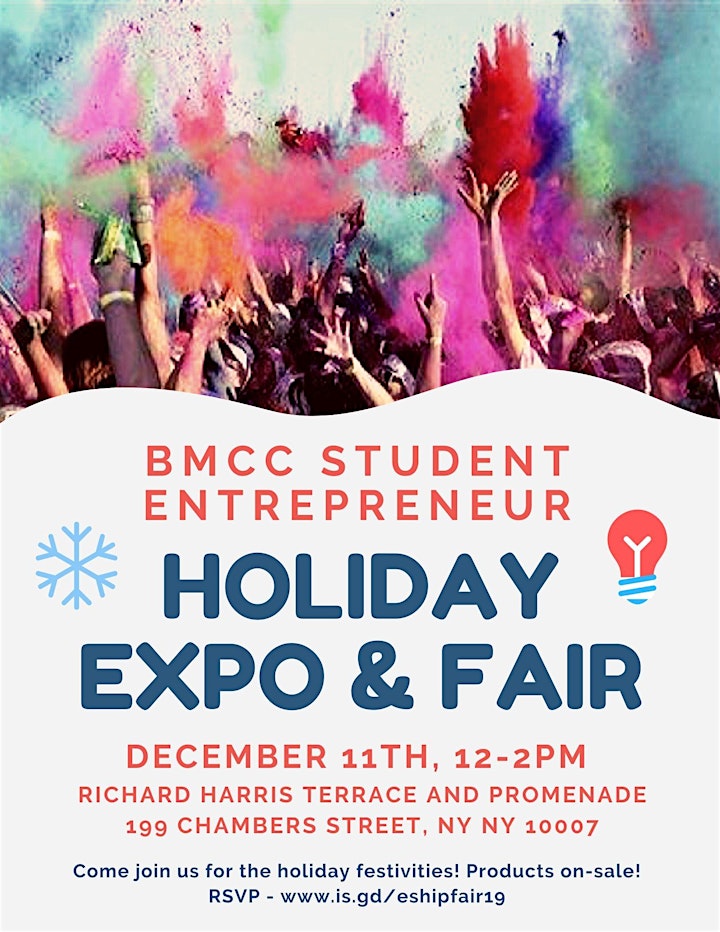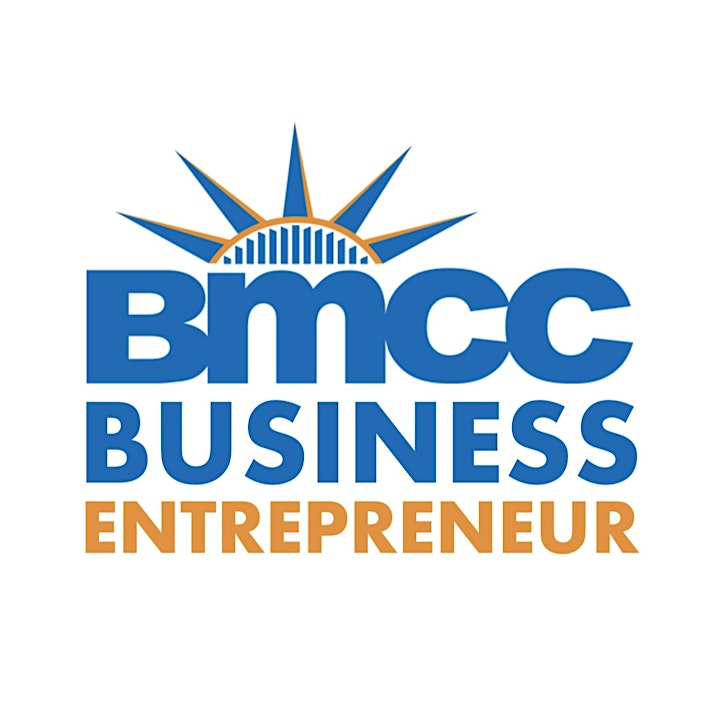 Organizer of BMCC Student/Alumni Entrepreneur Holiday Fair (NYC's 1st!)
Whether you want to start a business, improve an existing one, or use entrepreneurship for career advancement, then Small Business/Entrepreneurship is for you.
Join the entrepreneur education program started in 2003 as one of the first degrees of its kind at a community college. ESHIP BMCC teaches 150+ students per semester how to think like entrepreneurs. We have a global/local focus where students connect to their neighborhoods in NYC and learn from international entrepreneur teams.
SBE students will develop the necessary skills to think like an entrepreneur including:
Learning and practicing the steps to take an idea all the way to a working business
Receiving support for your idea including access to many incubators and funders
Creating a network of mentors and fellow students who support being entrepreneurial in many aspects of life
Marketable skills for many careers like sales, marketing, retail management, or going to work for the largest startup industry in the US
Transferable credits to a 4-year program in CUNY and beyond