BMCC Entrepreneurship Events FALL EVENT DATES COMING - RSVP FOR UPDATES
Description
All events are open to BMCC students and the public.
BE SURE TO RSVP IF ATTENDING
4/12 - #AskTheEntrepreneur NYC Entrepreneur Panel - Featuring Juan Carlo Sanchez & Maggie Messina talking about their journey to success.
Juan Carlo Sanchez is a respected leader, athlete, and owner of the USA Martial Arts Fitness Academy on Prospect Ave. Juan Sanchez is a current member of World Kickboxing Commission National Karate Team, former member of the Dominican National Team and has been instructing Martial Arts for nearly two decades. He is an internationally ranked athlete in Tae Kwon Do and Karate, an avid practitioner of Brazilian Jiu-Jitsu, Judo, Muay Thai and Kick-boxing.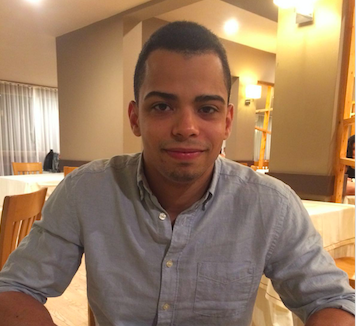 Maggie Messina
Author, Entrepreneur, World Class Martial Artist, Business Women-
is among the first generation of female martial arts instructors in the nation to own and operate her own Tae Kwon Do school. Maggie has been honored by the Trademark Women of Distinction for her work in empowering young girls and women all over the world to pursue their greatest dreams, overcome their fears, and achieve more in life She now continues to teach martial arts throughout New York state and is paving the way for the next generation of female martial artists.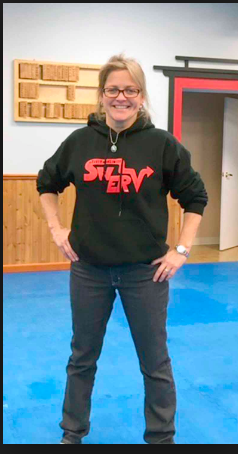 Janice Gassam, PhD
Founder of BWG Business Solution, Diversity & Inclusion Consultancy
Dr. Gassam is a consultant, who created BWG Business Solutions, LLC. The purpose of BWG is to help organizations create environments that are equitable for all employees. The focus of Janice's experience consulting has been in the area of diversity, equity, and inclusion in the workplace. She is a contributing writer for Forbes.com, and her writing focuses on strategies to foster a more equitable workplace. Janice is a TEDx speaker, having delivered a talk on the importance of emotional intelligence. Janice has a Masters degree in Industrial-Organizational Psychology and a Ph.D. in Organizational Psychology. She is a professor of Management, having taught courses in diversity and inclusion, performance management, talent development, employee engagement, and strategic human resources, to name a few. Janice volunteers as a job coach for the Coalition for the Homeless, where she helps women with job preparedness, resume-writing, and cover letter reviews. In her free time, Janice also serves as the president of her local Toastmasters chapter.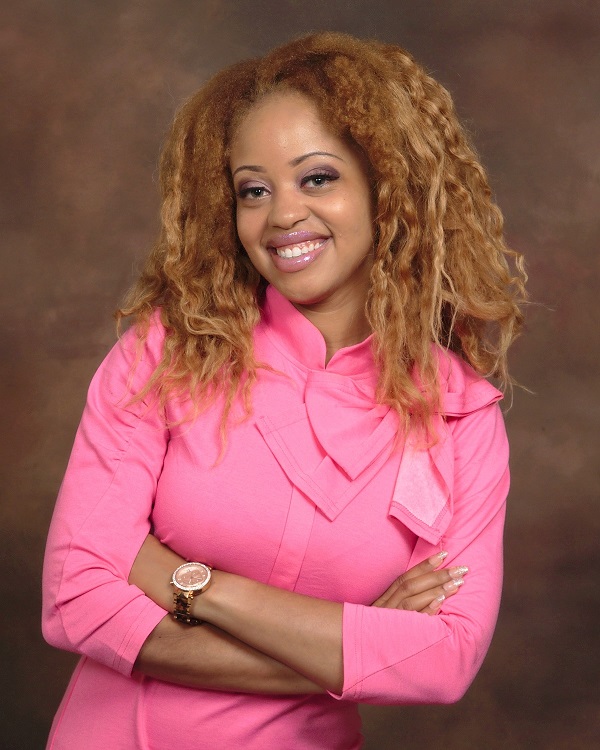 5/2, 10am-1pm - 13th Annual BMCC Entrepreneurial Summit - Half-day event with workshops and inspiration from local business leaders. Check www.eshipbmcc.splashthat.com for updated agenda [hosted at 199 Chambers, NY NY 10007].
More entreprenuers for 3/22 being announced soon...
Practice pitching your ideas at the monthly #PantherTank!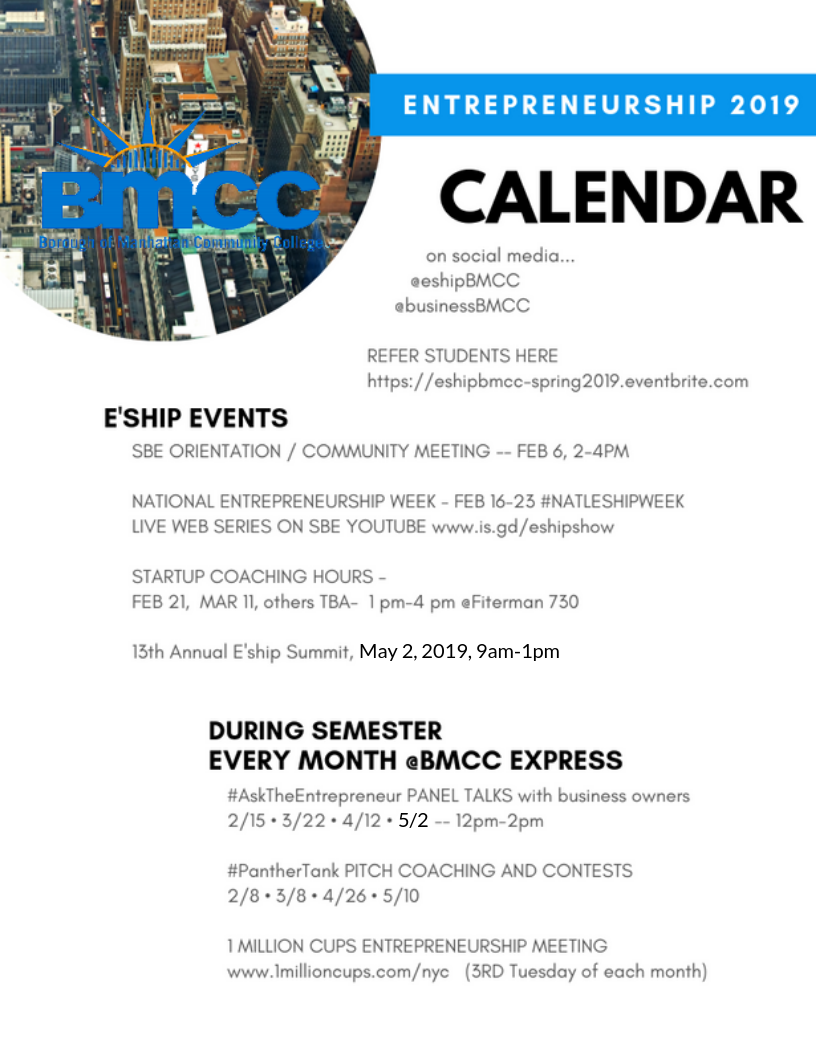 Updates and new resource provided often @eshipBMCC (Insta, FB, and Twitter)
WHAT WERE SOME OUR PAST EVENTS:
#PantherTank round 2! What awaits you in the panther tank? A crash course in crafting the perfect business pitch! Great opp for anyone thinking about studying business in the future! Event details & signup: https://t.co/4O6DBEkVuQ pic.twitter.com/zk6ZDxGKRg
— BMCC Admissions (@bmccadmissions) February 26, 2019
3/29 (new date added) - Panther Tank - A Workshop to teach and practice pitching any idea well. Come join the Panther Tank!
4/5 - Panther Tank - A Workshop to teach and practice pitching any idea well. Come join the Panther Tank! Come get special pitch coaching from NYC founder, Marc Bertrand. He has developed a successful education consultancy service dozens of agencies and nonprofits.
3/22 - #AskTheEntrepreneur NYC Entrepreneur Panel - Featuring Dina C. Tate & Yanti Amos talking about their journey to success.
Yanti Amos came to yoga in 2003 in order to manage her hip and lower back issues caused by life as a polo-playing karateka. Thus began a journey influenced by a variety of traditions including Ashtanga, Hatha and Bhakti yoga. With over 700 hours of yoga certifications and training, and as owner operator of Earth YogaNYC since 2009, she brings her legal background as an international lawyer to the business. She also continues to spread her love of yoga through the EY 200 Hour Yoga Teacher Training program, through her mentoring and her community service. She is known as a teacher who bridges the world of business and the realm of yoga and meditation, intimately understanding the needs and pressures of her clients who live and breathe the corporate America existence.
LinkedIn: https://www.linkedin.com/in/yanti-amos-80ab6019/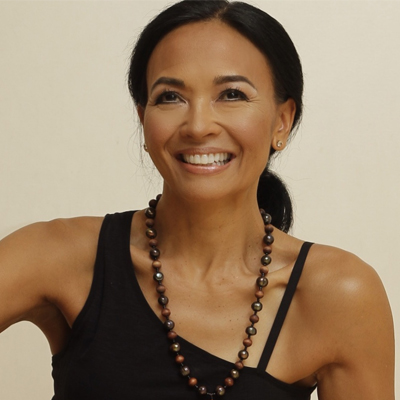 Dina C. Tate is the founder of Global Girls Squad is media company offering an edutaining-inspiring mobile application platform for young girls of color ages 5-9. The mobile app provides young girls of color access to content and characters that they can see in themselves.
LinkedIn: https://www.linkedin.com/in/dinactate/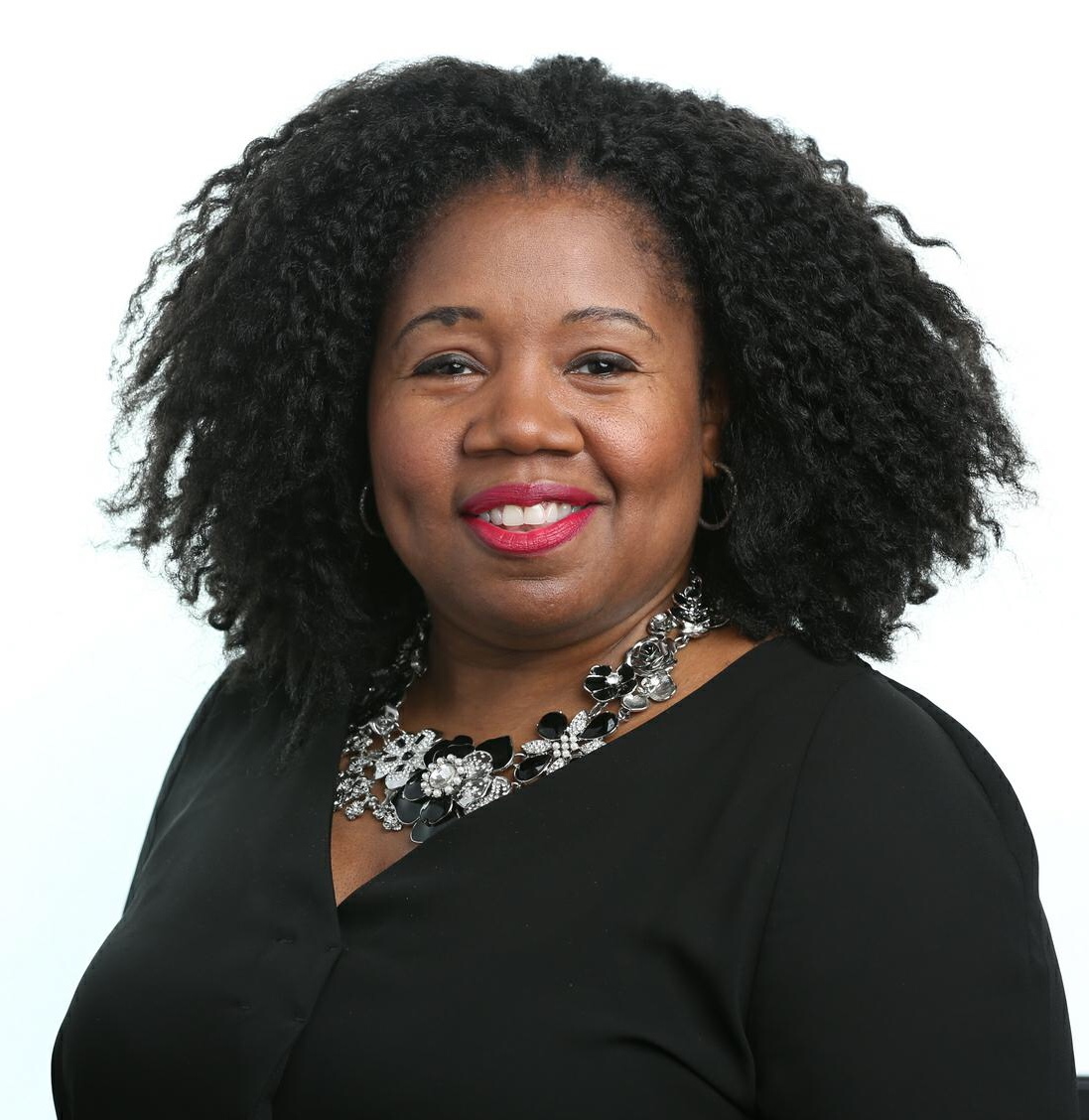 3/1 - Panther Tank Workshop - Featuring D. William Zero, Founder & C.E.O, GigKloud, talking about their journey to success. Work with the coaches on how to pitch any idea well. We will go over a proven method of pitching. You will practice in this safe space!
D. William Zero is a Founder and Chief Executive Officer of GigKloud. GigKloud is an on-demand marketplace which connects workers with employers, for jobs by the shift. Think Uber--but for Staffing.
LinkedIn: D. William Zero & GigKloud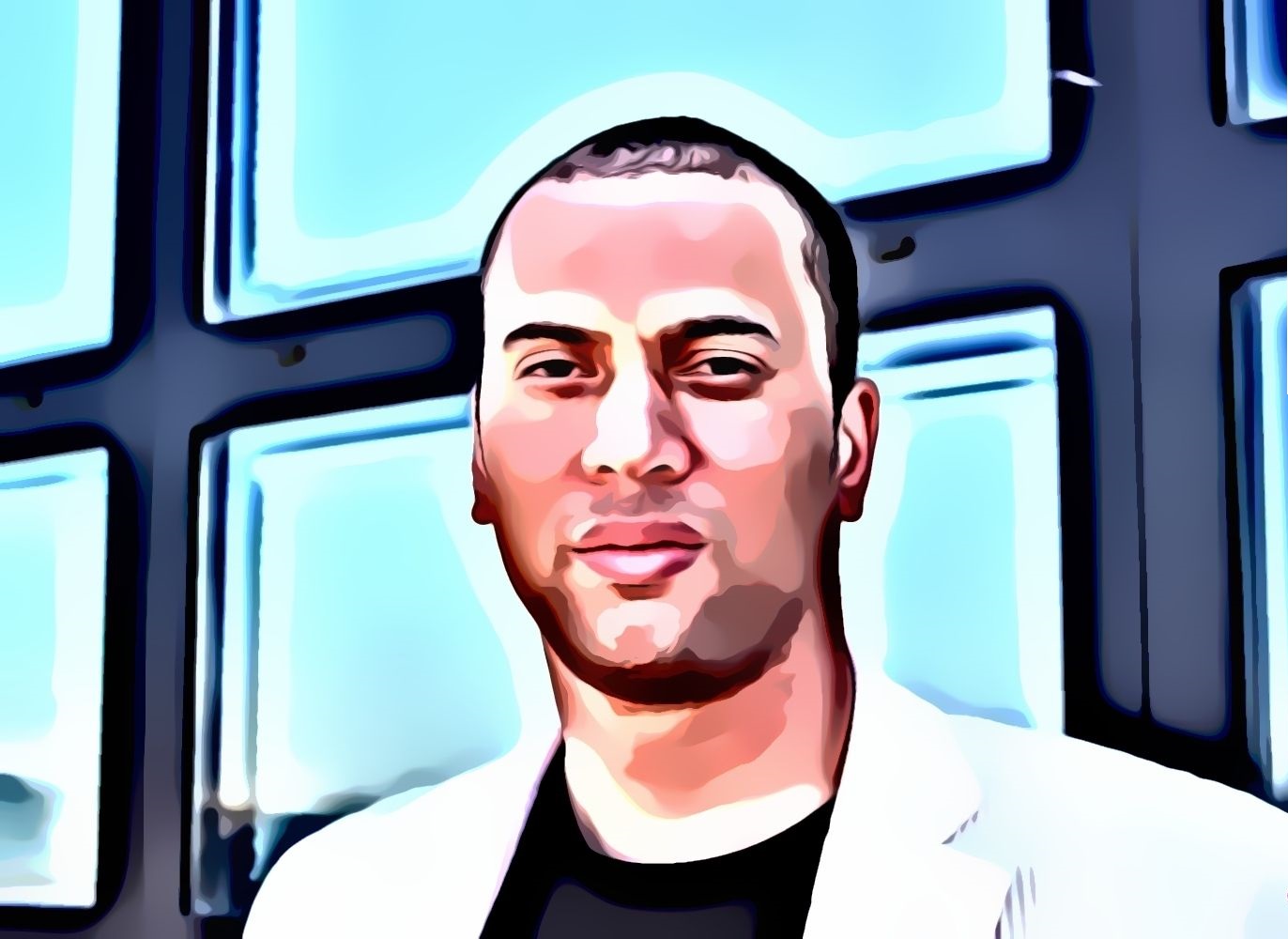 3/1 - Panther Tank - Pitch Coaching! Learn Practice pitching your ideas at the monthly #PantherTank.
2/15 NYC Entrepreneur Panel - Featuring Alex Castillo & Rudolf Malle talking about their journey to success.
Alex Castillo is a Co-founder at Neurosity, a neurotechnology company reimagining brain-computer interfaces. He is passionate about the human brain, and how we can use it to power next-generation apps. As a Google Developer Expert, Alex has contributed to the open source community with a focus on web technologies and neurotech.
Twitter: castillo__io
LinkedIn: https://www.linkedin.com/in/alexcas
Instagram: castillo.io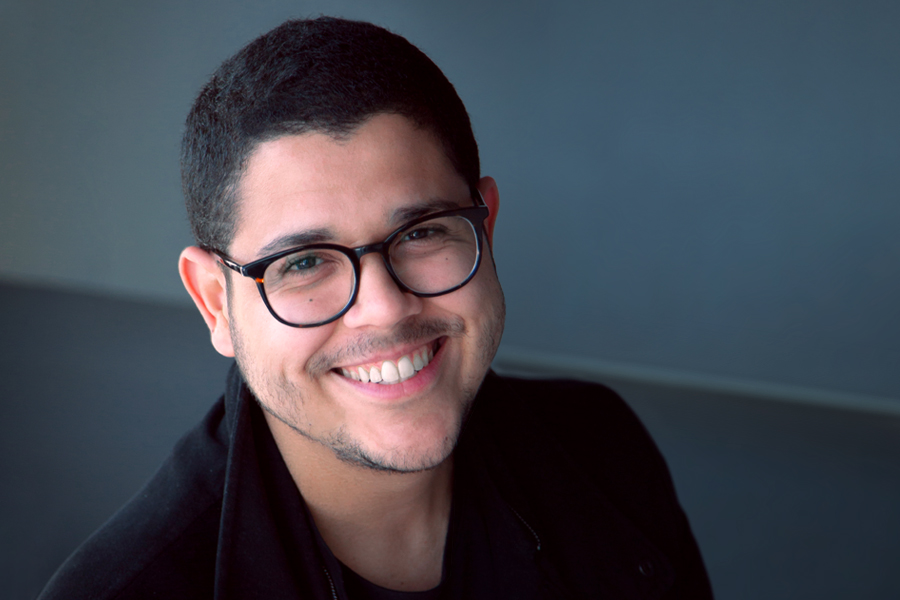 Rudolf Malle is a clinical research professional at Weill Cornell Medical College/New York Presbyterian Hospital where he helps coordinate regulatory documentation for the discovery of new medication for patients with different types of cancer. He goes by Rudy. Before starting his company - Kilimanjaro Systems LLC, Rudy worked for an IT company as a project coordinator for 2 years after leaving college. After a successful career helping this company gain huge market share and developing their marketing department, he decided to learn a new skill to advance his career. As an employee, he developed a burning desire for knowledge and decided to self-learn website design and development. After completion, he partnered with 2 friends and created Kilimanjaro Systems LLC which specialized in web design/hosting, home/office internet installation, security systems installation, and software development.
LinkedIn: https://www.linkedin.com/in/malle3rudolf/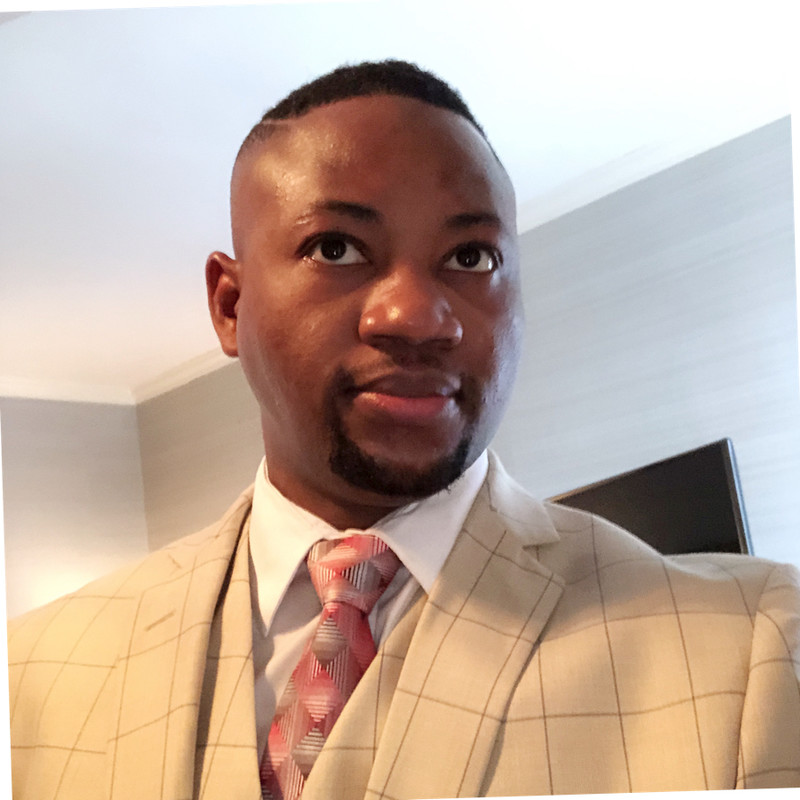 2/18 National Entrepreneurship Week Webinar- Special Guest. Luis O. De La Hoz, Chairman, Statewide Hispanic Chamber of Commerce of NJ
Luis O. de La Hoz is the VP of Business Community Development for BCB Community Bank, a 2.5 Billion asset financial institution with deep roots in the communities that serve. As January 2019 Luis Serve as chairman of the board of directors of the Statewide Hispanic Chamber of Commerce of New Jersey SHCCNJ.org, the Chamber os the voice of the 120000 Latino small business owners that call New Jersey home, the largest Chamber of Commerce in the state base on the membership by NJBIZ.
LinkedIn: https://www.linkedin.com/in/luisodelahoz/
Twitter: @luisodlh
Facebook: Luis O DLH
Instagram: @luisodelahoz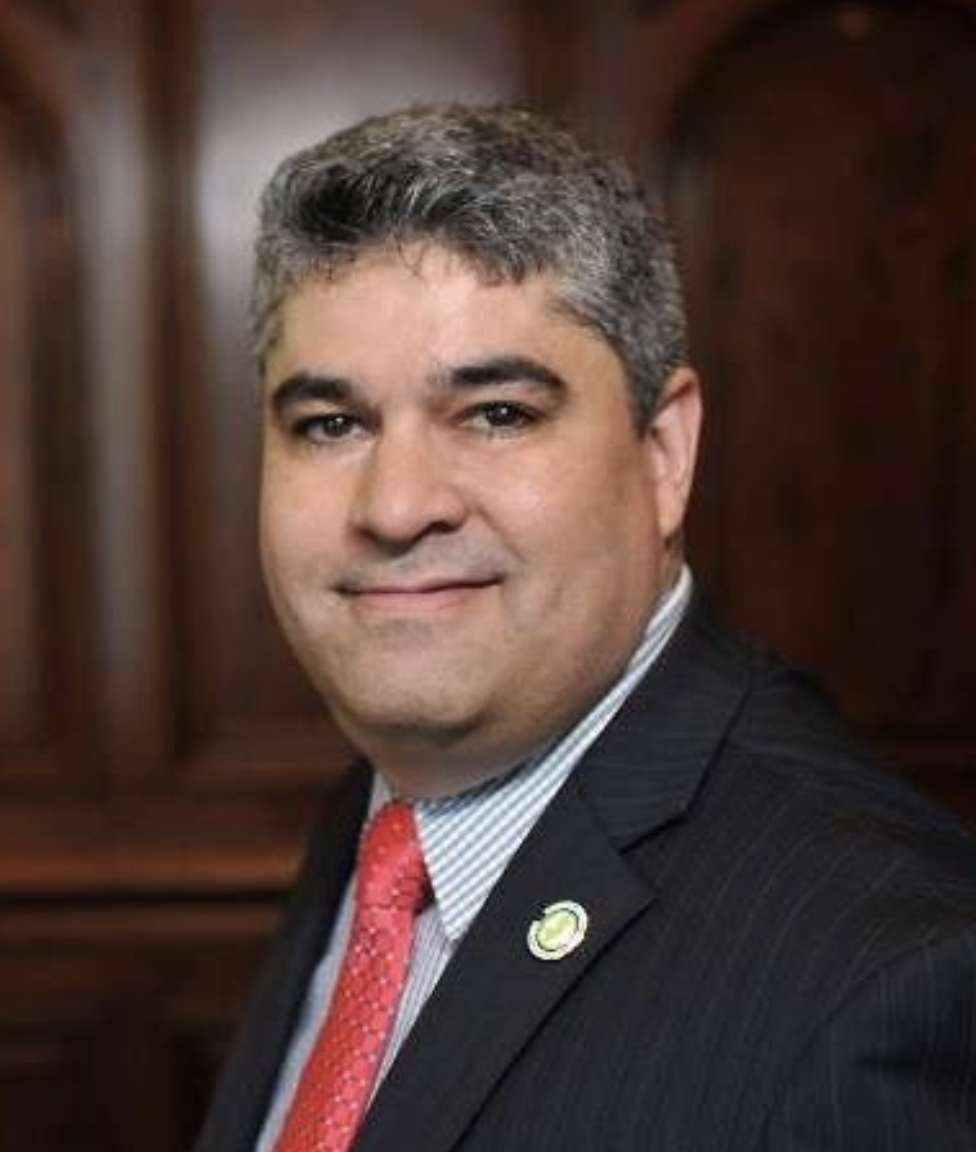 Watch online and interact at BMCC E'ship Youtube Playlist and visit our live show at BMCC Express storefront space. This #popup #AskAnEntrepreneur session will be livecast with live Q&A. Be part of the audience or watch online. If you are in TriBeCa in NYC, stop by the show! There is limited seating at the BMCC Express events and it is first come first serve. RSVP is not a guarantee of a seat.
We will be live broadcasting on Facebook Live and Instagram TV @eshipBMCC and Youtube. Subscribe to Youtube to keep in touch. Here's the BMCC E'ship Youtube Playlist for the week.
3/8 Panther Tank - Learn How to Pitch An Idea
Come back for Round 2! Learn new skills for pitching your ideas and develop better sales skills. You do not need an idea to participate. Practice using our special Panther Tank method. This fun and interactive session is for anyone. It is open to the public and everyone can take part. Come discover how your natural talents can be refined and made even better for pitching.
November: Global Entrepreneurship Week
During one week each November, thousands of events and competitions in 170 countries inspire millions to engage in entrepreneurial activity while connecting them to potential collaborators, mentors and even investors. Borough of Manhattan Community College is leading the charge in NYC!
11/12 NOON, Panel on Marketing in Entrepreneurship
A young energetic entrepreneur from Dyckman Heights. As the CEO and Founder of Dormbox, Jimy has had his fair share of entrepreneurship experience. At age twenty Jimy sold his first company, Vasquez Estrella Corp, a truck delivery service. This was one of Jimy's first experience in business and he absolutely loved it and couldn't wait to join another venture. He Co-Founded Dormbox in the summer of 2018 and has been working relentlessly on building out the business. Get to know Jimy better at www.dormitorybox.com

An entrepreneur and impact investor. Tamecca is the CEO of Element9.com an innovation consultancy operating as a digital think and action tank developing products and solutions for the public and social sectors. Tamecca is also the Founder of Learning Curve, a STEAMD (STEM + Art & Design) entrepreneurship accelerator and impact investment fund. From 2012-2014, Tamecca was appointed to serve as the Entrepreneur-in-Residence and Managing Director of the Coalition for the Improvement of Bedford Stuyvesant ("CIBS"), NYC's largest coalition of community development corporations providing a lifeline of services ranging from affordable housing, workforce development, health and social services and economic development. Aside from civic innovation work, Tamecca has also worked on digital ventures for Yamaha, General Motors, Remy Marten and Qello.com. As the founding Chief Marketing Officer of Qello.com, the premier on-demand streaming platform for concert films, Tamecca crafted the monetization model, oversaw product develop and sprearheaded partnerships and investor relations. Tamecca is a proud alumna of University of Virginia, School of Architecture and the Harvard Kennedy School. Get to know Tamecca better at http://www.element9.com
Dasheeda Dawson is The WeedHeadTM - a global cannabis advocate, digital expert, and award-winning executive business strategist. Featured as an industry thought-leader and speaker across multiple platforms, including Entrepreneur.com, Black Enterprise, and Essence Music Festival. Dasheeda is Founder, CEO & President of MJM Strategy, a strategy and management consulting company helping cannabis "hack into mainstream America" through industry-leading education, mission-driven advocacy and exceptional business acumen.
11/13 NOON, Jessica Santana, Co-founder, http://www.newyorkontech.org/
New York On Tech (NYOT) has been working with students, parents, schools, community organizations, companies and professionals to create pathways for students in technology.

NYOT mission is to prepare the next generation of technology leaders emerging from New York City. We provide low-opportunity students with the resources necessary to pursue careers and degrees in technology. NYOT's flagship program is the Tech Flex Leaders program, an immersive experience for NYC high school students. The program offers scholars access to academic, professional and leadership opportunities in technology. Students are also paired with mentors working in high technology industries that help them build their confidence and leadership skills. Their work has been recognized by TechCrunch, Black Entertainment Television, Black Enterprise and the Huffington Post.
11/13 2-2:45PM, Talonya Geary, Author of How to Live on Purpose #GoDo http://www.talonyageary.com
Since 2007, Talonya has become a published author, keynote speaker, consultant, and social entrepreneur. She invests her time, money, and energy into moving leaders, teams and organizations forward. #goDO + #doGood

Talonya is a successful multi-platform business professional with over 20 years of experience in business management & professional development. Her passion for growth, accountability and innovation inspired her to create FlawLes Media and FlawLes Magazine, serving as its co-creator and publisher. Over the last decade, Talonya has brought her unique gifts to the talent development arena, working with some of the world's top thought leaders and influences including Tony Robbins. She's an experienced leader for young and seasoned professionals and helps teams create learning experiences that grow human, intellectual, social, and financial capital quickly, as well as co-creating transformational curriculum in a variety of key areas.
11/14 2-2:30PM, Sheila Cockburn, Founder of http://www.cockburnlaw.com/
Cockburn Law P.C provides advisory services to innovators and companies who need help identifying and solidifying their target market as they seek expansion opportunities, try to diversify into new markets or capture new clients.

SHELIA COCKBURN is Cockburn Law P.C.'s principal attorney. As the principal attorney, Shelia serves as a General Counsel to local, intrastate, national, and international entrepreneurs and companies. She has vast experience in immigration and counseling small-to-medium sized businesses in a variety of industries. Shelia is a licensed attorney in New York, at the U.S. Federal level and in Canada. Shelia also is an engineer, entrepreneur and inventor. CLPC is a registered NYC and NYS MWBE.
11/15 2-2:45PM, Reza Chowdhury, Founder and CEO https://www.alleywatch.com/
AlleyWatch is a global media and technology company, providing hyperlocal-focused content on the fastest growing innovation ecosystems.
11/16 2-2:45PM, Glenford Patterson http://moneyhubnyc.org/glenford-patterson/
Harlem Tech Village aims to scope early-stage, growh-driven startup companies and to have Harlem's ride in tech start up in the U.S. The Money Hub teaches personal financial literacy to underrepresented communities to prevent future financial struggles and improve quality of life.

Mr. Patterson is an entrepreneur, a lecturer at The City College of New York (CCNY), and a venture advisor/mentor supporting start-ups effort throughout CCNY and New York City. Mr. Patterson works with innovation-driven startup entrepreneurs working to launch new ventures all the way through to mid-sized corporations trying to execute or scale their goals through entrepreneurship, intrapreneurship, and innovation. Previously, Mr. Patterson was the co-founder and Managing Director at SilverSand Capital, an independent advisory firm to early stage and mid-sized stage startups. Prior to that Mr. Patterson worked in various sectors of the financial industry ranging from director of business development at a hedge fund to business banker in large banks. Mr. Patterson sits on the board of various social venture firms and non-profit organizations. Mr. Patterson received a BA in Management and Economics from Georgia State University, an MS in Management from New York University, and an MPA in Economic Policy Management from Columbia University.
#gew2018 #asktheentrepreneur #bmcc_cuny @eshipBMCC @businessBMCC #GEWUSA #natleshipweek