Description
*Attendees must be 21 or older*
You're invited to an evening of "TED" style presentations by cannabis professionals, networking, and fun!
Blunt Talks are "TED" style presentations given by innovators of the cannabis industry who want to share their knowledge so we can grow together!
With the passage of Proposition 64 (legalization of recreational marijuana use), the California cannabis industry is experiencing a period of rapid growth! There are more businesses, brands, products, and services than ever before, and now is your chance to learn from a few that are really changing the game!
Whether you're a professional looking to transition careers into the cannabis industry, a canna-professional looking to keep up to date with whats going on, or a business owner that is looking to add talent to your team, or you're just looking to network and eat some good food, this installment of Blunt Talk is for you!

Past events: DTLA, Long Beach, Santa Monica, Boulder CO, Hollywood CA, San Francisco CA

We suggest taking lyft or uber.
FORMAT
Eat. Drink. Check out our sponsors. Make friends and professional connections. (Drinks will not be free at this event. Due to the venues policy they will be selling drinks.)

Hear short, TED-style talks from cannabis professionals.

Ask some questions.

Make more friends and professional connections.
SPEAKERS
Dina Browner (Dr. Dina)- Founder, AHHS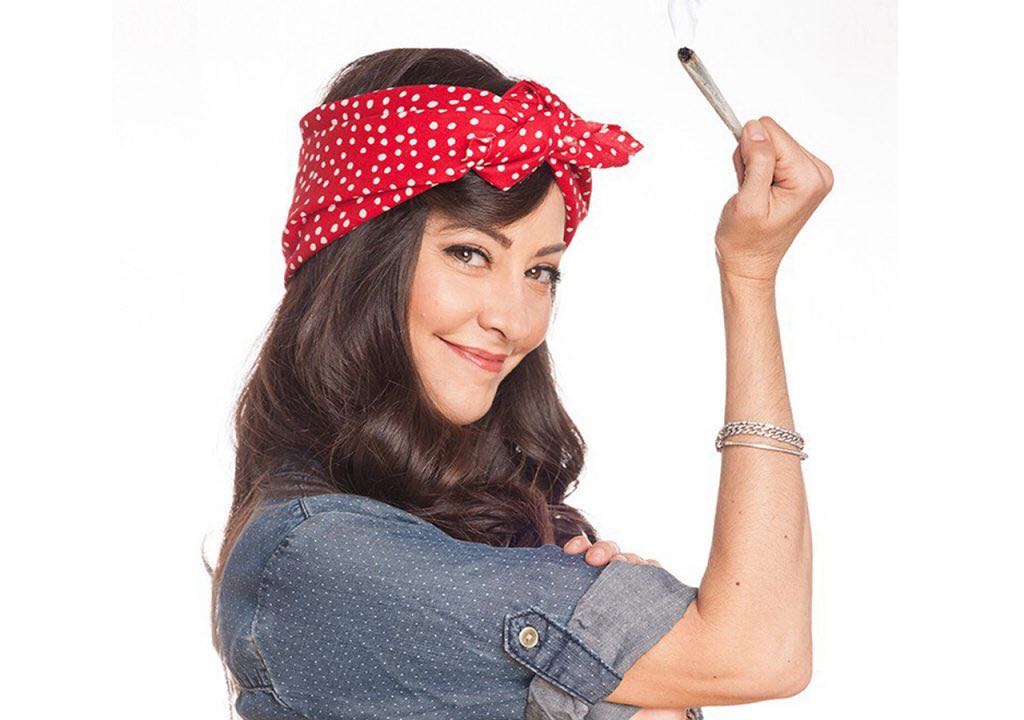 Once Snoop Dogg lays a nickname on you, it sticks for life – just ask "Dr. Dina," his longtime friend, confidante and business associate. Dr. Dina is not a board-certified M.D., nor did she go to medical school - and is always quick to remind people of such. Rather, Dr. Dina received her nickname from Snoop for being one of the pioneers of the movement in Southern California to provide safe access to medical cannabis in accordance with Proposition 215, the Compassionate Use Act, passed by the people of California in 1996.

A powerful advocate for mainstreaming medical marijuana and beloved by hundreds of Hollywood celebs and dignitaries for over a decade, all-the-while maintaining her privacy, Dr. Dina decided to come forward following a prominent mention she received (an inadvertent "outing") in an article on Snoop in the January 2013 issue of GQ titled "The Lion Smokes Tonight."
In the piece, Snoop takes journalist Drew Magary to visit Dr. Dina at Alternative Herbal Health Services. Dr. Dina's relationship with Snoop is a special one – in addition to her being his close friend for over 27 years, they shared a very special moment. In 2005, Dr. Dina helped Snoop acquire his first letter of recommendation for the use of medical marijuana – and has done so every year since (the first letter being so special that Snoop kept it in a silver Jordan briefcase handcuffed to his chief security guard for a year).

Magary identifies Dr. Dina as "a thin brunette who has the whole Nancy Botwin look down cold," a reference to the pot-selling mom played by Mary-Louise Parker on the Emmy and Golden Globe award-winning comedy-drama Weeds. That's not even the half of it – the character Nancy Botwin and the very premise for the show was inspired by Dr. Dina who entered the industry in 2003, two years before the show debuted and at a time when she had direct contact with creative personnel on the show and when there were very few, if any, other women in the business – especially in L.A.

The similarities between Dr. Dina and her fictional counterpart Nancy Botwin go far beyond looks and attitude – but those similarities are striking nonetheless. Upon instantly meeting Dr. Dina, these similarities are hard to ignore. But there is more to it than that.

In Weeds, Nancy Botwin had an abrupt change in her personal life – her husband died – and she starting selling marijuana in 2005 to maintain her affluent lifestyle. In Dr. Dina's life, she had an abrupt change as well – her engagement to the heir of Life Alert was surprisingly called off – and only then did she enter (albeit accidentally) the world of medical marijuana in 2003. She entered the world with her (now former) best friend and God-brother "Andrew." In Weeds, Botwin's brother-in-law and business partner is "Andy." Botwin lived with her husband in the fictional town Agrestic. Dr. Dina lived with her fiancé in a gated community of Calabasas, California – the very town upon which Agrestic is based (and pictured in the opening credits). The list of similarities goes on. Essentially, the very core of her personality, looks and life-situation were used as the starting point for the show – without her permission.

Dr. Dina explains "Ever since the pilot aired and even more so today, I'm constantly being stopped and asked if I'm "the real" Nancy Botwin. Yes, the pilot was based on me. But Weeds is certainly not my life story. Nancy was a criminal drug dealer. Everything I do is 100 percent legal in accordance with state law. I am not so much driven by money but by the desire to help people in need. In fact, when they initially aired the episode when she killed a grandmother, I was the live-in caregiver for my 92-year-old grandfather. I cared for him until he passed away a few days short of 95. So, yes, one could say that the connection with Nancy cast me in a defamatory light."

As for the show violating her rights, Dr. Dina consulted with several attorneys when the show initially aired only to discover she might have strong legal claims. Due to the lack of social acceptance of medical marijuana at the time, and her desire to keep private, she never pursued them. Back in 2005, the world was still very uneasy about the idea of medical marijuana. Thankfully, much has changed.

Like Nancy Botwin, Dr. Dina is probably one of the most unlikely people you would expect to be at the heart the medical marijuana business. Raised in a conservative Jewish family in the San Fernando Valley, her mom, a Ph.D., still bristles when people call her daughter "Dr." Dina. Ironically, her parents refused to let her go away for college because they didn't want her to get into trouble. She enrolled in CSUN and transferred to FIDM after the Northridge earthquake leveled her campus.

While working as a pieced goods buyer downtown after college, Dr. Dina was inadvertently thrust into the world of medical marijuana in 2003. A close friend approached her, knowing Dr. Dina is always one to help. He had bad news, having been recently diagnosed with stage four cancer. Now, he was having serious trouble holding down the chemo pills. Dr. Dina did some research, and learned that medical marijuana might be the only way for him to hold down the pills. Despite great efforts, she was unable to find a physician in Southern California who would even discuss medical marijuana as an option. Everyone was afraid of losing their medical license. And, even if she found such a doctor, there was no access to safe medicine in the area.

Eventually, Dr. Dina heard of a physician in the Bay Area who was amenable to the subject. They drove up to meet him. Not only were her friend's medical needs addressed, but Dr. Dina was able to convince the physician to open up his practice in L.A. one day per week. But there was a catch – Dr. Dina would have to run the place, and handle all of the business and administrative matters.

She agreed, and the first medical marijuana physician's office in Southern California was born. After starting off in a hotel lobby in West Hollywood, the demand was so huge that within three months she had helped open six different offices.

Medical marijuana patients need medicine – and even today marijuana can't be found at local pharmacies – only "dispensaries." Back in 2003, the only L.A. dispensary in Los Angeles had a dangerous crack den atmosphere. Dr. Dina was committed to changing this and quickly began working with many dispensary owners to establish safe, clean, state-law compliant and welcoming environments. In 2003, she opened the doors to the famed and highly trafficked dispensary "The Sunset Shop" on the Sunset Strip, where Dina initially came into contact with people working on Weeds.

The ensuing days and the stories that unfolded would put the best episode of Weeds to shame – whether it be dealing with federal raids, turf wars, conservative parents or just about anything one could imagine. It was very much a man's world, and a dangerous one at that, but Dina – weighing in at barely 90 pounds – somehow managed to handle it.
She even inspired several hit songs along the way, including Snoop's 2008 song with Everlast, "My Medicine": "Yeah, she kinda skinny but she gets my money, get my money, buy my medicine", and has appeared in music videos for Trinidad James' "Palm Trees", Franky M's "Young Wild and Rich," and Elephant Man's "Jamaica Jamaica".

Since 2003, in addition to consulting with countless Hollywood celebrities, politicians, entertainment executives and other VIPS, including a presidential candidate, Dr. Dina has consulted for many dispensaries and businesses in California and across the country, along with the cities of West Hollywood and Los Angeles to help safely regulate the business. Among her many professional accomplishments, she helped launch a compassion program that provided free medical marijuana to the city's sick and needy.

Dr. Dina has been active in Hollywood as well, working for Chuck Lorre and Warner Bros. as the cannabis consultant for the Netflix show Disjointed starring Kathy Bates, and serving as the SVP Creative for the mobile game Hemp, Inc. She also hosts the popular podcast Cannabis Confidential on CannabisRadio.com.
Today, Dr. Dina can be regularly found running AHHSWEHO (Alternative Herbal Health Services) in West Hollywood, and is a co-owner of the dispensary. She is also a co-owner and VP of Operations of P & S Ventures, the 6th largest cannabis license holder in California, which operates several dispensary, cultivation, manufacturing and distribution businesses, along with a consumption lounge (coming soon).
AHHSWEHO is the oldest continually operating dispensary in the United States, which has been named best dispensary in L.A. by High Times and LA Weekly Magazine and is a multiple High Times Cannabis Cup winner. On January 2nd, 2018, AHHSWEHO became the first dispensary in Los Angeles to sell "adult use" cannabis under California's new law, attracting widespread global attention. It is also the inspiration for Ruth's Alternative Caring in Disjointed.
For the launch of Disjointed, Dr. Dina teamed up with Netflix for a promotional pop-up, transforming AHHSWEHO into Ruth's Alternative Caring, which featured 12 Netflix-branded strains of cannabis. The event was reported around the world and became one of the most mainstream and ground-breaking cannabis collaborations in history.
On the philanthropic front, in 2015 she launched FreedomGrow.org and Dr. Dina's POW Challenge, which has raised thousands of dollars for people serving time in prison for non-violent victimless marijuana crimes.
Since stepping into the spotlight in 2013, Dr. Dina is rapidly becoming a household name, having appeared on multiple magazine covers, been named the "Queen of Medical Marijuana in LA" by Rolling Stone and the "Pot Doc to the Stars" by Variety and Billboard, and seen by millions in the Vice documentary The Real Nancy Botwin and in a GQ web-series with 2 Chainz called Most Expensivest Shit, where she smokes the world's most expensive joint and hosts a $500,000 dab session.

"Over the past decade, I have seen the industry explode for both the good and bad," Dr. Dina says. "I hope that the work I have done, and continue to do, will help legitimize the use of medical marijuana for those who truly need it. It is gratifying when those people thank me for what I have done. Sometimes, I feel like I'm giving them a second chance at life."

Wanda James- Founder, Simply Pure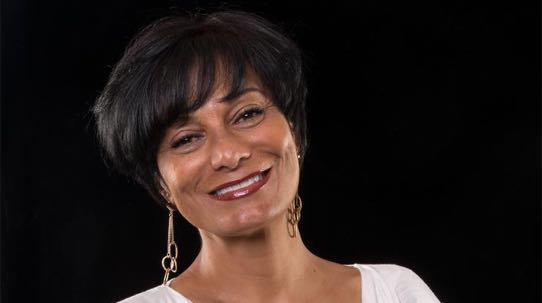 Wanda James was the first African American female legally licensed in America to own a dispensary, cultivation facility, and to manufacture cannabis-infused products (edibles). James is also a fierce advocate in the cannabis industry.

Prior to her time in the cannabis sector, James was an officer in the United States Navy, a corporate executive and active in politics in California. Her involvement in the local community began with her time as a political campaign manager for the 2006 election cycle. James ran the congressional race in Colorado Springs for Lieutenant Colonel Jay Fawcett and in 2008 was the first campaign manager for Colorado representative Jared Polis' first campaign. On a national level, James was appointed to President Obama's National Finance Committee and became one of the largest bundlers of donations for President Barack Obama in Colorado.

Before becoming the first African American female to own a dispensary, James was the Corporate Director of Marketing at Southern California Presbyterian Homes and the Southwest Regional Sales for two Fortune 100 companies, Unum Insurance and Avery Dennison.

James took her military mindset, political background, and sales career and brought it to the cannabis sector. In 2009, James opened a dispensary in Colorado with her husband and became the first African American dispensary owner in America. She was also the first to manufacture infused products in Colorado. Her dispensary, Simply Pure, is known for its high quality product, knowledgeable staff, and first rate service.

Like most of cannabis's first pioneers, James has been through significant regulation changes and a decade of policy transitions. In fact, because of her expertise in industry best practices, James was chosen to work on Colorado Governor John Hickenlooper's work group for Colorado's legalization regulations after assisting in the development of the policies for medicinal cannabis. Ms. James' selection for the Amendment 64 campaign committee which legalized cannabis in Colorado. After legalization, she worked on several of Governor Hickenlooper's cannabis work groups for proper oversight and policy over edibles, packaging, dispensary operations and communications. Her expertise on cannabis reform, regulation and policy has assisted numerous municipalities including, Jamaica, Maryland, and California, in their legalization efforts.

James's name has become a staple in the cannabis community, and she is known for her advocacy efforts and outspoken support for cannabis legalization. Her efforts extend deep into the community, where she has worked tirelessly in helping release citizens from imprisonment for a cannabis possession conviction. Her additional philanthropy work includes service on the Board of Directors of the Starlight Children's Foundation and Greater Los Angeles African American Chamber of Commerce.

James's political and entrepreneurial work on cannabis reform has led to her being named one of the 100 Most Influential People in Cannabis by High Times magazine in 2018 and one of the 2016 Cannabis Business Executive (CBE) 50 Most Important Women in the Cannabis Industry. She has graced the covers of Sensi Magazine, Cannabis Dispensary Magazine, Cannabis & Tech Magazine, and Black Enterprise. She and her husband have been featured in numerous national and international shows including The BBC, Democracy Now, The Atlantic, MIC.com, MSNBC, Smile Jamaica, ViceLand, The Daily Show with Jon Stewart, CBS Sunday Morning Holiday Special, "Eat, Drink and be Merry," and CNBC's Marijuana USA, to name a few.
Jeanette Affolter- Founder, Elevated HIIT, #FITNESSCANNABIS (Influencer Panel)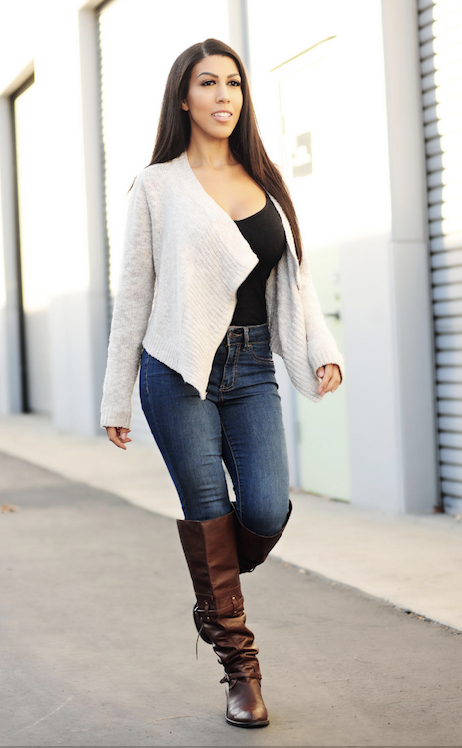 Liz Whiting - Head of Marketing, Daily High Club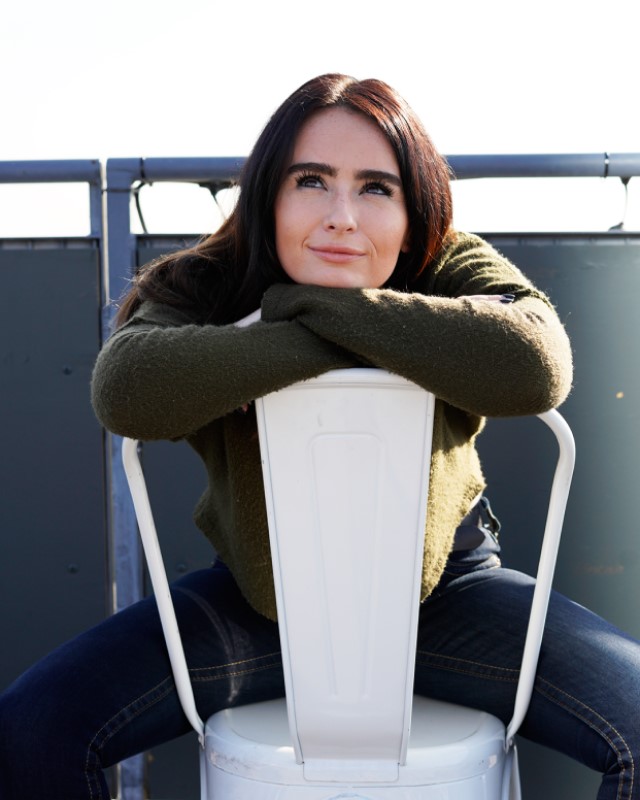 Lindsey Kirk- Founder, Joiant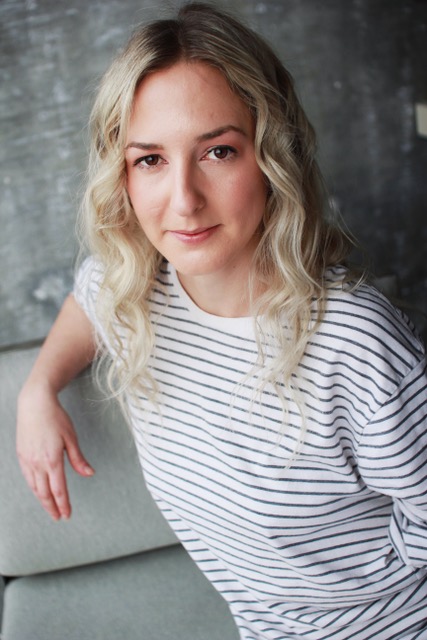 Manndie Tingler- Chief Revenue Officer, Khemia Manufacturing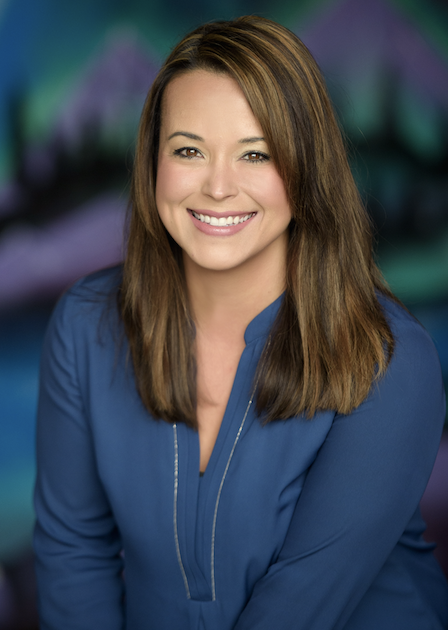 Taylor Bush- High Times Magazine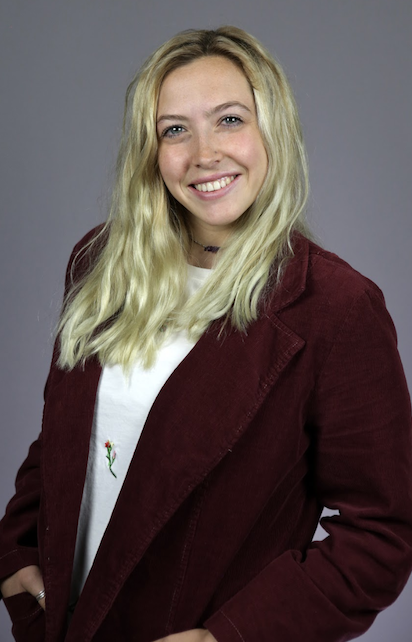 Eliza Maroney- Founder, Lucky Box Club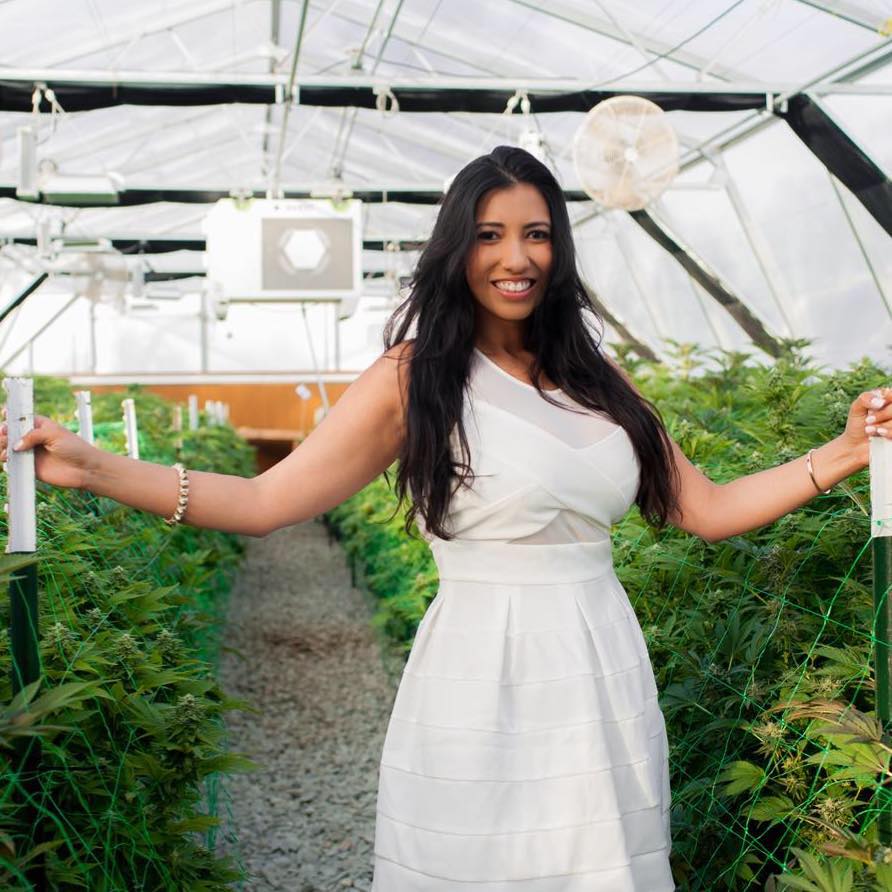 Liz Whiting- Head of Marketing, Daily High Club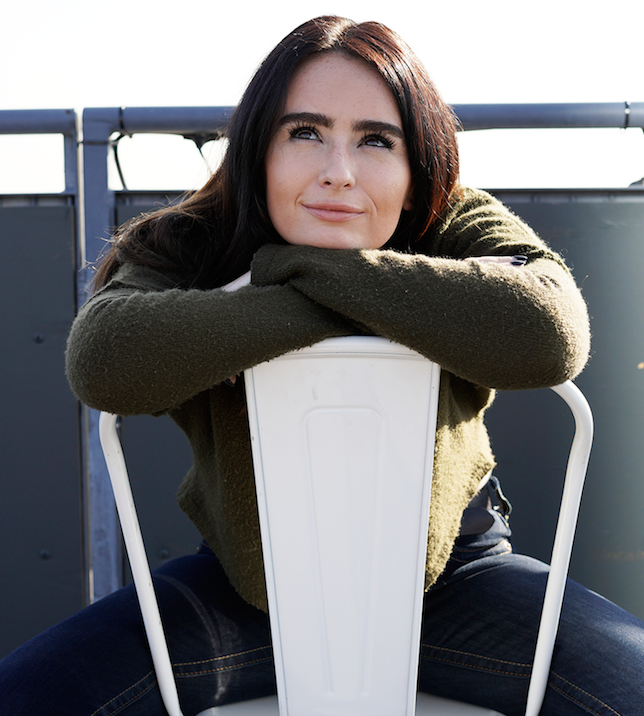 Michelle "Miss Rad Reefer"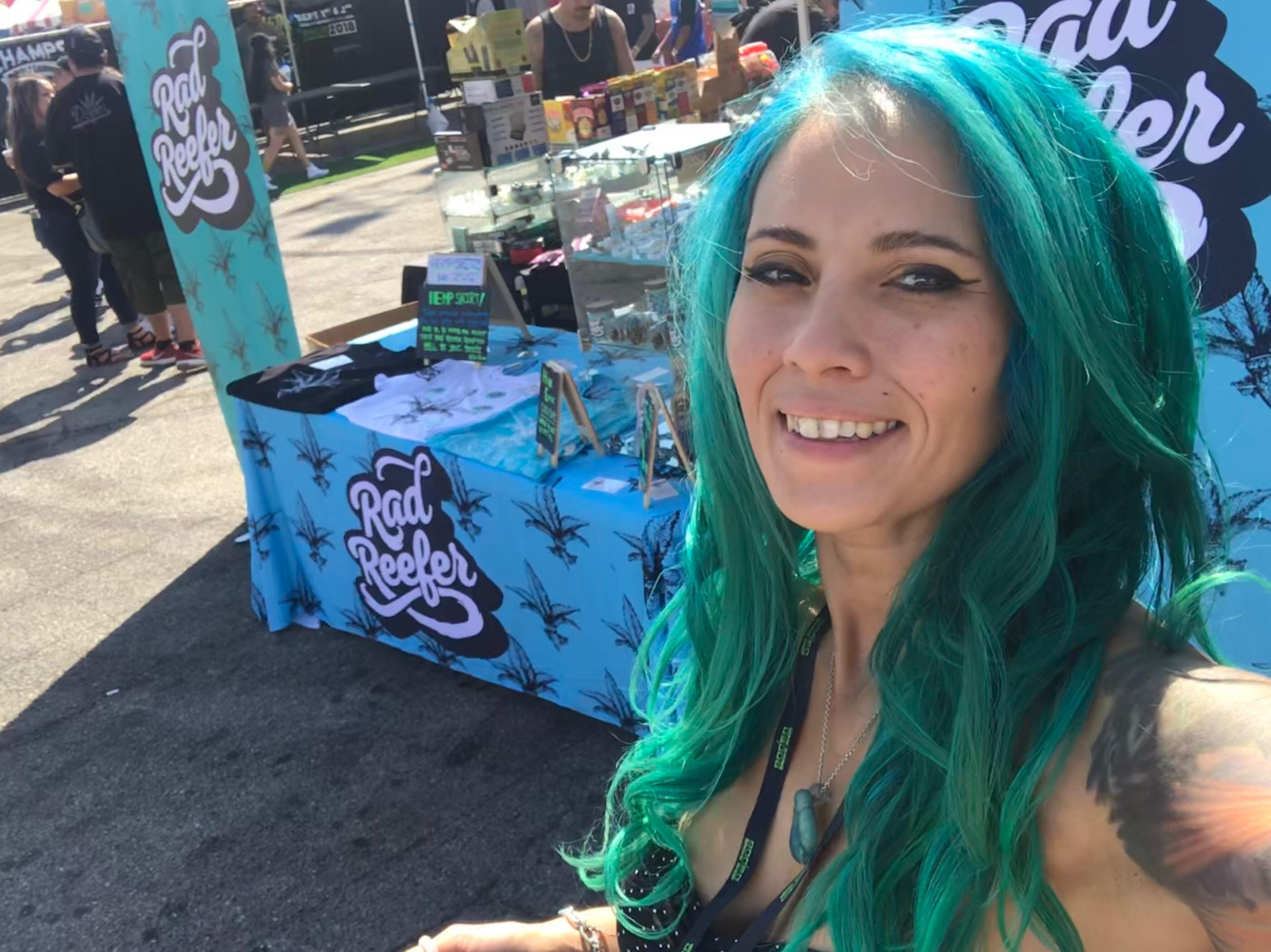 Hosted by Nichole West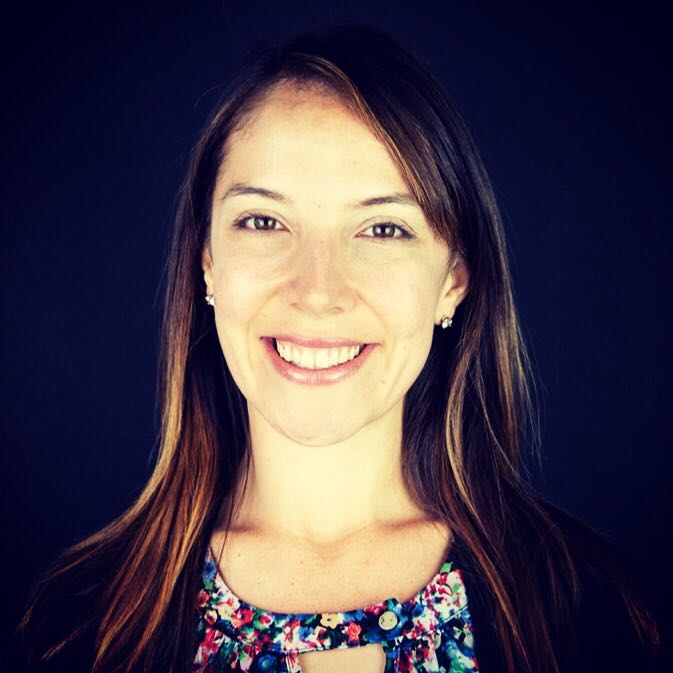 MORE TBA!!!!!!

Thank you to Have A Heart and Webjoint for helping make this event happen!!