Description
You're invited to an evening of "Ted" style presentations by cannabis professionals, networking, and an awesome raffle. Did we mention Tacos?
Blunt Talks are "Ted" style presentations given by innovators of the cannabis industry who want to share their knowledge so we can grow together!
With the passage of Proposition 64 (legalization of recreational marijuana use), the California cannabis industry is experiencing a period of rapid growth! There are more businesses, brands, products, and services than ever before, and now is your chance to learn from a few that are really changing the game!
Whether you're a professional looking to transition careers into the cannabis industry, a canna-professional looking to keep up to date with whats going on, or a business owner that is looking to add talent to your team, this installment of Blunt Talk will prepare you!
Last event: Video 1 + Video 2


FORMAT
Eat tacos. Check out our sponsors. Make friends.

Hear short, TED-style talks from cannabis professionals.

Have a chance to win cool swag.

Ask some questions.

Win more swag.
Speakers
Ophelia Chong, Founder @ Stock Pot Images + Community Liaison @ THC Design
Topic: From Smoke to Mirrors: Cannabis has gone from the joint to an explosion of products that go beyond lighting up and the market is just beginning with entrepreneurs creating new/old products that include cannabis. This short talk will cover the history and possibly the future of the use of cannabis outside of the ashtray."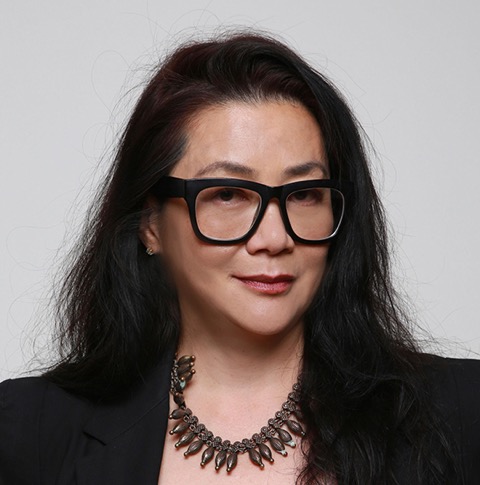 Ophelia Chong is the creative genius behind Stock Pot Images and Asian Americans for Cannabis Education (AACE). She is driven to help shape the new conversation of Cannabis and is guided by one mission: to advocate for the legalization of cannabis and offer truthful reflections of the faces and communities that embrace cannabis.

As well as StockPot Images, Ophelia is the Creative Consultant at PUSH Magazine the target audience is millennial women in cannabis. She is also the Community Outreach liaison for THC Design, one of the top premium cannabis growers in CA, she is responsible for LGBT, Veterans, Minorities and Disabled outreach.

Her career path has been formed by her 2 decades in photography, as a creative director in publishing, entertainment and as an adjunct professor in education; her path is non-ending because she believes that we all have at least five careers in our lifetimes.
Justin Braun, President @ Made by Science
Topic: Operations and improving valuation for initial raise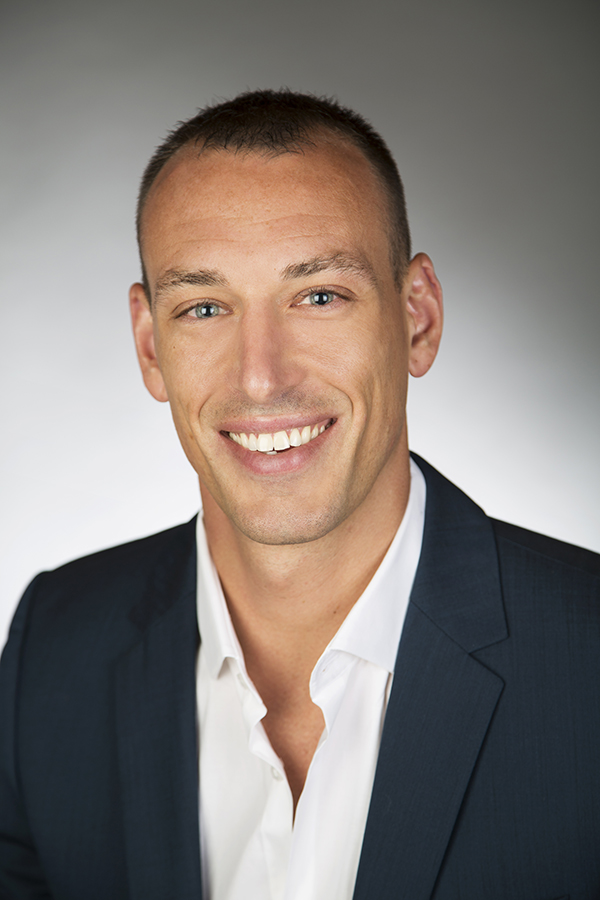 Justin is the President of Made By Science, a pharma and technology company in the Cannabis industry. Prior
to joining Made By Science, Justin served as a President at MJIC focusing on strategic acquisitions within the
Cannabis industry and Operations. Before joining MJIC, Justin served as CEO for two public companies on the
OTC market; both in the Cannabis sector- Vape Holdings (OTCQB VAPE) and Agritek Holdings (OTCQB AGTK).
Justin is a graduate of the United States Naval Academy having earned a bachelor degree in Electrical
Engineering and a master's degree in Nuclear Engineering. While serving as a Lieutenant in the United
States Navy he operated nuclear reactors on the USS RONALD REAGAN until the completion of his
military commitment. Justin also has an MBA from the University of Southern California's Marshall
School of Business. He currently resides in Los Angeles, CA with his wife Ashley and daughter Brooklyn.



Ron Kolb, CEO @ Sensi Magazine
Topic: "Building company culture"
Ron is the founder and CEO of Sensi Media Group. He has served in leadership roles in the Publishing arena for over 20 years and, most recently, was a partner, U.S. Director of Recruiting, and Southern Region Manager for Best Version Media, the country's fastest-growing privately held media business. While at BVM, Ron managed the first national expansion efforts for the company, helping them scale from one market to hundreds in four years. Ron developed the number 1 leaders in every category of the BVM business (publisher, division, and region) every year he worked with the organization. Ron brings his skills at building value-added, rapid-scaling media culture to drive the Sensi platform.

Keira Fae, Pregnancy and Cannabis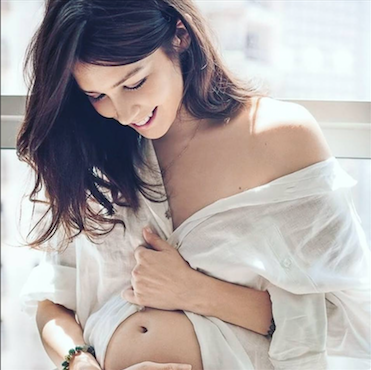 Keira entered the cannabis industry with one simple goal and that was to educate. After using cannabis to treat her illness late 2015, she had a passion for teaching patients and anyone interested in switching out their pills for pot.
In 2016, Keira collaborated with WeedmapsTv and hosted a cannabis cooking show, "Cooking with Keira". There she made edibles and infused butters and oils teaching patients, dosing, how to infuse, and special tips. She also had an edible company "Ambrosia Edibles", delicious infused treats that were low sugar, micro dosed (10-25mg) and occasionally gluten free. Shortly after, she began working on an Educational show, called "The Cannabis Pot". A platform that focused on education and teaching all there is to know about this miraculous plant.
Since discovering she was pregnant early 2017, Keira immediately looked to cannabis to relieve her nausea, pain, and discomfort and found nothing. No information, limited studies, only black and white answers all without scientific evidence to back their claims. Frustrated and confused, Keira decided to put her pipe down and quit consuming cannabis all together. Instead of dwelling in self pity, she started a group on Facebook group, "Pregnant and Cannabis" a safe place for mothers, expecting mothers, and for those who are interested in the use of cannabis for women who are pregnant or may become pregnant. All my information is gathered via internet or anecdotal.
The consumption of cannabis whilst pregnant is a very controversial topic and surprisingly Keira is not for nor against the use of cannabis for expecting mothers and mothers who breastfeed. She is an advocate for what is safe, backed by science and is overall the best choice for the fetus (or the infant) and the mother.
What Keira wishes to accomplish with her website and social media is a 'Movement'. For mothers to feel safe, comfortable and well informed when it comes to using cannabis as their alternative medicine. No one should feel scared for asking a questions, especially if it is with your doctor. Cannabis is a medicine and it's time we all start treating it as such.

I hope you enjoy my page and website, the journey starts here and I am happy to have you walk along side me.

KeiraFae.com
@KeiraFae
@PregnancyandCannabis
Pregnancy and Cannabis (Facecbook Group Page)

Nick Kovacevich, CEO @ Kush Bottles
Cannabis Entrepreneur & Investment Professional
Topic: "Building a Real Business in the Cannabis Space"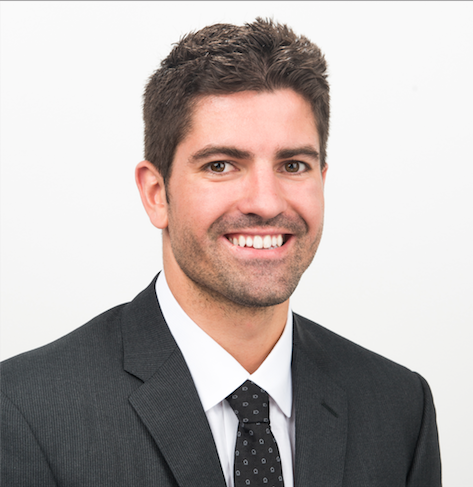 Nick Kovacevich is a seasoned entrepreneur who has built several successful businesses, including Kush Bottles, a dynamic sales and distribution platform that provides unique products and services in the cannabis industry, where he currently serves as the Chief Executive Officer.

Nick's first venture was in 2007 with PackMyDorm, a moving and storage company operating on four major campuses, including Stanford and the University of California. He successfully sold that company in 2010, and proceeded on to his next venture - Kush Bottles.

With the understanding that the legal cannabis industry presented an unprecedented opportunity, Nick's focus was to build an ancillary business that didn't touch the plant, yet was integral to the marketplace. Kush Bottles was created in order to provide pharmaceutical grade, child-resistant packaging to the then-emerging medical cannabis
industry. With the trend toward legal, adult-use cannabis happening in 2012, the business began to flourish. Now, Kush employs more than 60 people and has facilities in three states. The company is fully compliant with the SEC and publicly traded on the OTC exchange under the symbol KSHB.

As one of the only nationally recognized brands in the cannabis space, Kush Bottles has emerged as an approved and trusted partner for the licensed cannabis business. AS CEO, Nick has become a well-respected executive by both the industry and regulators. As such, he has often asked to speak at various cannabis conferences and has been featured on major media outlets such as CNBC, Inc., Cheddar and TheStreet.
Adam Hijazi
Topic: "The past, present, and future of cannabis in Long Beach"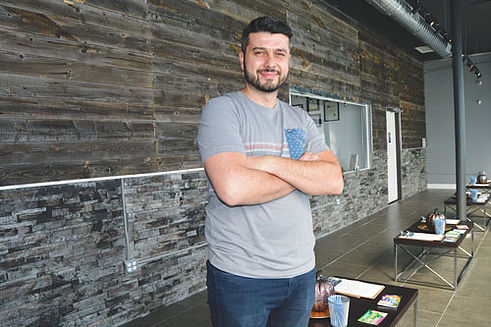 Adam is the founder of LBGR , an originally licensed medical cannabis dispensary in Long Beach , CA, and has been working diligently in every facet of the medical cannabis industry since 2010. He worked in partnership with the city to help craft best practices and compliance standards for the industry, he was appointed by the mayor and city council as one of the commissioner's on the City task-force. He also serves on the Board of Directors for the Long Beach Collective Association (the "LBCA") and is extremely active within the community, law enforcement and patients to professionalize the industry. His working relationships with dispensaries, manufactures, and cannabis brands both statewide and nationally, are well established, as are his political contacts at the local and state levels. Adam graduated from Cal State Fullerton with a business finance degree.
Hosted by: Sam Zartoshty, Co-Founder @ Paragon + LA Publisher @ Sensi Magazine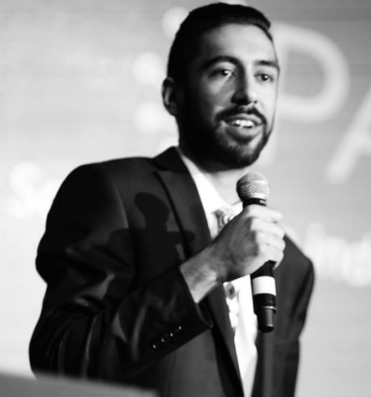 Raffle: TBA!!!
SPECIAL THANKS TO:


Leafly is the world's cannabis information resource. We make the process of finding the right strains, locations, news, and legalization information fast, simple, and comfortable. Whether you're new to cannabis, a medical marijuana patient, a seasoned consumer, or full-fledged cannabis business, Leafly resources will keep you informed and up-to-date on the latest cannabis information.

Ganja Eats is not your conventional edibles company. Ganja Eats specializes in crafting marijuana infused food and beverages for everything from culinary masterpieces to a simple bowl of cereal. Their menu of cooking ingredients include peppers, dressings, sauces and so much more! Ganja Eats empowers patients to medicate with imagination, straying far from the typical pot brownie. Comprised of a group of professional chefs passionate about medical marijuana, Ganja Eats bring patients the ingredients they need to take wellness into their own kitchen.
Paragon helps talented individuals find their place in the cannabis industry. If you're a business that needs to hire, a professional looking for a new career, or have any questions at all, email team@joinparagon.us
GrassPass: The ClassPass of Grass. GrassPass is world's first cannabis membership app for any budget or lifestyle. Once you're a member, simply choose a dispensary in the app, make a reservation for free cannabis, and go.
Canopy is a seed-stage business accelerator program and venture fund for the cannabis industry.
Mammamia is a new edibles company, founded by two Italian friends reunited in Los Angeles. We produce premium quality desserts, mixing traditional Italian recipes with California's best cannabis.
O.penVAPE is on a mission to normalize and change perceptions of cannabis by providing premium CO2 extracted vaporizers, made for your every day life. Started in 2012, O.penVAPE just may be responsible for the popularization of the cannabis vaporizer and can be recognized by it's signature sleek, discreet & convenient form factor.
Bakked: Our products may come in a box, but they're for those who don't fit inside one. They're for rule benders, shape shifters, and rebels who march to the beat of their own drum. For those who don't count their "likes" and could give a damn about what's #trending. Bakked breaks through the noise offering high-octane, high-potency products that pack a punch and deliver consistent results. From pure to terpene rich, refined to raw, our products are easy on the wallet and even easier to use. We make products for one reason, so what you buy is what you get. #GetBAKKED
Innerstellar Studios: An integrated content creation and production company for the best cannabis brands in the universe.
District: Out of this world is what you can expect to feel when you take a District Edible. These scratch-made edibles have one gram of sugar, come in nine delicious flavors and are infused with fully activated distillate oil. Are you ready to experience the difference?
Elevate Jane is a contemporary online smoke shop, a curated collection of smoking accessories for the aesthetically-minded. You'll find handmade ceramic pipes, locally produced glass from LA, chic on-the-go storage solutions, smellproof bags, and more. Our products are all about form + function. In addition to the online store, we set up a pop up shop at Smorgasburg in downtown LA every Sunday, and at high-minded events such as these. instagram: instagram.com/elevatejane