| | |
| --- | --- |
| BlueVia, Evernote & Wayra e-inclusion hack in Brazil | |
Event Details
Com 6 mil reais em prêmios e 1 viagem para o Silicon Valley, o BlueVia Evernote &  Wayra Hackathon (BEW) é mais uma oportunidade de bacana que a BlueVia e a Evernote trazem até você desenvolvedor.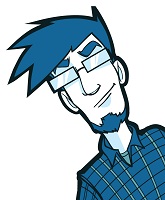 No Brasil, apenas 6% das pessoas têm banda larga em casa. No entanto, o país tem 115% de penetração da telefonia móvel, sendo que 82% é feita por "feature phones", e não smartphones. Portanto, há muito o que se fazer para criar serviços e oportunidades para a grande maioria das pessoas no país.
Para ajudar a melhorar isso, BlueVia juntou-se à Evernote para criar um hackathon e-inclusão para gerar novas ideias e serviços, especialmente aqueles focados em usuários de "feature phones" e/ou para quem está fazendo a transição para Smartphones.
As equipes BlueVia e Evernote, com a presença de Andrés Martinez da BlueVia, Chris Traganos (Senior Web Developer) e Julien Boëdec (Developer Advocate), ambos desenvolvedores da Evernote do Silicon Valley, estarão presentes para ajudar os participantes deste hackathon a desenvolverem para Evernote - a plataforma global para a memória humana (no computador, celular, tablet e na web), que fornece APIs web e clientes mobile para qualquer um registrar seus pensamentos - e BlueVia, que fornece APIs web simples que permitem aos desenvolvedores rapidamente plugar poderosos serviços de rede mobile como mensagens e billing.
O hackathon acontece necessariamente em torno dos 2 serviços e os projetos terão obrigatoriamente que integrar ambas APIs.
Forme uma equipe de até 3 membros e registre-se! (você pode formar a equipe no dia, se preferir). O Hackathon acontecerá nos dias 26/05 e 27/05 na cidade de São Paulo, na academia do Wayra, todos os detalhes em breve.
Serão concedidos prêmios no evento para as 2 melhores ideias (R$ 3.500 para o primeiro + 1 viagem para 1 pessoa para visitar a sede da Evernote na California por 1 semana, e R$ 2.500 para o segundo), mas mais do que prêmios, você contribuirá para que milhões de pessoas possam acessar a riqueza de informações na Internet que atualmente não conseguem usufruir!
Não espere mais, registre-se em nosso hackathon agora!
Sábado, 26 de Maio
08:30 - 09:15        Abertura, Café da manhã
09:15 - 09:45        Boas-vindas
09:45 - 10:15        Apresentações (BlueVia, Evernote e Wayra)
10:15 - 10:45        Plataforma Evernote, dicas gerais
10:45 - 11:15        Plataforma BlueVia, dicas gerais
11:15 - 12:00        Networking & formação dos times
12:00 - 13:00        Break: lanche + Team brainstorming
13:00 - 20:00        Coding & design
20:00 - 21:00        Pizza Break
21:00 - 00:00        Coding & design
Domingo, 27 de Maio
00:00 - 08:00        Coding & design
08:00 - 09:00        Café da manhã
09:00 - 10:00        Preparação para demonstração (Pitch)
10:00 - 12:00        Apresentação dos grupos (5 minutes para cada grupo)
12:00 - 13:00        Julgamento e premiação
13:00 - 14:00        Fechamento 
Equipamentos: os participantes devem trazer seus notebooks e os programas para o desenvolvimento que estão disponíveis em:https://bluevia.com/en/ e http://dev.evernote.com/
CPTM: A estação da CPTM (Companhia Paulista de Trens Metropolitanos) próxima do local é a "Morumbi" da linha 9 Esmeralda. Caso venha de metrô a linha 9 Esmeralda faz interligação com a linha 4 Amarela na estação "Pinheiros".
Novo padrão de tomadas brasileiro: lembrar de trazer adaptadores de tomada e extensão (padrão novo / padrão antigo).
REGULAMENTO
O "BEW Hackathon" é uma maratona de programação patrocinada pelo BlueVia e Evernote e organizada pela Appies, que tem como objetivo premiar as melhores APPs/APIs desenvolvidos para a maratona. Durante a maratona, também teremos algumas palestras.
::: Geral
• BlueVia, Evernote e Wayra – oferecedora/patrocinadora do Hackathon.
• Appies –  organizadora do Hackathon.
• Participantes – pessoas físicas de 18 (dezoito) anos e com a inscrição feita antecipadamente.
• Inscrições – serão feitas exclusivamente pelo site http://bewhack.eventbrite.com/.
• Data, Horário e Local – o evento acontecerá nos dias 26 e 27 de Maio de 2012 no escritório do Wayra, Av. Dr. Chucri Zaidan, 920 - Edifício Market Place Tower I - 9º andar, São Paulo/SP.
• Prêmios – 1º colocado - Certificado em Barra de Ouro no valor de R$ 3.500 e uma viagem para o Vale do Silício e 2º colocado Certificado em Barra de Ouro no valor de R$ 2.500.
• O grupo deve indicar qual será o participante a usufruir da viagem objeto da premiação do primeiro classificado do Hackathon.
• O ganhador da viagem deverá usufruir da mesma no prazo máximo de 12 (doze) meses contados da data de entrega deste prêmio.
• Os Patrocinadores e a Organizadora não se responsabilizam pela emissão dos documentos necessários para a realização da viagem prêmio, assim como passaportes, vistos, taxas, certidões, etc, e tampouco garante o acesso dos participantes em território internacional.
• O prêmio "viagem"  é pessoal e intransferível, não podendo ser convertido em dinheiro.
::: O Hackathon
• Os developers deverão desenvolver APPs/APIs que integrem as plataformas BlueVia e Evernote.
• Hackathon presencial.
• Será permitida a participação de projetos desenvolvidos previamente, desde que o projeto seja finalizado no Hackathon.
• Os projetos devem ser finalizados no dia 27 de Maio no Hackathon. Projeto deve ser apresentado em estado mínimo de funcionamento.
• Durante todo o evento, teremos os especialistas do BlueVia e do Evernote para dar suporte e dicas para os developers.
• Os developers poderão utilizar o tempo do Hackathon como bem entenderem para efetuar o desenvolvimento do projeto.
• A premiação deve ser dividida entre os participantes.
• A banca julgadora será formada por membros do BlueVia, Evernote, Wayra e Appies.
•  Caso a comissão julgadora avalie que os APP/APIs não alcançaram notas mínimas, não haverá premiação.
• A apuração dos resultados e premiação dos vencedores acontecerá 27 de Maio.
• Os critérios de avaliação dos APPs/APIs são: Viabilidade, Inovação, Qualidade, Prazo, Usabilidade.
::: Observações
• Todos os participantes estão cientes e concordam com o itens citados.
• A Appies, como organizadora do Hackathon, poderá efetuar mudanças no regulamento sem aviso prévio.
---
English version:

In Brazil, only 6% of people have broadband at home. Instead, the country has 115% of mobile penetration, with 82% of that made up of feature phones. Therefore more needs to be done to create services and opportunities for the vast majority of people in Brazil.
To help kick start this, BlueVia has teamed up with Evernote to create an e-inclusion hack to generate new ideas and services, especially those focused on feature phone users and transitioning to Smartphones
The BlueVia & Evernote teams will be there to help you connect your hacks. Evernote, the global platform for human memory, provides web APIs & mobile clients to records your thoughts, and BlueVia provides simple web APIs allowing developers to quickly plug into powerful mobile network services like messaging and billing.
The hack will be organised around the two services and the projects will have to integrated both to compete.
Gather a team of up to 3 members, and send us your proposal and register below. The Hack will be in May 26th an 27th 2012, with more details to follow.
Prizes will be awarded at the event for the best ideas, but more than that you could be enabling millions of people to access the wealth of information out there on the Internet that they currently can't reach. Don't wait, register in our hackathon right now to make a difference.
Where
Av. Dr. Chucri Zaidan, 920
Edifício Market Place Tower I - 9th floor.
São Paulo, 04583-903
Brazil