BlueSKyBio.Academy Level II Course Los Angeles May 4-5 2018 (PRICES INCREAS...
Description
Level II Course
Friday, MAY 4, 2018 9 am - 5 pm
and Saturday, MAY 5, 2018 8 am - 4:00 pm
Course Title: Blue Sky Bio Hands-on

Course Description: This hands-on 2-day seminar was designed by CAD-Ray, exclusively for Blue Sky Bio, to cover the entire Blue Sky Bio implant product line. Through this course, you will become skilled at every step of the guided surgery process. We will teach you how to use the BSB software to treatment plan and design stents through CAD/CAM and cone beam data for tooth-borne and edentulous cases. We will cover their entire line of implants and teach you to become proficient at direct cut drills, by sharing innovative techniques to help you start placing implants immediately. Portions of this course will be presented in conjunction with "The Role of Cone Beam and CAD/CAM in Guided Surgery".

Course Objectives:
Participants will learn:
• Mastery and nuances of the entire Blue Sky Bio implant product line including BSB Software, implant lines, drills and protocols.
• How to integrate cone beam and CAD/CAM data while understanding limitations
• Various ways to choose and design the proper surgical stent or where to refer your case for treatment planning
• Case presentations techniques for patient case acceptance
• How to design single implant, multiple parallel implant and edentulous cases with complete digital workflow
• How to create a digital copy of a denture for stent fabrication chairside and the multiple ways to utilize the duplication
• Impression techniques for multiple fixtures and multi-abutments
• Drill sequence for placing implants with BSB drills
• How to manage lab costs and obtain cone beam scans when you don't own a CBCT machine

Special Offer for 2-day Hands-on Course Graduates:
Dentist course attendees are eligible for a onetime credit towards Blue Sky Bio products totaling $700 when the order exceeds $700. Offer valid within 30 days of course completion." Every graduate of this course can directly send their cases to Burbank Dental for stent manufacturing with FDA approved stent material and the appropriate metal rings for their cases. Stent fees are $100 for single unit and $200 for mutiple unit tooth borne cases, and $300 for single edentulous arches!
Credit Details: This program half live lecture and half self-participation, designated for 13 hours of CE credit by BlueSkyBio Academy. AGD Codes: 690 (6.5 hours) and 719 (6.5 hours).
This course is sponsored by: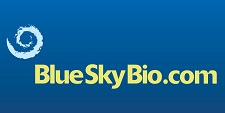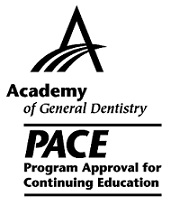 Approved PACE Program Provider FAGD/MAGD credit. Approval does not imply acceptance by a state or provincial board of dentistry or AGD endorsement. 09/01/2016 to 08/31/2018. Provider ID# 371808
Cancelation Policy: Full refund over 60 days from event minus $25 administrative fee. Refunded 50% 30-60 days from event. No refunds, cancellations, or transfers under 30 days from event.