Description
Course Title: Surgical aspect of Implantology
Course Description: In our ever changing and complex world, it is often difficult to focus on what works best for our practices as well as our patients when it comes to what type of composite resin or resin cement will give the best of results in terms of longevity, patient satisfaction and predictability. In this course involving recorded surgery demonstrations of all aspects of contemporary implant therapy, Dr. Domingue will show and discuss basic principles with a simplified and straightforward approach to treatment from the patient in need of a single tooth replacement to one that requires treatment in both arches. His 10 years of practicing implantology working with 100+ referral colleagues combined with thousands of implants placed over the years offers a rare insight to participants with varying degrees of restorative and surgical experience. The lecture will consist of discussion of the surgical cases as well as all types of concepts, ideas, techniques, costs, products, as related to implant treatment including discussions on bone grafting, socket preservation, cosmetic abutments and optimal treatment for the edentulous patients.
Course Objectives:
Learn how to stage full arch implant therapy for predictable results
Develop treatment planning methods that result in precision implant placement every time
Explore numerous model based and digital methods for surgical guide fabrication
Learn cost effective strategies for placing and restoring dental implants
Learn how cad cam technology can increase profitability on implant cases
For each participant to become increasingly and fully aware of the use of dental implants as an integral part of day to day treatment planning for their patients
For each participant to become more confident and adapt at utilizing implants for cosmetic cases, single tooth replacements, as well as fixed reconstructions and overdenture implant retained reconstructions for fully edentulous patients
For participants to be able to simplify their armamentaria and focus on offering services such as socket preservation, connective tissue grafting and other ancillary services that are an integral part of implant dentistry
For participants to "know their limitations" and recognize what is within their capabilities and what should be considered for referral
Simplified treatment planning, case presentation, and implementation of both the surgical and restorative phases of treatment
Cost consideration: Analysis of fees as well as procedural costs. Keeping patient costs within reason and keeping chairside time within normal ranges for implementation of surgical and restorative implant treatment
Dealing with complications-troubleshooting surgical "setbacks" as well as restorative obstacles from "loose components" to "esthetic compromises"
And finally for those in attendance to see the future of dentistry as it relates to the use of dental implants and associated regenerative procedures as suitable replacements in cases of all types
CE Credit Hours:
7 CE Units Provided by BlueSky Bio Academy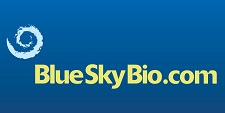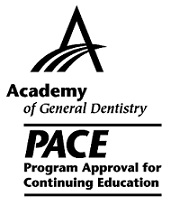 Approved PACE Program Provider FAGD/MAGD Credit Approval does not imply acceptance by a state or provincial board of dentistry or AGD endorsement 9/1/2016 to 8/31/2017. Provider ID #343567
Cancelation Policy: Full refund over 60 days from event minus $25 administrative fee. Refunded 50% 30-60 days from event. No refunds, cancellations, or transfers under 30 days from event.
Date and Time
Location
San Francisco Marriott Fisherman's Wharf
1250 Columbus Avenue
San Francisco, CA 94133