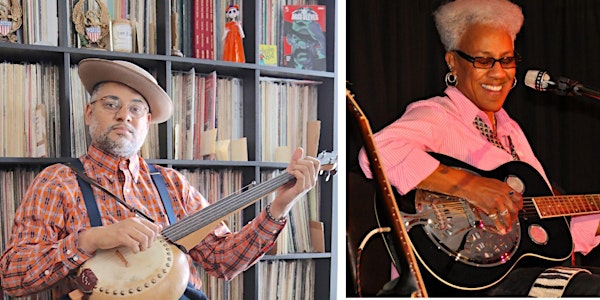 Blues Storytelling With Gaye Adegbalola, Dom Flemons, And Damon Locks
The Logan Center's Blues Series brings three celebrated, multifaceted musicians for an evening of notes and narrative.
When and where
Location
Reva and David Logan Center for the Arts 915 East 60th Street Performance Hall Chicago, IL 60637
About this event
Blues music is a uniquely American art form, rooted in the oppression, perseverance, and triumph of Black Americans throughout the nation's history. At its heart, the Blues is a vehicle for storytelling, incorporating within its expressions chapters that trace the journey of Black Americans through blends of spirituals, chants, field hollers, work songs, and chants—all woven together in a quilt that speaks of the aching heart, the troubled mind, and everlasting hope.
The Logan Center's Blues stage three celebrated, multifaceted musicians for an evening of notes and narrative. Throughout the evening, celebrated artists Gaye Todd Adegbalola, Dom Flemons, and Damon Locks will guide audiences on a journey of the human condition, incorporating traditional and contemporary instruments, spoken text, humor, sound essays, lyrical poetry, and more.
Blues Music Award winner Gaye Todd Adegbalola is best known musically as a founding member of Saffire – The Uppity Blues Women (1984–2009). She is an activist who has fought for social justice her entire life. In her songwriting, she tries to provide a voice for those who have been marginalized by society. Still, many of her songs are known for their biting humor.
Grammy Award Winner, two-time Emmy Nominee, and 2020 US Artists Fellow Dom Flemons is originally from Phoenix, Arizona and currently lives in the Chicago area with his family. He has branded the moniker The American Songster® since his repertoire of music covers over 100 years of early American popular music. Flemons is a songwriter, multi-instrumentalist, producer, actor, slam poet, music scholar, historian, and record collector. He is considered an expert player on the banjo, guitar, harmonica, jug, percussion, quills, fife, and rhythm bones.
Sound collagist, Damon Locks is a Chicago-based visual artist, educator, vocalist/musician. He leads the Black Monument Ensemble and is a founding member of the band The Eternals. For this event, he will present a sound essay that not only discusses the musicality, resourcefulness, and expression of the Blues but also the systemic destabilization, and dehumanization that fuels it.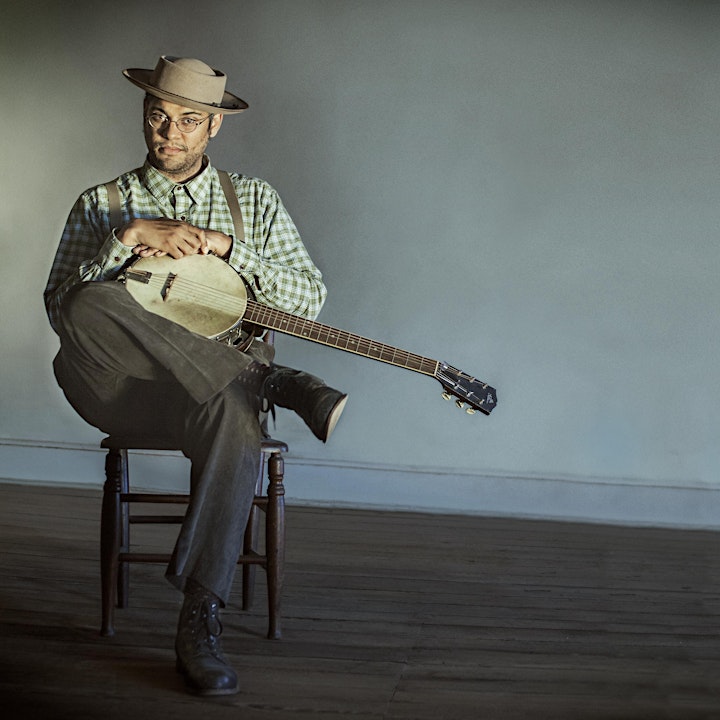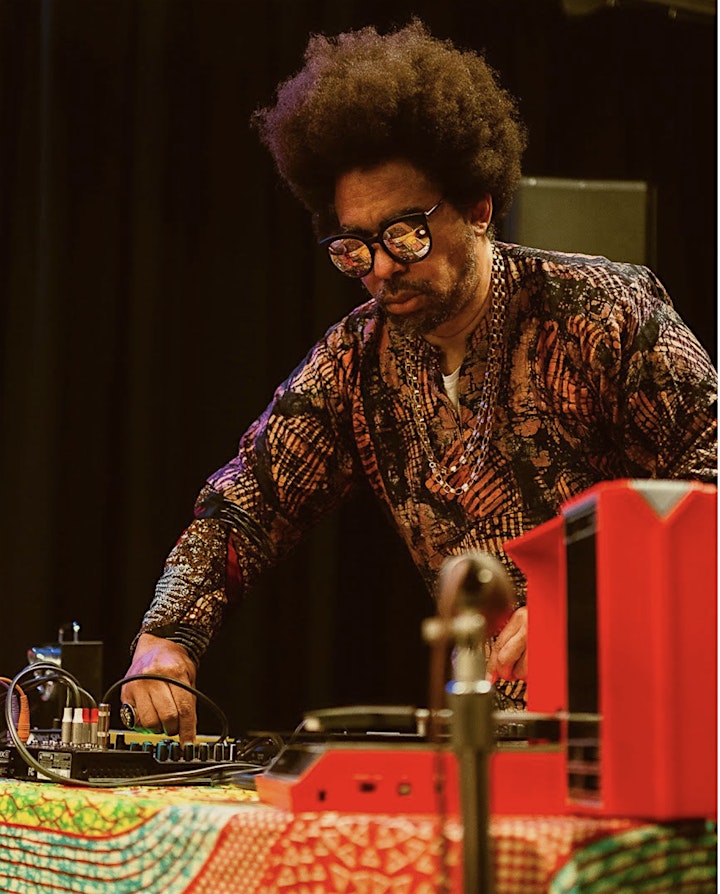 Damon Locks, Photo credit: Ricardo Adame