Blues Pop Up Festival - Santa Monica Pier - Blind Lemon Peel - Tony D & The...
Description
"The eagle flies on Friday, at Rusty's come out to play." Pop Up Blues Festival featuring 3 class acts representing different segments of Blues.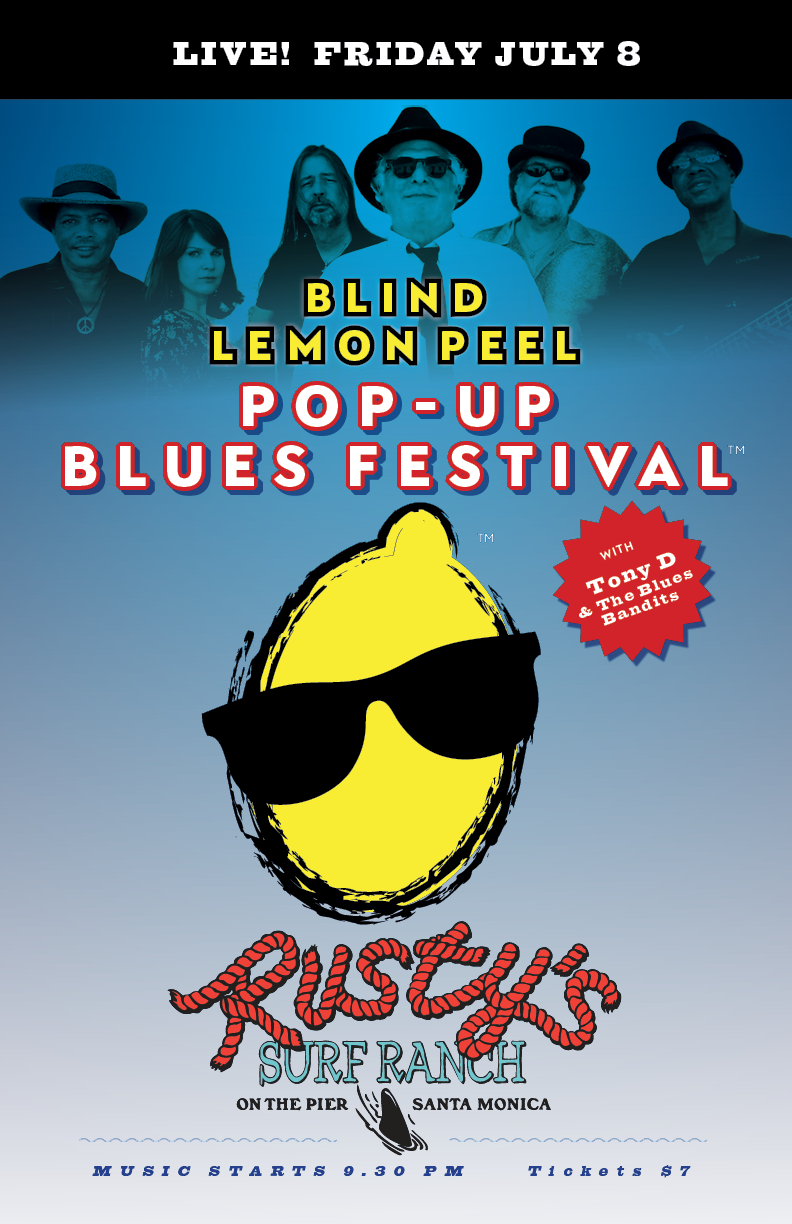 9:30pm- Tony D & The Blues Bandits - Chicago native Tony D will be here with his Blues Bandits, rocking the stage with his classic Chicago Style Blues. Tony D. is an amazing vocalist and songwriter from Chicago. He is also the former pianist for Mavis Staple and the Staple Singers. He has opened for Bobby Blue Bland, Otis Clay, Melba Moore, and The Five blind Boys, He has been lighting up the L. A. scene, with his killer band The Blues Bandits. Tony even accompanied Mavis Staple and Mick Jagger, in New York at the 20/20 Club.
10:45pm - Alyssa Barron - Word is that vocalist Alyssa Barron was singing before she could talk. This little fireball brings the stage to life embodying influences such as Etta James, Bette Midler and Janis Joplin. And don't let her size fool you: she may be petite, but her voice is like a hard right jab to your solar plexus. Alyssa is currently in the studio, mixing her debut EP, a compendium of original songs recorded live, backed by the Blind Lemon Peel All-Stars, at the legendary Catalina Jazz Club in Hollywood.
11:30pm - Blind Lemon Peel - An LA based blues band, the Blind Lemon Peel All-Stars are high octane entertainers, jet fuelled performers and above all, a professional blues show band who play to please.
Their material is 100% guaranteed USDA fresh … mostly originals with some quirky stuff thrown in ... The Blind Lemon Peel All-Stars are about as close to a traditional blues cover band, as Little Richard's version of Tutti Frutti is to Pat Boone's …
This ain't no sittin' around cryin' in your beer blues band! We're a kick ass, funky, get up and shake your love thang, boogie woogie blues machine!