BLUEPRINT APPROVED INSTITUTE 2: Hist. Trauma in Latinx/Asian Communities
Description
KaYing Yang, Txoov Vaj (Chong Vang) and Rodolfo Gutierrez will present on historical trauma specific to Latinx, Asian American and Immigrant communities.
This class counts as 1 of the 5 needed to qualify for the Blueprint Approved Institute 2017 Summer Cohort
The Summer Cohort is a group of 5-10 community-based organizations who have attended 5 or more Blueprint Approved Institute classes in 2017. This competitive opportunity is for a $6,000 grant for the months of July-September -- $2,000 for further training (each organization chooses its own training), and $4,000 for Youth Violence Prevention programming.
For more information on the Blueprint Approved Institute, or the Summer Cohort, see our website at http://www.minneapolis.gov/health/youth/yvp, or email ocean.jurney@minneapolismn.gov.
---
Speakers: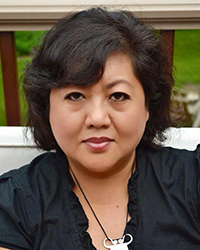 KaYing is a social justice advocate who has built and led community development efforts in Colorado, Minnesota, Washington, DC, Thailand and Laos. Between 2004 and 2013 she lived and worked with the International Organization for Migration (IOM) in Thailand managing the cultural orientation program for refugees who were being resettled to the US and other countries.
In the mid-1990s, she served as executive director for the only national Southeast Asian American advocacy organization in the US based in Washington, DC. Nationally, KaYing has worked in coalition with Asian American civil rights groups to address alarming gaps in educational achievements, lack of desegregated data, economic and health disparities that plagued large sectors of the Southeast Asian American community.
In 2008 she founded the first Hmong woman's organization in Laos to help women and girls access educational and economic opportunities. She also co-founded and serves as President of RedGreen Rivers (www.redgreenrivers.com), a social enterprise working with women and girls in the Mekong Region to bring their handcrafted products to a global market.
Today, she is the policy director for the Coalition of Asian American Leaders - CAAL (www.caalmn.org), a network of more than 500 individual leaders representing diverse sectors. CAAL's mission is to harness our power to advance equity by connecting, learning, and acting together to improve lives. You can reach KaYing at kaying@caalmn.org or 808-492-3630.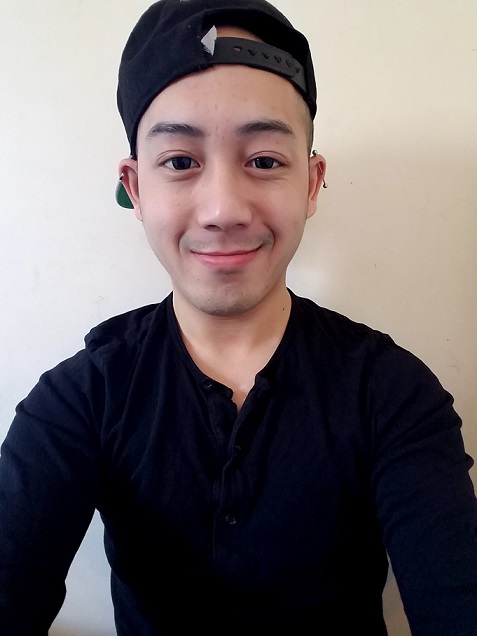 Txoov Vaj (Chong Vang) is an organic activist and organizer from North Minneapolis. He is a 1.5 generation Thai-born queer Hmong American. Currently, he is the Organizing Trainer of Asian American Organizing Project (AAOP) developing the youth civic engagement, MN AAPI Language Justice, and Gender Justice programs. Alongside his work, he is a collective member of MidWest Solidarity Movement (focused on raising AAPI trans & queers issues in the Minnesota) and RadAzn-Twin Cities (focused on uplifting AAPI activism and organizing efforts in Twin Cities - MN).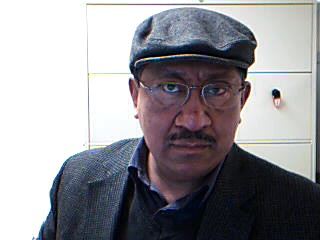 Rodolfo Gutierrez:
As member of an organization focusing in community based research, I have participated in different efforts that look for better and innovative ways to respond to the needs of our communities. Among other partners, I have had the opportunity of working in a series of partnerships collaborations, focusing on educational gaps and disparities. The main goal of it is to inform the community on what the main reasons are for the educational gaps in the state, and how to work together with schools and authorities in implementing programs and policies to solve them.
Being originally from Mexico, came to Minnesota pursuing my doctoral studies at the UMN, transiting to the nonprofit world, through research, where I have had the opportunity of learning about diverse communities and wonderful partner organizations working together. I have sat at different board of directors, including the Minnesota Council of Nonprofits, El Colegio Charter School, Mixed Blood Theater, Aurora Charter School, St. Mary's Clinics, the IRB from the Minnesota Department of Health. I have been invited to bring presentations to diverse and different forums talking about Latino communities in Minnesota.
I have a deep passion for the search of equity and community building, that has driven me along my career in the nonprofit sector, and that I always want to share with peers and young people.