About this Event
THE CAVERNS
In Grundy County, Tennessee, in a timeless valley near the base of the Cumberland Plateau, you'll find The Caverns—a jaw-dropping concert hall located deep underground. Guests revel in the prehistoric venue's natural acoustics and otherworldly beauty. The Caverns draws music fans from all over the world. Live music inside a cave, it's a bucket list experience that keeps fans coming back to The Caverns time and again for "The Greatest Show Under Earth."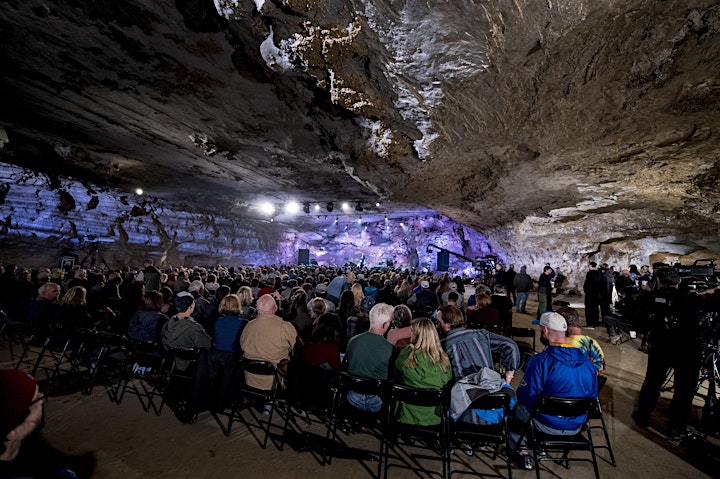 SINGLE DAY TICKETS
For single day tickets for July 4, click here.
For single day tickets for July 5, click here.
GO VIP WITH A STAY AND CAVE PACKAGE
Stay and Cave packages come with lodging in your choice of Monteagle or Manchester, ground transportation to the venue, commemorative merchandise, meal vouchers, and a dedicate liaison to help you make the most of your underground adventure. Check out this video about the Stay and Cave experience.
ABOUT THE FESTIVAL
The Caverns is proud to present the Bluegrass Underground 4th of July Weekend Festival. The inaugural festival is a 2-day music event celebrating Independence Day with world class music in one of the country's most beautiful venues.
All performances will take place underground on The Caverns stage. Above ground, guests will enjoy cookouts each day, an all hours pickin' tent, evening fireworks, and—for the first time ever at The Caverns—onsite camping! "Stay and Cave" packages are also available for guests who want the comforts of nearby lodging with transportation to and from the venue each day, plus commemorative merchandise and more. Single day tickets available for July 4 and July 5, too.
Bluegrass Underground 4th of July Weekend Festival line-up:
Saturday, July 4
Larry Sparks & The Lonesome Ramblers - Larry Sparks, IBMA Hall of Fame member, began his career in the mid-60s as a guitarist for the Stanley Brothers and, over 50 years later, he's among the most widely known and respected touring musicians in bluegrass and gospel music today.
Sister Sadie - The GRAMMY-nominated group Sister Sadie is made up of world-renowned musicians Dale Ann Bradley, Tina Adair, Gena Britt & Deanie Richardson, who originally formed after playing a sold-out 2013 show at the legendary Station Inn in Nashville. They've been turning heads ever since.
The Cleverlys - The Cleverlys are a one-of-a-kind comedy/music blend coming from the remote part of the Ozark Mountains, near Cane Spur, Arkansas. The New York Times wrote, "If Earl Scruggs, Dolly Parton, and Spinal Tap spawned a litter of puppies, it would be the Cleverlys."
Iron Horse - Well known for their exceptional musicianship, skill and ability to transpose Metal to Bluegrass while maintaining the identity of the originals, when Iron Horse takes the stage, get ready for mind-blowing Bluegrass renditions of Metallica, Ozzy Osbourne, Led Zeppelin, Van Halen and many more hard rock bands.
Sunday, July 5
Michael Cleveland & Flamekeeper - A 2020 GRAMMY winner, Michael Cleveland, is a former child prodigy who picked up the fiddle at age 4. At 9, Cleveland sat in with none other than Bill Monroe. Before turning 14, he brought his virtuosic style to the Grand Ole Opry as a guest of Alison Krauss. "He plays fearless," says Vince Gill.
The Grascals - With a career spanning over 15 years, The Grascals have 3 GRAMMY nominations and 2 International Bluegrass Music Association (IBMA) Entertainer of the Year awards. They've made late-nite TV appearances and frequent guest appearances on the Grand Ole Opry.
Russell Moore & IIIrd Tyme Out - IBMA's most awarded male vocalist (6 times), Russell Moore is "one of the finest singers you'll ever hear," Jon Weisberger, Nashville Scene.
The Volunteer String Band - Fronted by vocalist Travis Stinson, The Volunteer String Band has been a staple of the Nashville music scene for over 15 years with its high-powered bluegrass and penchant for covering songs from genres well beyond bluegrass.
Get your bluegrass underground!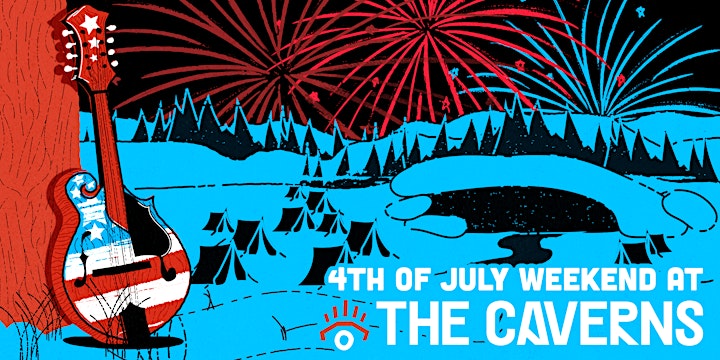 Performers
Date and Time
Location
Refund Policy