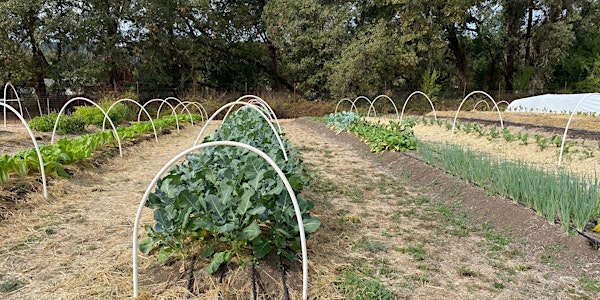 Blue Zones Project Mendocino County Food Policy Summit
Local stakeholders are invited to discuss the local food environment and identify policies and programs to implement in Mendocino County.
About this event
The summit will be facilitated by Maggi Adamek, PhD, a nationally recognized public health leader. As a community leader, we value her unique perspective on how Mendocino County's food environment can be improved and are excited about the role she plays in bringing solutions to life. It is critical for a diverse group of community members, from policy makers and public health experts to advocates and residents, to come together to identify the most meaningful solutions for our community and to forge partnerships to work towards them.
This summit will be held virtually. Zoom link will be sent upon RSVP.
We look forward to seeing you then!
The Blue Zones Project Mendocino County Team
Margaret Adamek, PhD, is the National Food Policy expert, working with Blue Zones communities to identify and achieve policy and systems changes that move the dial on healthy eating across the community. With over 25 years of food systems experience, Maggi is a well-regarded national leader and content expert working at the intersection of food, health, and agriculture to improve the American food supply. She worked for nearly two decades at the University of Minnesota, most recently as the Local Food Systems Research Fellow.
Maggi has chaired a national, decade-long initiative to improve the quality and sustainability of the American food supply sponsored by the WK Kellogg Foundation that involved over 120 research universities and agricultural colleges. She has conducted research for and facilitated national initiatives on farm to institution for the USDA; facilitated strategic planning for major agricultural reform initiatives involving 9 states, 9 million acres, and 13 research universities; and has designed and executed community food systems work at local, state, and national levels in dozens of communities. She has developed food hubs, statewide food systems initiatives, university degree programs in food systems, and also conducts food systems training and development for major foundations; large scale, cross sector partnerships; tribal nations; and units of government across the United States and Canada.
Dr. Adamek has worked from Hawaii to Florida and Texas to Toronto with thousands of Americans working to collaboratively create a healthy and sustainable food supply for our society. With her relatable and effective facilitation style and scholarly training in adult learning, Maggi fosters positive collaboration for groups seeking big change in their food system.
Maggi has also co-edited a book on civic engagement and food systems development published by the Kettering Foundation, has been quoted by Michael Pollan in the New York Times, is a popular keynote speaker including at major national conferences such as Bioneers, has been featured on the Thom Hartmann show on Air America, and has published articles for popular magazines like Alternative Medicine. She is based in the Twin Cities and cooks a mean Moroccan chickpea tagine.